BlueNano Citrulline Review – 1 BIG Reason to Stay Away
By:
Rob Miller
Fact Checked On: 3-24-2020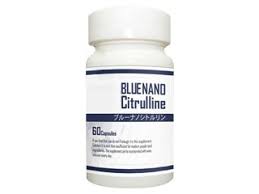 Contents
BlueNano Citrulline Benefits
BlueNano Citrulline Ingredients
Where to Buy
BlueNano Citrulline Reviews
BlueNano Citrulline Pros and Cons
BlueNano Citrulline – The Bottom Line
There is a boldness and attitude that comes along with every male enhancement product's claims and marketing that is to be expected.
It draws you in and gives prospect customers their first glimpse and impression of the product in question and often is the first step in someone deciding whether or not to purchase it.
"Bigger, Longer, Thicker, Harder.

The Number 1 Penis Enlarger in Japan".

That's what you're greeted with at the BlueNano Citrulline product page on the Magic Potions website.

It's a pretty bold claim; let's break it down and see if the product lives up to it.
BlueNano Citrulline Benefits
The benefits were spelled out pretty clearly above – BlueNano Citrulline claims to grow your organ, give you a harder erection, jump start your libido, boost your staying power, increase pleasure all around, and boost your confidence so you never again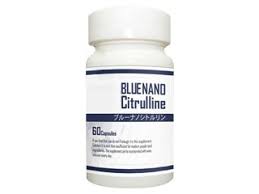 have to wonder if you will please your partner.
The manufacturer even spells out a timeline for what you can expect month by month.

First, they advise that you will not see much of anything by way of results for the first 19 days.

Then:
In the First Month:
You'll see a notable increase in libido, erection hardness, and stamina.
In the Second Month:
You'll see your improvement take a turn for the better, increasing pleasure for your partner.
In the Third Month:
You'll reach your full growth potential.
And the advertising push BlueNano Citrulline uses in Asia is very explicitly focused on enlargement.

See exhibit A: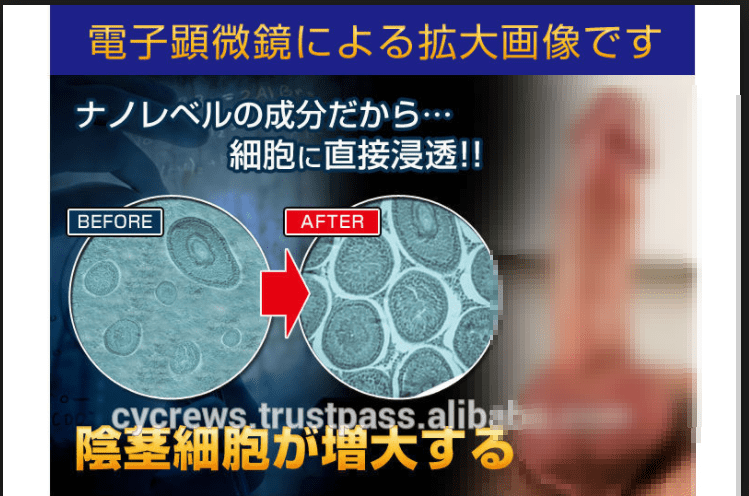 Of course, if you've read some of our reviews and articles, you know that a pill cannot actually make any part of your body grow.A good pill can improve libido, erections, stamina, and pleasure, but it won't make you actually grow.
BlueNano Citrulline is not the first pill to make this claim, and it won't be the last.

When I come across these kinds of promises from a pill, I count it as one strike against for false or exaggerated marketing, and move on, focusing on the benefits the pill may actually provide.
BlueNano Citrulline Ingredients
This brings us to an analysis of ingredients, and BlueNano Citrulline has a few doozies.
At first, the formula seems fairly typical, with:
Citrulline which is an amino acid that acts as a precursor to Nitric Oxide by way of L-Arginine, making it effectively act as a time release formula for increasing blood flow for better erections.
Cistanche Tubulosa which releases enzymes that may increase the body's natural production of testosterone.
Catuaba Bark which is well known to be a powerful aphrodisiac, boosting both libido and mood.
Then they list "Other Ingredients" including:
Longan, Guarana, Turtle, Zinc, Ginkgo Biloba, Fur Seal, and Reindeer.
Say what?!
Okay, a few of these are perfectly standard:
Guarana is a source of caffeine to keep your energy/stamina up.
Zinc is an important mineral to the process of boosting testosterone naturally.
Ginkgo Biloba boosts blood flow and increases libido and energy.
But what about the rest?

I did some research and here's what I came up with:
Longan, aka Dragon Eye, is believed to help improve memory loss and cognition, though no studies have proven this.

The active molecule in Longan seems similar to those in the Racetam family, which might be the reason it's believed to help cognitively.

Study indicate that Longan shows promise as a powerful antioxidant.
Turtle Powder which is technically Turtle shell powder has been used in ancient Chinese medicine to treat fevers and "nourish the yin while subduing the yang".
Fur Seal Skeletal Muscle Extract which has been shown to have some vasodilation effect, opening up blood vessels, allowing for better erections.
Reindeer Antler Powder is similar to, if not the same as, deer antler velvet, which is believed to provide amino acids for conversion to nitric oxide and for muscle repair.

It also provides calcium, magnesium, and zinc to help boost natural testosterone levels.
The word "Nano" appears in the name of this product for a reason.

They claim that the "nano" sized ingredients are more easily absorbed into your system, thereby making BlueNano Citrulline a more efficient supplement than others.
It's true that better absorption is key to a good supplement's success, but there's no backup documentation or further discussion of these nano ingredients or the process by which they are made and used.
The recommended dose is 2 capsules taken daily, just before bed.

I find this a little strange, considering that BlueNano Citrulline contains caffeine.

It probably means there's not a whole lot of total caffeine in the supplement.

Otherwise, it would probably keep you up if taken at bedtime.
Where to Buy
BlueNano Citrulline is available online, and you have a few different ways to go, depending on what country you're in.
BlueNano Citrulline is made in Japan, and for a time it seems, was only sold there.

Its main source is an online store called Magic Potions.

They sell health and beauty products all over the world, and as such, BlueNano Citrulline can be purchased pretty much in any country.
In US dollars, buying a single bottle will cost about $60 per month, and you can change the currency to better suit your needs.
You can also order it on Amazon.com and eBay. The prices I found were $43.67 and $59.99 respectively, so Amazon may be the best call if you're in the US and want to try BlueNano Citrulline.
BlueNano Citrulline Reviews
Usually, when a product is sold on Amazon, it's opened up to plenty of customer feedback.Unfortunately, there's only one review posted at this time, and it's not very informative:

There are a few reviews posted at the Magic Potions website, but we always take these with a grain of salt because they may be more about marketing than about giving potential customers the straight story on how well their product does or does not work.
In any event, here's what they look like: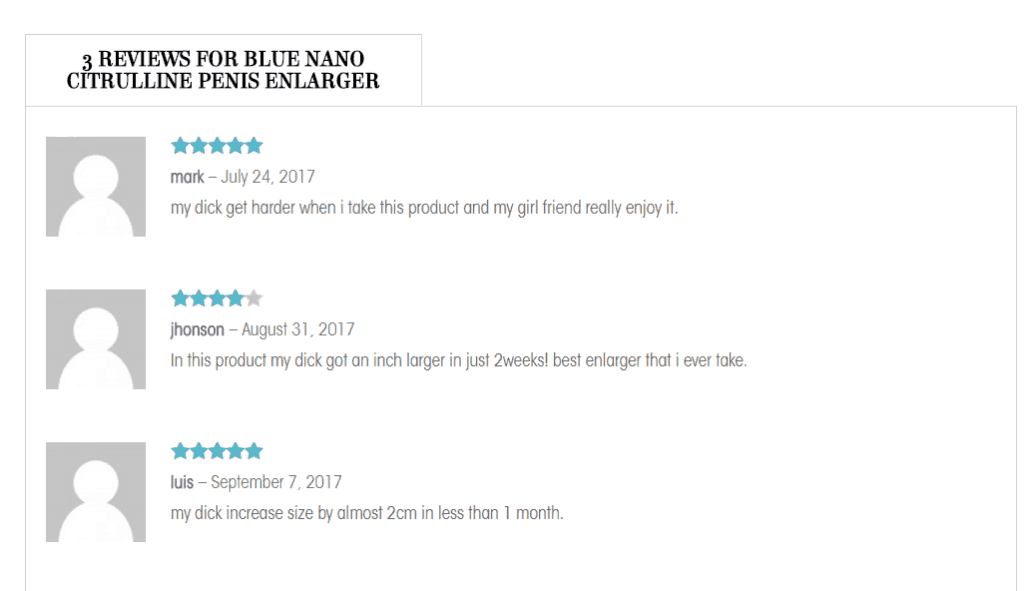 BlueNano Citrulline Pros and Cons
Advantages of BlueNano Citrulline
The ingredients are all natural.
It's available all over the world.
The price is reasonable – if you find the right retailer.
Disadvantages of BlueNano Citrulline
They promise actual growth of bodily tissue which is just not something a pill can do on its own; this weakens the brand's ability to be trusted.
The formula contains a few "odd" ingredients with questionable benefits as well as a certain "ick" factor.
Instructions say to take 2 pills at night before bed, but it contains caffeine which may keep you awake.
BlueNano Citrulline is not made in the United States, which may be fine, but means it's not subject to the same guidelines in terms of the manufacturing facility as American made products are.
BlueNano Citrulline – The Bottom Line
I have no reason to believe BlueNano Citrulline is not safe.

I'm fairly certain that for most any healthy adult it would be perfectly safe.But we want more than safe from our supplements; we want effective.

And in this case, I'm just not convinced BlueNano Citrulline is anywhere near as effective as it claims.
Citrulline is a good ingredient, but it can't carry an entire supplement and provide such a wide range of benefits on its own. The presence of an aphrodisiac like Catuaba Bark helps, and there are a few additional helpful components, but overall, I just don't think the formula is that spectacular.
There are better supplements, made in the US, that can provide more help in the areas of erections, libido, stamina, testosterone, and overall sexual confidence.Skip the Turtle Powder, and go with something proven to improve sexual performance.
Have You Used BlueNano Citrulline?

Leave Your Review Below!
Top 3 Male EnhancementAffiliate Disclosure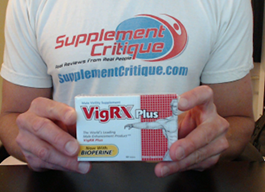 Out of the 100+ male enhancement products Ive tried, Vigrx Plus was the best.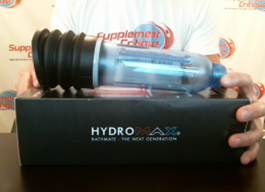 The Bathmate is a proven water-based vacuum pump that can help dramatically increase your size.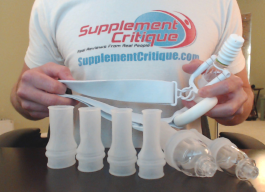 Phallosan Forte is a GREAT option for those looking to grow both length AND girth, permanently.
Honorable Mention/Inexpensive Alternative:Magnum Rings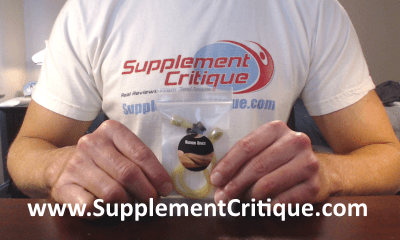 Magnum Rings are a VERY affordable option to getting both girth and length gains, at a fraction of the price of the Bathmate or Phallosan Forte.
Click Here to see our full Magnum Rings review.
Want To REALLY Get Bigger?

Click Here To See Products That WORK!
Ask A Question
User Questions and Answers
---

I has diabetes ,can I use this product.please let me know it is safe to use .thank you -Andy

When you have a medical condition and/or take medications, you need to check with your doctor about what supplements may interfere with your issues.- Rob
Was this question helpful to you?
1 out of 1 people found this question helpful.
ASK A NEW QUESTION