Body Amplify Review – Should You Use It?
By:
Rob Miller
Body Amplify Overview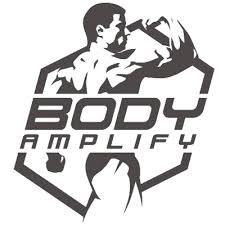 Not too long ago, I had a reader ask me about Body Amplify products.

I wasn't familiar with them at the time, so I started doing a little research. It turns out Body Amplifyisn't just a supplement company, it's more of a full service company that provides custom workouts and diet plans as well as supplements to offer the whole package for someone who wants to get in great shape.

It was started by personal trainer Jordan Eddleman, and if you check out his website, you'll see you can sign up online or give them a call, and they'll you up with a diet and workout program to reach your goals.
On top of the programs, they also sell supplements.

They recently sent me several bottles to test out and I'm planning on doing that shortly.

In the meantime, I'll tell you a little about each of them and how you they're expected to work.
Body Amplify Pure Isolate Protein
With no carbs, fat, gluten, or aspartame, Body Amplify Pure Isolate Protein provides a full 25 grams of protein per serving.

Along with the fat, all the lactose has been removed so you don't have to worry about stomach upset either.

One scoop mixed with water or milk is ideal as your post workout recovery shake.

It absorbs quickly to help repair and build up muscle fibers for lean muscle gain.

Pure Isolate Protein also encourages fat loss and lowers bad cholesterol.
Body Amplify Pure Isolate Protein comes in three flavors: Chocolate Milkshake, Cinnamon Roll, and Cookie Dough Ice Cream.

A 30 serving tub costs $52.95 Here's my review of each:
Cinnamon Roll: Mixes very well, tastes IDENTICAL to a cinnamon roll, and didn't leave any bad aftertaste. It also didn't have that artificial sweetener taste, which is pretty cool considering it doesn't contain any sugar.
Cookie Dough Ice Cream: Mixes very well, had a VERY sweet taste (almost too sweet for my taste buds). No aftertaste, a bit more on the artificial sweetener taste though.
Chocolate Milkshake: Mixed well, but not as well as the Cinnamon Roll or Cookie Dough. The taste was "ok", but not the greatest. I was a bit surprised because I really thought I would like this one the best.
Body Amplify Micellar Casein Protein
Casein Protein also comes from cow's milk.It's slower absorbing than whey so it's ideal for taking before bed.

It continues to keep amino acid levels high for about 7 hours, encouraging total body protein synthesis and allowing the muscle repair to continue on all night while you sleep.

Mix one scoop with water or milk and drink at bedtime.

For best recovery results, it's recommended that you use both the Pure Isolate and the Micellar Casein.
Body Amplify Micellar Casein Protein comes in Chocolate Malt flavor, and a 32 serving tub costs $52.95. In my opinion, this one tasted the best, however it clumped up really bad and took alot of mixing. But it does taste just like a chocolate malt shake!
Body Amplify Recovery Plus
Body Amplify Recovery Plus is designed to help your body recovery after tough workouts.It provides specific amino acids that improve vascularity, stimulate the release of growth hormone, and increase the speed of muscle recovery.

Body Amplify Recovery Plus uses L-Arginine for two purposes: it increases nitric oxide for increased vascularity which leads to better oxygen and nutrient transport, and it stimulates the release of increased HGH.

It also contains L-Carnitine which helps metabolize fat, decrease bad cholesterol, and increase good cholesterol.

And lastly, there's L-Glutamine which is needed in times of intense athletic performance.

It promotes cell volumization, it increases growth hormone, and it provides an energy source for your immune system.

It can even decrease your cravings for sugar and alcohol.
Body Amplify Recovery Plus comes in fruit punch flavor.

A 90 serving tub sells for $45.95.
Body Amplify Kick Start
Body Amplify Kick Start is their pre workout formulation.It provides energy and fat burning as well as specific components that can improve your focus and workout results.

It uses Pheylethylamine HCL which can increase dopamine to improve motivation.

It also acts as a stimulant to increase overall energy.

Then there's Creatine for muscle energy and Beta Alanine to fight muscle fatigue.

L-Citrulline was included for increased nitric oxide which improves vasodilation for extreme muscle pumps.

Finally, Schisandra is used as a central nervous system stimulant for better focus and concentration.
Body Amplify Kick Start comes in Wild Berry Flavor, and should be used 1-2 scoops mixed with water about 15 minutes before working out.

You should start out with only 1 scoop to assess your tolerance. Then up it when you're ready.

The 45 serving tub sells for $45.95.
I was sent a couple packets of the Wild Berry flavor, and while I'm not a huge fan of berry this stuff actually tasted pretty good. It wasn't sour (which I expected for some reason), and I could DEFINITELY feel the effects kick in within 20 minutes or so. Had a kick ass workout and didn't get any crash later on.
It does have a pretty large amount of stimulants in it, so I would suggest using half the dose to start to assess your tolerance.
Body Amplify Boost Fat Burner
Boost Fat Burner should be used during cutting cycles.Their approach to burning fat is to increase core temperature while you work out so you an sweat out toxin that often reside in fat cells.

The formula includes L-Carnitine to boost fat metabolism, as well as well known fat burners like Green Tea Extract, Hoodia Godonni, and White Willow Bark Extract.

For energy and focus, there's also Yohimbe and Phenylethylamine (PEA) as well as simple caffeine.

This is definitely an intense fat burner.
The recommended dose is 3 capsules a day, 2 in the morning and one in the early afternoon, for all day fat burning and energy.

A bottle of 30 capsules costs $51.95.
Body Amplify His and Hers Multivitamin
Body Amplify His and Hers Multivitamin is formulated to make up for the shortfalls that most men and women face in their daily nutritional intake.That means Vitamins D, E, A, and K as well as Potassium, Calcium, and Magnesium.

It also uses Ashwagandha to boost immune system health and reduce stress and anxiety.
The recommended dose is 3 capsules a day, best taken one at a time, spread throughout the day.

A bottle of 90 capsules should last a month and costs $40.95.
Body Amplify Pros and Cons
Advantages ofBody Amplify
It's a full service fitness company with workouts and consultations as well as a line of supplements.
Support comes along with your purchases.
The shakes taste GREAT, especially the Chocolate Malt.
No sugar in the shakes as well.
Disadvantages ofBody Amplify
Their prices are a little high, but they are a small company with a very tight budget so this is to be expected. (side note: They do offer promo codes to save on your orders. If you go to order use promo code RIPPED2015 to save 10% off your entire order)
Conclusion
All in all I think the Body Amplify line of supplements is solid. Being created by a seasoned certified personal trainer, Jordan KNOWS what nutrients and vitamins you need to help build a better body. For the price and the results, you can't go wrong with Body Amplify!
Have You Used Body Amplify?Leave Your Review Below!
Top 3 Body BuildingAffiliate Disclosure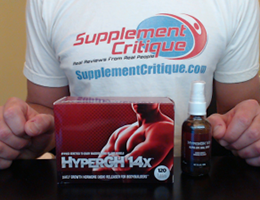 HyperGH 14X is a potent HGH releaser which works great for bodybuilding.

Read more in our review.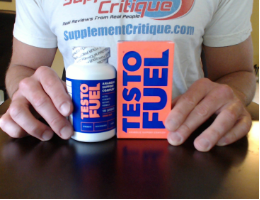 Testofuel is the most effective testosterone boosting supplement on the market that ive tested.

Read my review to learn more.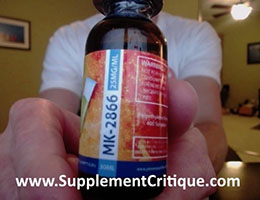 Ostarine is the poster boy for SARMS, and will promote lean muscle tissue growth dramatically.
All User Reviews

4.8 out of 5 Stars (6 Reviews)
Have you used this supplement?
Awesome Products
By
Allen Roberts

,
Mar 3, 2015
I saw this on Facebook and I had to leave a review. Body Amplify's protein is so good it's like a cheat day after my workout. I've never had their pre-workout but after reading what you said about it I'm going to order it.

Was this review helpful to you?
1 out of 1 people found this review helpful.
---
I Love Body Amplify
Its amazing product the cost is well worth it... have anybody out htere ever have a protein shake that tste great too... didnt think so... buy this product you will look forward to takeing your supplements like I do.. the taste sets this apart hands down...

Was this review helpful to you?

---
Kelsey picha's Review
By
Kelsey picha

,
Nov 8, 2017
I love this protein! Give them a shot, if you haven't.

Was this review helpful to you?

---
This is hot stuff
By
Keith Robbins

,
Jun 8, 2015
Love the taste this is a great product line. Flavor and is good for you I have to have it. Let me know when you make more 🙂

Was this review helpful to you?

---
Body Amplify is Amazing
By
Kelleyburry@yahoo.com

,
May 18, 2016
I have an acquaintance that turned me on to Body Amplify and it is amazing. The protien mixes well no after taste the flavor is out of this world. I use it as a meal replacement and it does it's job on keeping me full. I'm about to order more protein.

Was this review helpful to you?

---
AMAZING
By
Kelley Burry

,
May 19, 2016
I have an acquaintance that turned me on to Body Amplify and it is AMAZING!!! I use the pure isolate protein cookie dough and chocolate both are great! I got heartburn from the chocolate so I gave it to a lifter friend of mine and he loves it. Hopefully a new customer in the future... This product mixes well and taste great. I can't say enough about the company.

Thank you Body Amplify!!!
Customer for life!!!
Kelley Burry

Was this review helpful to you?

---
Ask A Question
User Questions and Answers
No Questions Have Been Answered For This Article.