AtLarge Nutrition Pre Workout Review
By:
Rob Miller
Fact Checked On: 2-19-2015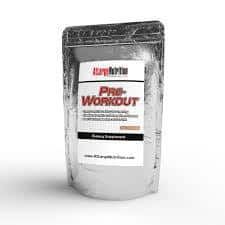 AtLarge Nutrition Pre Workout Overview
One of the biggest complaints we see about pre workout supplements, and bodybuilding supplements in general, is that while they have some of the right ingredients, they don't have them in the right amounts to be effective.

They use just enough to be able to say it's in there, but in reality, they might as well just leave it out considering how little is actually in there.
AtLarge Nutrition Pre Workout claims to contain all the right ingredients at all the right amounts to provide you with everything you want in a pre workout powder.

What that means is you get:
Unsurpassed energy for your workout.
Long lasting strength so you're lifting harder longer.
Superior recovery so you can get back at it again quickly and at full capacity.
The ability to do more reps with more weight.
To see if AtLarge Nutrition Pre Workout can back up those claims, first we'll look at the formula.
AtLarge Nutrition Pre Workout Ingredients and How The Work
The primary components in the AtLarge Nutrition Pre Workout formula are:
Citrulline Mallate (4 grams) which delays the onset of fatigue while you're training hard.

It also leads to increased nitric oxide in the blood which means better pumps.

The 4 grams easily matches the typically studied dose of 3 grams.
Carnitine Tartrate (3 grams) which increases the potential for muscle growth by decreasing the amount of damage done to muscles during workouts.

This is done by increasing the availability of binding interactions with anabolic hormones (ie testosterone).
BCAA Complex (6 grams) including L-Leucine, L-Valine, and L-Isoleucine, which reduce the breakdown of muscle, especially after intense workout.

This is why they are so crucial to post workout recovery.

They also provide the necessary nutrients to rebuild muscle tissue already broken down.
Caffeine Anhydrous (300 mgs) which is a common form of caffeine in supplements used to provide not only energy but focus and concentration to help you stick to the task at hand. 300 mg is about what comes in 3 cups of coffee, so it's significant, though not dangerous for most.
The typical dose is 1 scoop of AtLarge Nutrition Pre Workoutmixed with water about 30 minutes before working out.

They recommend you start with ½ a scoop to assess your tolerance first.

And once you graduate to a full scoop, you should make sure to avoid other caffeine sources.
AtLarge Nutrition Pre Workout Pros and Cons
Advantages of AtLarge Nutrition Pre Workout
The formula uses proven ingredients at clinical doses to help you achieve your results.
It comes in 2 flavors.
The owner of the company, Chris Mason, is very accessible, answering customer questions frequently.
There are several positive AtLarge Nutrition Pre Workout reviews mainly talking about clean energy and strength improvements.
Disadvantages of AtLarge Nutrition Pre Workout
There's a lot of buzz about how AtLarge Nutrition orders don't get fulfilled and that customer service is unresponsive.

These complaints don't appear to apply specifically to AtLarge Nutrition Pre Workout, but the company as a whole.
It's expensive.
Where to Buy
You can purchase AtLarge Nutrition Pre Workout at the company website.

The pouch sells for $59.95. It comes in Orange and Mango/Peach flavors.
Conclusion
With the solid ingredients at clinically studied doses, AtLarge Nutrition Pre Workout is definitely a product worth trying.It's a bit on the expensive side though, and we worry a little about the level of service you can expect to receive.

If you do decide to go with AtLarge Nutrition Pre Workout, proceed with caution.
Have You Used AtLarge Nutrition Pre Workout?

Leave Your Review Below!
Top 3 Pre WorkoutAffiliate Disclosure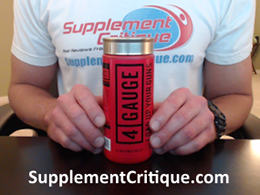 4 Gauge is a brand new pre workout that kicks in FAST and will rev up your workouts.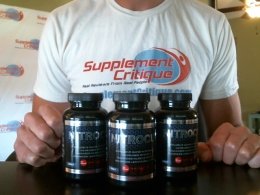 Nitrocut is a VERY effective pre workout supplement for a variety of reasons, see why here.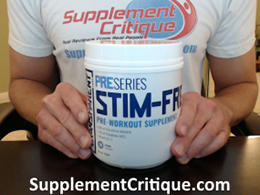 If you're looking for a stim-free pre workout, add Transparent stim-free to your list!
Want To Really Get Ripped?

Click Here To Download My FREE "Get Ripped" Ebook!
Ask A Question
User Questions and Answers
No Questions Have Been Answered For This Article.