Body Fortress High Perfromance Creatine Reviews
By:
Rob Miller
Fact Checked On: 9-11-2013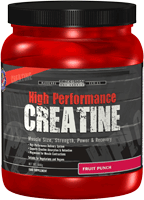 ---
---
Home
»
Creatine
» Body Fortress High Perfromance Creatine Reviews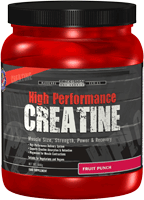 Creatine is essential in building muscle mass, and many take supplements to help increase the amount of creatine available to the body in order to boost pumps, increase strength and endurance, and to help aid in recovery. Choosing a creatine supplement is not always easy, and when we saw High Performance Creatine by Body Fortress and its promise to be more effective than creatine alone by providing a high performance delivery system, we decided to take a deeper look into the supplement to see what was in it and whether or not it really lived up to its name and its claims.
How High Performance Creatine Works
We were certainly impressed when reading the ingredients of the product, which include only HPLC Pure Creatine Monohydrate, Taurine, Phosphorous, Sodium, Magnesium, and Potassium. Inactive ingredients are confined to sugars, colors, flavors, and preservatives. The supplement is vegetarian friendly and even carries a guarantee for potency, purity, freshness, and safety. The ingredients are easy to research, and the product is designed to allow maximum delivery of creatine to the muscles, which is what gives it the extra performance capability and the extra power.
While we could not find a website specifically for the product, we found that it is readily available on many vitamin, bodybuilding, and general market websites, as well as in many vitamin and bodybuilding shops.
User Reviews
User reviews for High Performance Creatine were much easier to find. Reviewers call the product "highly effective" and even the worst review we found admitted that the product worked great. It was simply ranked poorly because it did not have a very pleasant taste. Users do note that it offers a marked increase in strength and endurance as well as a low price and the general consensus is that the product "is a great value" and an "excellent buy". Even those turned off by the taste have continued to use the product, which is a testament to its benefit.
Recommendation
We definitely recommend High Performance Creatine. The product is simple in its ingredients, yet designed to provide maximum benefit, both of which it achieves. Users overwhelmingly recommend this creatine supplement and there are thousands across the web who tout the benefits of the products. Overall, it is a sound supplement backed up by great research that is remarkably free of side effects and filler ingredients. In all, this is an easy recommendation for anyone looking for a creatine supplement to help boost their bodybuilding potential.
Top 3 CreatineAffiliate Disclosure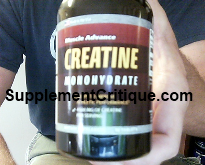 Muscle Advance creatine is probably the most effective creatine product we have come across.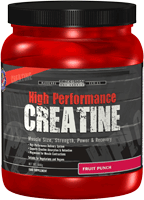 Body Fortress high performance creatine is another highly rated creatine supplement used by many of our users.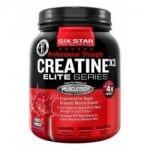 Creatine X3 is often taken as a post workout creatine that helps repair broken muscle tissue.
Ask A Question
User Questions and Answers
No Questions Have Been Answered For This Article.