Muscle Armor By EAS Review
By:
Rob Miller
Fact Checked On: 4-27-2013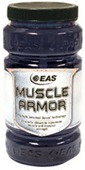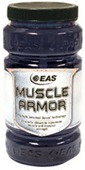 When looking to supplement your workout, many people focus almost entirely on increasing mass and strength, while putting little focus on rejuvenation of muscle and increased recovery ability. Muscle Armor is a unique supplement that claims to help rejuvenate the muscles, increase overall strength, increase training effects on mass, and more. With the rate of workout injuries increasing with intensity, especially for newer builders, we decided that these claims definitely warranted further investigation to see if Muscle Armor is worth adding to your arsenal.
How Muscle Armor Works and Ingredients
Looking at the science behind Muscle Armor, the company is quick to point out their Juven Technology, which was once used to help treat muscle wasting diseases. Active ingredients include HMB, which helps to minimize the breakdown of muscles and Arginine, which increases circulation to the muscles. Glutamine, which is essential for tissue and growth hormone support is also an active ingredient, as well as taurine, which helps to move nutrients through the system and offers an energy boost. In all, the ingredients are certainly proven to be effective, but how do they work together and how well does this product live up to its claims?
User Reviews
Users of Muscle Armor report that it has increased their ability to train longer, harder, and more often. Numerous users note that recovery "Improved dramatically" after they started taking this supplement and that it is a "great motivator". The overall response to the product has been quite positive, both from professional bodybuilders and average people simply looking to gain a bit more lean muscle mass. Finding reviews is a bit harder than with some products, but visiting various bodybuilding sites helps you gather the opinions of more than a few users to determine that most believe that the product is certainly a very effective one.
Recommendation
Do we recommend Muscle Armor? Certainly. The product has some fairly excellent reviews all across the web from people of various levels of fitness and expertise as well as the backing of sound science and sound ingredients. The patented technologies in the product are shown to help repair and rebuild muscle tissues effectively, which lends further credence to not only the claims made by the company, but to the name of the product itself. Muscle Armor seems as though it really is designed to help protect the muscles from damage, and many agree that this is one supplement that absolutely works to do so.
Have You Used Muscle Armor Creatine? Please Leave Your Review Below!
Top 3 CreatineAffiliate Disclosure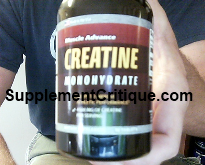 Muscle Advance creatine is probably the most effective creatine product we have come across.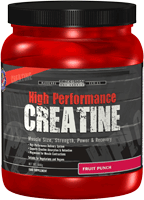 Body Fortress high performance creatine is another highly rated creatine supplement used by many of our users.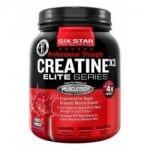 Creatine X3 is often taken as a post workout creatine that helps repair broken muscle tissue.
Ask A Question
User Questions and Answers
No Questions Have Been Answered For This Article.