MuscleTech Creatine Review
By:
Rob Miller
Fact Checked On: 4-27-2013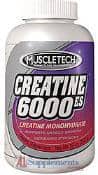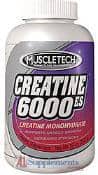 There are hundreds, if not thousands of creatine supplements out there to help boost the benefits of your mass building workouts. Most builders, even those who are new to the activity, know that creatine is a vital part of your body's ability to increase strength, mass, and endurance. Supplementation is common and believed by most to be necessary if you want to increase lean muscle mass, and finding the right supplement can be difficult. Today we will look at MuscleTech Creatine to see if it is a product worth your consideration.
How MuscleTech Creatine Works and Ingredients
The first thing to note about MuscleTech Creatine is that it is comprised of creatine monohydrate that has been through a unique scientific process to help ensure that it effectively increases mass, strength, and power as well as aiding in recovery. Each teaspoon of the supplement includes five grams of creatine monohydrate that is designed to be absorbed by the body quickly and efficiently and to be quickly drawn into the muscle tissues.
The product is available through most online bodybuilding sites and is comparatively priced to other products on the market.
User Reviews
User reviews for MuscleTech Creatine are overwhelmingly favorable. Even those who do not typically shop with the brand are quick to note that this product produces fairly fast and sizable gains. Many also note that it offers big results for a fraction of the cost of many supplements. Many note that it offers "complete fitness" and there are a number of users who feel that it has greatly increased their workout capacity and abilities as well as their overall gains. In a nutshell, users seem to overwhelmingly agree that the product works as intended and offers the promised result. None of the reviews we found reported any unwanted side effects, which is rare for a creatine supplement.
Recommendation
The bottom line is that yes, we feel MuscleTech Creatine is a product worth recommending. The ingredients are solid and high quality and there is great research to back up the company's claims about higher quality creatine. Users seem to gain great benefit from using the product, and overall the results seem to fall right in line with the claims made by the manufacturer of the supplement. We recommend MuscleTech Creatine for those looking to add to their recovery, strength, and endurance and find the reviews from many hardcore and long term builders to increase our belief that this product works as claimed.
Top 3 CreatineAffiliate Disclosure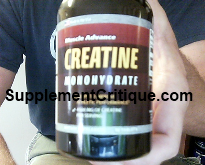 Muscle Advance creatine is probably the most effective creatine product we have come across.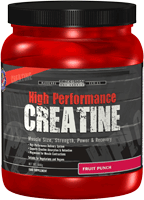 Body Fortress high performance creatine is another highly rated creatine supplement used by many of our users.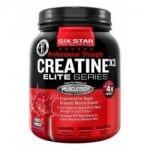 Creatine X3 is often taken as a post workout creatine that helps repair broken muscle tissue.
Ask A Question
User Questions and Answers
No Questions Have Been Answered For This Article.