Body Fuel XS Review – Should You Sign Up?
By:
Rob Miller
Fact Checked On: 10-1-2013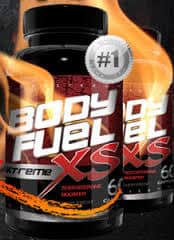 Body Fuel XS Overview
According to the website, if you want to "Get Ripped While Reclaiming Your Manhood" you need to use Body Fuel XS. This is a good marketing strategy because what guy doesn't want that? They reel you in right off the bat, but can they deliver the goods? That's what we're here to figure out. So stick with us, and we'll let you know in the end.
Body Fuel XS is a newer testosterone building supplement. It explains that when your testosterone levels fall as you age, you lose your edge in all sorts of areas. By taking the Body Fuel XS supplement, you'll gain back your lean muscle, lose that extra fat, find yourself with more energy and endurance, and perform in the bedroom like you did when you were at your peak.

And the natural consequence of all these improvements is a massive gain in confidence.
Body Fuel XS Ingredients and How They Work
Well, Body Fuel XS is another supplement that does not list their ingredients online. What they do say is that they are all natural, and the formula contains no caffeine, stimulants, or sodium. Unfortunately, that's not enough to go on when we're trying to decide whether or not to buy Body Fuel XS. So, we'll move on to other factors to help us with that.
Body Fuel XS Free Trial Offer
The only way to purchase Body Fuel XS is through a "free trial" offer.

What this means is that at the time of your initial order, you pay only $4.99 for shipping and receive a full bottle (a month's supply). If you do nothing, after 14 days, you'll be charged $89.95 for the trial bottle. You'll also be enrolled in their autoship program where you'll receive and be charged for a new bottle each month. This is a common practice with supplements for sale online, and it's caused many problems for lots of guys. The terms are buried in the fine print, and it's not uncommon for people to order Body Fuel XS (or other supplements like it) without realizing what they're signing up for.
Body Fuel XS With…
Another common practice is for a website to pair two products. It's basically a marketing ploy. They get you to buy two expensive supplements (and sign up for their respective monthly programs) by telling you how well they work together. Now we've got nothing against stacks, but these programs are expensive and often hard to get out of.
Body Fuel XS Pros and Cons
Looking at both sides is the best way we know to figure out whether or not a product is worth our time and money.
Advantages of Body Fuel XS
Disadvantages of Body Fuel XS
The ingredients are not disclosed on the website.
The free trial offer is the only way to purchase

Body Fuel XS

, and these types of set up often lead to problems.
We find no independent reviews from customers.
It's expensive.
Conclusion
There is no lack of choices in the testosterone boosting supplement market. There's simply no reason to go with Body Fuel XS when it doesn't even tell you what it is. On top of that, the whole "free trial" setup is shady and not something you want to get involved with. Too many guys have been burned.
Have You Used Body Fuel XS? Leave Your Review Below!
Top 3 Testosterone BoostersAffiliate Disclosure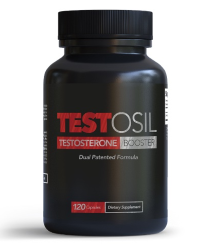 Testosil is the most effective testosterone boosting supplement on the market that I've tested.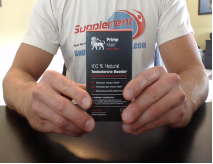 Prime Male is another very effective testosterone booster that uses clinically proven ingredients.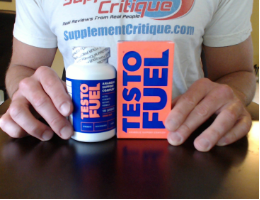 Testofuel is a VERY popular testosterone booster that contains ingredients to help older men.
Check Out My Top Choice For T Boosters - Testofuel

Click Here To Read My Review
Ask A Question
User Questions and Answers
No Questions Have Been Answered For This Article.