Secret Body Bulk Review – The Way to Get Big?
By:
Rob Miller
Fact Checked On: 10-1-2013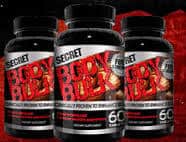 Secret Body Bulk Overview
When you're trying to get big, you know the drill. Lots of protein and carb calories, limited cardio, lots of heavy lifting, and supplementation. Maybe some creatine, some protein, some pre and post workout aids, and now Secret Body Bulk. Secret Body Bulk is a new supplement designed to work best with protein. The ultimate benefit is bigger, harder, leaner muscle, and who doesn't want that.
How Secret Body Bulk Works
The idea behind Secret Body Bulk is that it works on a few different levels to improve your physique.
First of all, it boosts branch chain amino acids (or BCAAs) which are used for building and repairing muscles. The key is that they are metabolized in the muscle, not the liver. This makes them super efficient at what they do.
Next it boosts Human Growth Hormone (or HGH). HGH helps you get a good nights rest, and allows optimal tissue growth and repair during that restful sleep. It also gives you more energy and resilience.
Thirdly, it increases Nitric Oxide in the muscle tissue. This allows more oxygen and nutrients to fortify your muscles.
Lastly, Secret Body Bulk makes helps your body metabolize protein more efficiently. So if you take whey protein with Secret Body Bulk, you'll be maximizing the benefits of the whey.
Secret Body Bulk Ingredients
Secret Body Bulk is one of those supplements that doesn't reveal its ingredients. They mention amino acids, and all natural ingredients, but that's about all we know. This is a shame. They also talk about how these ingredients have been clinically tested, but this isn't something we can verify, since we don't know what they are.
Where to Buy
The only way to purchase Secret Body Bulk is through a "free trial" offer online. How this works is that you sign up for the free trial by paying $4.99 in shipping costs. If you do nothing, after 14 days, you'll be enrolled in their autoship program where you'll be charged $89.95 for the "free" bottle, and sent a new bottle each month at the same cost. This is a popular way to sell supplements online, but it's been problematic for lots of guys who were caught unaware that they were signing up for anything other than a free trial.
Secret Body Bulk and …
If you look around, you'll see it suggested that you use Secret Body Bulk alongside another supplement as the perfect stack. Usually, both of these products are offered through "free trials" so you end up with quite a hefty monthly supplement bill that you never intended.
Secret Body Bulk Pros and Cons
Advantages of Secret Body Bulk
Disadvantages of Secret Body Bulk
It's expensive.
There are no independent

Secret Body Bulk

reviews from guys who've actually used it.
The only way to buy it is through the free trial offer.
The ingredients are not listed on the website.
Conclusion
There are a lot of bodybuilding supplements offered through these free trial programs, and more and more frequently we're seeing them paired up with other free trial supplements. These supplements and setups are much more about companies making money than they are about customers building muscle. Find something better than Secret Body Bulk, something with a solid reputation you can count on. They're out there.
Have You Used Secret Body Bulk? Leave Your Review Below!
Top 3 Pre WorkoutAffiliate Disclosure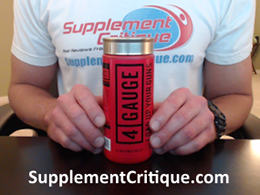 4 Gauge is a brand new pre workout that kicks in FAST and will rev up your workouts.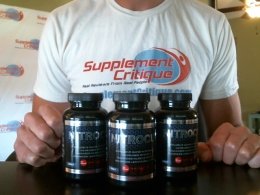 Nitrocut is a VERY effective pre workout supplement for a variety of reasons, see why here.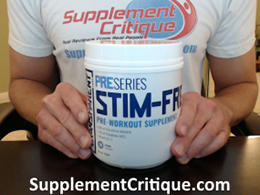 If you're looking for a stim-free pre workout, add Transparent stim-free to your list!
Want To Really Get Ripped?

Click Here To Download My FREE "Get Ripped" Ebook!
Ask A Question
User Questions and Answers
No Questions Have Been Answered For This Article.