BoostULTIMATE Review – 3 HUGE Reasons You Shouldn't Buy
By:
Rob Miller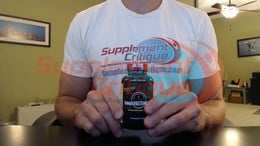 Contents
Overview
Ingredients
Side Effects
Instructions
Pros and Cons
Reviews
Where to Buy
My Personal Results
Conclusion
User Reviews
BoostULTIMATE Overview
BoostULTIMATE is touted as a penile enlargement supplement, featuring the ultimate formula for male enhancement.

It uses a unique blend of natural herbal ingredients in order to increase the size of your member.

According to the official website, its effects can be felt and noticed immediately.

Taken consistently over the long term, it is reported to be able to increase your penis size by up to four inches in length and 2 inches in girth.
Four inches in length in less than a year?! These are quite the claims.

Do they measure up? Let's take a look at what goes into making the BoostULTIMATE formula and if it's worth your time and money.

BoostULTIMATE Ingredients
Four inches from a simple capsule in a relatively short amount of time can be a bit much to believe.Instant effects are more expected from performance enhancement supplements where the erection is the main goal, not the increase of size.

Dramatic effects for penile enlargement have historically been linked to surgery and using an enhancement tool such as a stretching device, like the Phallosan Forte.

Both have risks which makes supplementation a natural choice for men wanting size but not wanting to risk permanent damage to a lifelong friend.

With that said, let's review the BoostULTIMATE formula and see if the ingredients check out.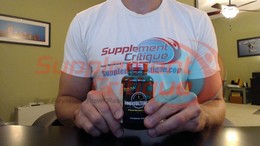 The primary ingredients include the following:
Tongkat Ali –
Amplifies libido
Enhances sexual performance
Boosts natural levels of testosterone
Maca Root –
Rich in Vitamin B, C, and E
Enhances energy
Increases sexual performance
L-Arginine –
Lowers blood pressure
Improves and promotes healthy blood flow to reproductive organs
Amplifies stamina
Ginseng –
Improves concentration
Promotes energy and focus
Boosts your immunity
Before delving into the proprietary blend, I want to explore the ingredients that are the front-runners for this supplement.

As you can immediately see, research shows that while all of these herbal remedies have their own health benefits, none of them are known for directly impacting the size of the male penis.Some may improve blood flow, which can alleviate symptoms of erectile dysfunction and others may support healthy levels of testosterone within the body.

Both of these benefits are important but neither are a result of what the label claims to provide for the user.
As for the proprietary blend, that list includes the following:
Sarsparilla
Pumpkin Seed
Muira Puama
Oat Straw
Nettle
Cayenne Pepper
Astragalus
Catuaba Bark Powder
Licorice
Tribulus Terrestris
Orchic
Oyster Extract
Boron.
Click Here for a picture of the label.
If you take a look at each of these individual ingredients, you'll find that they may provide a number of benefits such as
Boosting testosterone production
Increasing energy
Improving blood flow
Supporting prostate health
Enhancing sexual desire.
Again, no studies have confirmed that any of the ingredients in this proprietary blend have any DIRECT effect on enhancing the size of your penis.As a daily supplement for overall general health, these ingredients are magnificent.

Many are considered super foods while others have been highly regarded and used by ancient cultures such as maca root.

You can celebrate these ingredients in other ways but penile enlargement is not one of them.

BoostULTIMATE Potential Side Effects
The official website does not list any potential side effects for BoostULTIMATE.

Even if the product is made with all natural ingredients, it is always necessary to check with your primary care physician to ensure the ingredients will not affect a current medication.
Here is a list of common side effects associated with certain ingredients within the formula that have been reported and confirmed:
L-Arginine –
Abdominal pain
Bloating
Diarrhea
Worsening of asthma
It may interact with certain medications that lower blood pressure
It may interact with certain heart medications and drugs such as Viagra that treat erectile dysfunction
("L-Arginine" N.D.

Para. 4)
Ginseng –
Headache
Elevated heart rate
Nausea
Restlessness and difficulty sleeping
("What is Ginseng?" August 24, 2014. Para. 12)
Sarsparilla Root –
Hives
Rash
Chest pain
Shortness of breath
("Sarsparilla Root" N.D.

Para 4.)
Licorice –
High blood pressure
Low potassium levels
Weakness
("Licorice" N.D.

Para. 4)

BoostULTIMATE Serving Instructions
According to the dosage instructions found on the bottle and website, it is recommended to take two BoostULTIMATE capsules once per day.

You may also take up to four capsules per day, if you want speedier results.

Seeing as how there are only 60 capsules per bottle, you can see how quickly this will add up.

BoostULTIMATE Pros and Cons
Advantages of BoostULTIMATE
The ingredients are all natural.
There is a 30-day money back guarantee.
The ingredient list contains an excellent selection of natural ingredients with a large number of overall health benefits, which may include: Longer lasting erections, enhanced libido, and increased sexual stamina.
Disadvantages of BoostULTIMATE
The cost: Buying a one-month supply may not seem like a huge investment but take into consideration the dosage recommended by the company.

A one-month supply can quickly become a 2-week supply.
The ingredients: While hosting a number of health benefits as a daily supplement, these ingredients have not been shown to directly enhance the long-term size of your penis.
BoostULTIMATE Reviews
Like many supplements, the general consensus on this product is mixed.

While you have many reviews claiming only great experiences with BoostULTIMATE, you have the same number saying the complete opposite.Regardless of which website you visit, there seems to be an equal divide to the question of:
"Does it work?"
BoostULTIMATE is not an accredited business with the Better Business Bureau but at the same time there are no direct complaints about the company. I did find a couple of reviews on Youtube which, in my opinion, are just flat out paid endorsements. Check them out below:
The first video appears legit, right?? Well, I did some digging around on a site called Fiverr (it's where people hire people to do stuff for $5, hence the name "Fiverr", and looky what I found here:
That's right guys….he's a paid actor. He go's by the name of Banjoman15, and according to his gig details he does authentic "testimonials" or male enhancement products for as little as $10. He's apparently pretty busy as well, with over 4,000 sales to date.
The second guy says he saw increases of 2 inches after just a few weeks, but, if you look at his eyes, doesn't it look like he's reading from a cue card?? In fact, in the whole review he doesn't even look directly into the camera once. Looks very suspicious to me…I couldn't find this guy on Fiverr, but I am willing to bet he was paid somehow.
The reviews on Amazon looked equally suspicious to me as well. If you look through most of them, often the person leaving the review has ONLY left a review of BoostUltimate, and absolutely nothing else. I find it hard to believe that someone would go through the effort of publicly mentioning how well a male enhancement supplement worked for them on an open forum, but again that's just me. 🙂
Related: How to spot a fake supplement review on Amazon
Like every supplement on the market, one person may have drastically different interactions with it than another person does.The only way to know for sure is to confirm the ingredients on the label will not cause any adverse health complications and try it for yourself.

Where to Buy BoostULTIMATE
You can purchase boostULTIMATE directly from the official website.

A single bottle, which is a one month supply, retails for $22.99. While a one-month supply can be found on other website such as Amazon, there is no difference in price.The only way to save is to buy more than one bottle at a time.Buying three bottles at once brings the price to $64.99 while buying six bottles will cost $109.99.

My Personal Results With BoostUltimate
I bought one bottle of BoostUltimate to give it a shot myself, and I have to say I didn't experience much in the way of results.There might have been a "slight" boost in energy, but there didn't seem to be any effect on libido whatsoever.
And as far as gains in size, I didn't notice anything.
Luckily, I didn't seem to get any side effects from it.
3 BIG Reasons You Shouldn't Buy It
It most likely does NOT increase your size.
They use FAKE reviews and testimonials to market their product.
I personally didn't receive good results with it.
Conclusion
Assuming you are not currently taking any medications that would interact with the ingredients listed within this supplement, BoostULTIMATE may be a great overall well being supplement to take on a daily basis.For dosage purposes, it's not necessary to exceed two capsules per day.
As a penile enhancement supplement, BoostULTIMATE falls short.

None of the ingredients listed within have any clinical studies to support the claim that you would be able to gain up to four inches within less than a year.It is true that some of the ingredients support proper blood flow to the penis while others may support the production of testosterone.

These two benefits alone may make BoostULTIMATE a worthwhile investment, especially if you are noticing declining testosterone levels or if you have problems with erectile dysfunction and would prefer a natural alternative.

Have You Used Boost Ultimate? Leave Your Review Below!
REFERENCES
"L-Arginine" N.D. webmd.com. Web.
"Licorice" N.D. webmd.com. Web.
"Sarsparilla Root" N.D. webmd.com. Web.
"What is Ginseng?" August 24, 2014. medicalnewstoday.com. Web.
Top 3 Male EnhancementAffiliate Disclosure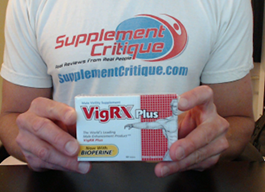 Out of the 100+ male enhancement products Ive tried, Vigrx Plus was the best.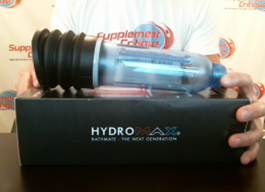 The Bathmate is a proven water-based vacuum pump that can help dramatically increase your size.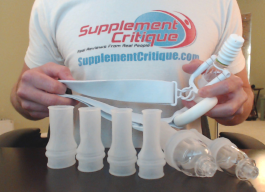 Phallosan Forte is a GREAT option for those looking to grow both length AND girth, permanently.
Honorable Mention/Inexpensive Alternative:Magnum Rings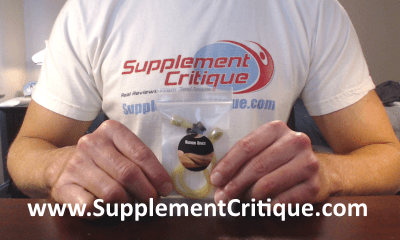 Magnum Rings are a VERY affordable option to getting both girth and length gains, at a fraction of the price of the Bathmate or Phallosan Forte.
Click Here to see our full Magnum Rings review.
How People Found This Review:
and boostultimate, and boost ultimate, and boostultimate review, and boostULTIMATE Reviews, and Boost Ultimate Review, and boost ultimate reviews
All User Reviews

3.0 out of 5 Stars (2 Reviews)
Have you used this supplement?
THIS IS A RIP OFF!!!
By
Rick Sex

,
Jun 17, 2014
Hi
I looked at this product and was totally sold on all the BS write up and all the fake people they use to sell their product and all the lies.
This product does nothing it says and is a total waste of your money and time.

I have tried this out for 1 month now and it makes your sex life wort so spend some more time and shop for a better product

Enjoy

Was this review helpful to you?
17 out of 22 people found this review helpful.
---
Boost Ultimate Works Vary Fast!!!
By
Johnathan White

,
Oct 25, 2015
I Have Been Using Boost Ultimate For 2 Days And It Works Vary Fast The Only Reason Why That Is Because I Took Other Permanent Male Enhancement Products In The Past And To Get Results It Takes At Least 90 Days To Achieve Greater Success.The Pills Works Slowly And Then About After 6-7 Weeks Then You Will Start To See The Results.Don't Buy In To That 4 Inches In 30 Days B.S! There Are Alot Of Male Enhancement Products Out There Today And 98% Are Scams And Do Nothing.Some Are Even Dangerous.Boost Ultimate Is Definately A Game Changer!

Was this review helpful to you?
17 out of 26 people found this review helpful.
---
Want To REALLY Get Bigger?

Click Here To See Products That WORK!
Ask A Question
User Questions and Answers
---

why the boostultimate is not evaluated by food and drug administration -ferradj

Dietary supplements don't require FDA approval. The FDA regulates drugs.- Rob
Was this question helpful to you?
5 out of 5 people found this question helpful.
ASK A NEW QUESTION
---

How big will it get after a one month supply -Zach

Your permanent size probably won't change much, but you'll erections should be somewhat harder.- Rob
Was this question helpful to you?
7 out of 10 people found this question helpful.
ASK A NEW QUESTION
---

Do I need to take this on an empty stomach? What's the maximum amount I can take per day? Also, is there any side effects from those suffering from high blood pressure? Thanks. -feras

Typically you'll see the most effective results with any supplement when you take it on an empty stomach. That said, it's usually best to start off taking with food to assess your tolerance. According to the label, the maximum dosage is 2 capsule every 24 hours. As far as side effects in people with high blood pressure, because Boost Ultimate contains L-Arginine, there is definitely a concern that this may cause your blood pressure to drop too low. The reason is because l-arginine causes vasodilation, or widening of the blood vessels. When the blood vessels widen, they allow for increased blood flow, which has an effect on lowering blood pressure. Definitely consult with your physician to be sure.- Rob
Was this question helpful to you?
6 out of 9 people found this question helpful.
ASK A NEW QUESTION
---

Will it hurt to take the boost ultimate and also take viagra -Kevin

It shouldn't be a problem, but you'll want to check in with your doctor before combining the two.- Rob
Was this question helpful to you?
1 out of 1 people found this question helpful.
ASK A NEW QUESTION
---

will it show up on steroids test -darrell

No, the ingredients are all natural.- Rob
Was this question helpful to you?
2 out of 3 people found this question helpful.
ASK A NEW QUESTION