BRO NO PreWorkout Review – Does It Work?
By:
Rob Miller
Fact Checked On: 8-22-2014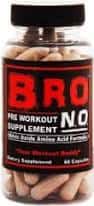 BRO NO PreWorkout Overview
If I had a nickel for every pre workout supplement there is, well, I'd have a lot of nickels.

I'm not kidding, every time I turn around, there's a new one.

Sometimes the companies go all out with state of the art websites complete with full scientific explanations of how their product works.

Sometimes the information is adequate but not excessive.

And sometimes, you get almost nothing other than a way to buy the product.
This brings us to a product called BRO NO PreWorkout.

I found it when I was looking to see if Amazon was selling anything new.

Because it was a pre workout, naturally I was interested, so I started to dig in.

It wasn't long before I knew which category BRO NO PreWorkout belonged in.

I found next to nothing in terms of information on what this stuff is or how it works.

Yet there were lots of positive reviews, which is a little fishy, especially since it seems this stuff has only been around a short while.
Well, let's go over what we do know so you can make the most informed decision possible.
BRO NO PreWorkout Ingredients and How They Work
Like I said, very little information.

And as you might suspect, that means no ingredient list.

But since we've been around and researched these kinds of supplements for quite some time now, we can make a few educated guesses.

BRO NO PreWorkout is a pre workout supplement, and its name references NO, or nitric oxide.

So I'm assuming that the primary mechanism of action is increasing nitric oxide in your body.

What nitric oxide does is widen the blood vessels to allow more blood to flow through.

This mean more blood delivering more oxygen and more nutrients to your muscles while you're working out.

The result is energy and strength to push through to new levels during and to recover faster after your workouts.
Again, with no ingredient list, we can't be sure, but most pre workout supplements focused on NO use L-Arginine in some form or another.

L-Arginine is an amino acid that acts as a precursor to nitric oxide.

The theory goes that the more L-Arginine in your system, the more NO is created.
The BRO NO PreWorkout bottle comes with 60 capsules and calls that a one month supply, so that makes the recommended dose 2 capsules per day.
BRO NO PreWorkout Pros and Cons
Advantages of BRO NO PreWorkout
There are lots of positive

BRO NO PreWorkout

reviews on Amazon.
It's pretty cheap as far as pre workout supplements go.
Disadvantages of BRO NO PreWorkout
There's very little BRO NO PreWorkout information available, and nothing about the manufacturer.
The many positive reviews on Amazon are all very recent, and a large number are from women talking about how their husbands take it.

This all seems a bit suspicious.
Where to Buy
BRO NO PreWorkout is available on Amazon.

A 60 count bottle which is a one month supply costs $19.97, through they indicate that the retail price is $49.99.
Conclusion
BRO NO PreWorkout puts up a lot of red flags that make me hesitant to recommend it.There are very good options from reputable companies that have been making supplements for a lot of guys for a long long time.

Skip what seems to be the fly by night BRO NO PreWorkout, and use one of those instead.
Have You Used BRO NO PreWorkout?

Leave Your Review Below!
Top 3 Pre WorkoutAffiliate Disclosure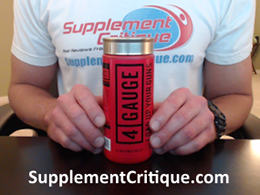 4 Gauge is a brand new pre workout that kicks in FAST and will rev up your workouts.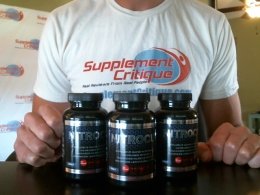 Nitrocut is a VERY effective pre workout supplement for a variety of reasons, see why here.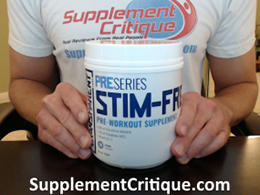 If you're looking for a stim-free pre workout, add Transparent stim-free to your list!
Want To Really Get Ripped?

Click Here To Download My FREE "Get Ripped" Ebook!
Ask A Question
User Questions and Answers
No Questions Have Been Answered For This Article.