BurnerTEK Review – 3 BIG Reasons To Try It
By:
Rob Miller
Fact Checked On: 5-3-2018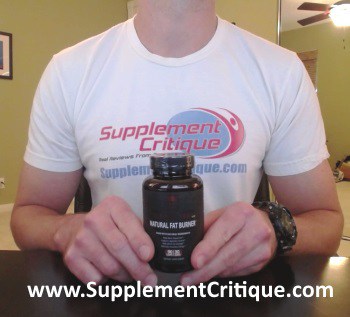 Contents
What is BurnerTek
BurnerTEK Ingredients
How To Use It
BurnerTEK Side Effects
BurnerTEK Reviews
Who Makes BurnerTEK
Pros and Cons
BurnerTEK – The Bottom Line
I've reviewed more fat burners over the years than I can possibly remember.
I've seen claims that you'll "lose 10 pounds in a month, without exercise", to others that take a much more practical approach.
What never ceases to amaze me is the absolute creativity in the marketing behind some of these products.
What is BurnerTek?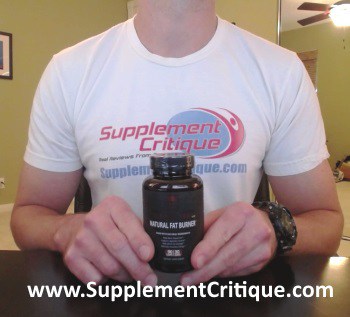 "Transform your body into a fat burning machine!" This is what BurnerTEK claims it does using 12 of the most sought after weight loss ingredients in use today.

It speeds up your metabolism to burn more fat, it suppresses your appetite, and it prevent your body from storing extra energy as fat.

A complete list of promised benefits includes:
Increased metabolism.
Conversion of fat to fuel for increased energy.
Appetite suppression and reduced cravings.
Blocked fat storage.
And they make a point of the fact that BurnerTEK is perfectly suitable for anyone – man or woman – who wants to lose weight, get fit, increase tone, and burn fat.
That's quite a list, and if it lives up to it, then there's no doubt BurnerTEK would be a very effective weight loss tool, but the truth is most fat burners say the same or similar things.

That's why it's our job to determine whether or not it's the truth.

And in order to do our job right, we looked at the formula, customer feedback, company information, and pricing structure.

In the end, the truth will be unmistakable, and you'll know whether or not BurnerTEK is a good choice in your situation.
BurnerTEK Ingredients
Let's get right to it with a breakdown of the formula, including each of the 12 components and what they may do for you:
Green Tea (500 mg) which contains antioxidants and special fat burners called EGCGs that increase the oxidation (burning) of fat.

It also contains some caffeine for energy and appetite suppression.
Green Coffee Bean (150 mg) which contains chlorogenic acid which has been shown to increase weight loss, improve blood pressure, and inhibit the acquisition of type 2 diabetes.
Glucomannan (500 mg) which is a powerful fiber that has been shown to increase weight loss and reduce cholesterol.
Caffeine (300 mg) which is commonly found in hundreds of weight loss products due to its powerful fat burning, metabolism boosting, energy providing, mood elevation, and appetite suppression capabilites.
Garcinia Cambogia (150 mg) which contains Hycroxycitric Acid – a substance that prohibits the storage of fat and the creation of new fat cells.

It can also help with appetite suppression.
L-Carnitine (145 mg) which helps transport fat cells for conversion to energy.
Cayenne Pepper (100 mg) which boosts metabolism and reduces appetite.
Turmeric (100 mg) which contains curcumin, known for helping to overcome insulin resistence.
B-ComplexVitamins (Niacin (20 mg), Vitamin B6 (10 mg), and Vitamin B12 (500 mcg)) for energy and the metabolic support they provide.

B vitamins are crucial to many of the daily metabolic processes your body goes through.
Chromium (100 mcg) which helps regulate blood sugar.

Without spikes and sharp drop offs, balance is maintained and cravings are averted.

It also helps reduce LDL cholesterol and triglycerides.
Click Here to see a picture of the BurnerTEK label.
Briefly, the formula seems to be a pretty comprehensive one, covering the bases of energy, metabolism, blood sugar, insulin, appetite suppression, and the conversion of fat to energy.
One thing to note is the large amount of caffeine – 300 mg per dose.

That's as much as more than 3 cups of coffee, and that doesn't include whatever residual caffeine is present through the green tea and green coffee.

Certainly anyone who's sensitive to caffeine should be careful – maybe be starting out with a half dose to see what kind of response your body has.
All in all, there are several important ingredients in BurnerTEK.
How To Use It
The recommended daily dose is 3 pills, best taken in the morning or before working out.

I'd advise anyone who's a little leary of jitters or other side effects to start by taking a half dose the first one or two times.

This way, if you do encounter any negative reaction, it will be relatively minor and you can adjust your future doses accordingly.
Related Post: How To Lose Weight For Good
BurnerTEK Side Effects
BurnerTEK does not issue any warnings of side effects, and looking at the ingredient profile, my guess would be that if there are any side effects from the use of this product, they would be related to the relatively high dose of caffeine, which means there's a potential for jitters, crash, and sleeplessness.
BurnerTEK Reviews
The official BurnerTEK website displays many customer reviews, all of which are glowing and necessary.

And because BurnerTEK is sold at Amazon.com, there are a few reviews from Amazon customers as well.

While the website reviews are all unequivocally glowing, the Amazon reviews are a bit more diverse.

There are only 8 reviews currently. 4 of them were given 5 stars, 2 were given 1 star, and 1 each were given 2 and 3 stars.
Here's what one of the 5 star reviewers had to say:

And here's a peak at one of the less than favorable reviews:

On the one hand, this might not bode well for the product.

Granted, it's not a lot of feedback, but just about as many people who loved it hated it, and that's good information to have when you're considering spending money you worked hard for on something this unpredictable.
Where to Buy It
BurnerTEK is sold mainly through their official website.

It's also available at Amazon.com, but you won't find it in brick and mortar stores.
At the website, a single bottle (a one month supply) of BurnerTEK goes for $59.99, and your purchase is covered by a 30-day 100% money back guarantee.
There's an additional option as well, one that will save you money.If you know you want to continue using BurnerTEK long term, you can subscribe to their monthly shipping plan and save $9 per bottle by paying just $50.99 each.
Now, this is different than the "free trial scams" we see all the time.If you're not familiar with how those work, you should check out my comprehensive article: Free Trial Supplement Scams – The Ugly Truth.
Those are a whole other story.

But BurnerTEK doesn't use that kind of sleazy tactic.

They do offer automatic monthly shipping, but you are not automatically enrolled in it.

The default order is a single one-time purchase for $59.99. You can save money if you buy in bulk.Ordering 3 bottles gets you to a per bottle price of $56.67 while buying 6 bottles brings that price down to $50.
There is an automatic shipment program as well, only if you proactively choose it.The default is to buy a single bottle with a one-time purchase.

Any other arrangements you would have to go out of your way to choose to enact.
You can even arrange for different delivery schedule if that's what works better for you.

Let's say you decide you only need 2 pills per day to achieve the results you want.

You could extend your delivery timing from every 30 days to every 60 days instead.
This is a far cry from the tricky free trial scams we see so often.
There is a 30-day money back guarantee for purchases made through the BurnerTEK website.

They specify that you should return any unused portion, but they note that they will not issue refunds for empty bottles.

This would indicate that you can use some of the bottle to try it out, but that you should make your decision before using the entire bottle.
There's yet another way to buy BurnerTEK, and that's through a straight one bottle purchase at Amazon.com.

Over there, your single bottle sells for $69.99.
Who Makes BurnerTEK?

The company behind BurnerTEK is called TekNaturals.They have locations in Florida and South Carolina, and in addition to BurnerTEK, they also make TestoTEK for those who wish to naturally increase testosterone levels and TEKMale for male enhancement needs.
I searched the internet for complaints about the company, and found none, so this is a good sign.
Pros and Cons
Advantages of BurnerTEK
The ingredient profile is comprehensive, focusing on weight loss from several levels.

There's fat burning, there's appetite suppression, there's energy, there's blocking of fat storage, and there's mood elevation.
There's a money back guarantee.
BurnerTEK doesn't use the same sleazy marketing tactics used by many online supplements.
You can buy it through their website or through Amazon.com
Disadvantages of BurnerTEK
Customer reviews on Amazon are mixed, with some users saying it's working great, while others completely disagree.
BurnerTEK – The Bottom Line
BurnerTEK starts out with a solid fat burning formula, and just keeps getting better from there.

These days, there are so many supplement scams just out for a quick buck that it almost becomes difficult to recognize when there's a product that doesn't engage in a scam.
But the fact is, this seems to be the case with BurnerTEK.

For one thing, the company make and promotes more than just the one supplement.

Although they've only been in business for a couple years, Tek Naturals appears to be building a product line.

When a company does this and wants to grow, it's crucial that they maintain a good reputation for both their products and their services.

Tek Naturals seems to be doing both.
I haven't tried it myself, and the mixed customer reviews leave me uncertain of how well it will actually foster weight loss, but the truth is, everybody's body is different and what works for one may not work for all. With this in mind, try BurnerTEK.

It may be just what you need to leap right over any upcoming plateaus.

If not, contact Tek Naturals and obtain a refund.

The fact that you can count on this kind of service goes a long way toward feeling comfortable using their product.
At some point I plan on testing this out, so stayed tuned for an updated review.
Have You Used BurnerTEK?? Leave Your Review Below!
Top 3 Fat BurnersAffiliate Disclosure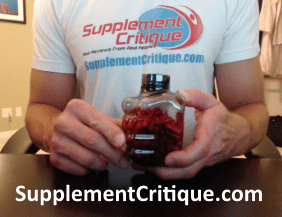 Instant Knockout is actually a new fat burning supplement I just came across, and got great results.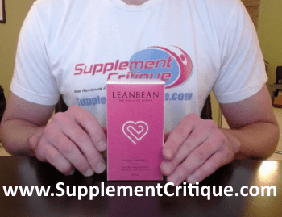 LeanBean Female Fat Burner is the BEST fat burner for women we\'ve ever tested.

Read our review here.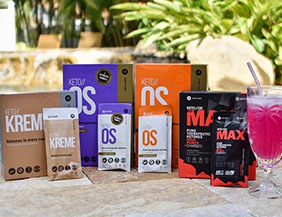 Biohacks your body into instant ketosis to burn fat instead of carbs.

Weight loss, energy, focus, anti-inflammatory, anti-aging.
Ask A Question
User Questions and Answers
No Questions Have Been Answered For This Article.