A huge concern, especially for people older than 50, is losing short-term memory and suffering from cognitive diseases like Alzheimer's or dementia. While everyone forgets things from time to time, people who are noticing that they are continuously forgetting what is on their mind need to take action before things become worse.
Often times, a healthy diet and lifestyle, while remaining mentally active is enough to stave off cognitive decline, however, people who are searching for more often turn to natural supplements that are claimed to improve the function of the brain.
One such product is Cebria. We are going to take a look at the benefits that this product offers by analyzing the ingredients, looking at user reviews, and discussing how the company conducts their business.
What Is Cebria?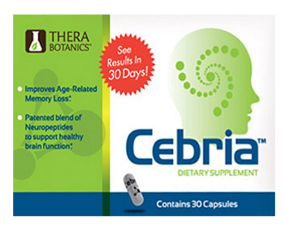 According to the makers of this supplement, people who are age 50 have already lost 50% of their short-term memory. While this seems a little bit overstated, there is no doubt that the brain undergoes a wide variety of structural changes that significantly reduce mental performance as we get older. Cebria believes that their natural formulation can improve short-term memory and allow people to retain information. If the proof is in the numbers, Cebria must have some sort of positive effect, as the company has sold more than 12 million doses worldwide.
The lead researcher and developer of Cebria is Dr. Marcus Laux, N.D., a faculty member at Bastyr University of Natural Health.
How Does Cebria Work?
Cebria consists of a proprietary blend called Neuro Pep 12. According to the company, age-related memory loss is due in part to a reduction in neuropeptides that are required for creating neural connections. By creating a supplement composed of neuropeptides, the brain has the building blocks it needs to continue making and maintaining these connections.
With a little digging, I was able to uncover a patent that Cebria is based on, although there is no mention of the actual product name, just the ingredients, and how they interact with the brain.
According to the company website, Cebria was shown to improve short-term memory in a double blind study, but there is no link to that study.
If the company was extremely proud of the results of their clinical study, wouldn't they link to it directly on their website?
With even more digging, I was able to find the study the company is referencing in the 2005 edition of International Clinical Psycopharmacology under the name, "Effects of N-PEP-12 on memory amoung older adults." Since the validity of this product is based exclusively on this study, let's take a deeper look at it.
54 healthy men and women over the age of 50 were given N-PEP-12 or a placebo for 30 days, with twice as many receiving N-PEP-12 than the control group.After 30 days, the experimental group performed better on a memory test than the control group.
So this study should raise a few red flags. First of all, why aren't both the experimental and control groups equally divided? Additionally, a sample size of only 54 isn't enough to make a concrete conclusion.
Personally, I am not convinced that this study sufficiently backs up the claims that Cebria is making.
Ingredients In Cebria
With a weight of 282.8 mg per dose, the Neuro Pep 12 blend consists of lactose and 14 different amino acids which the company likes to refer to as neuro-peptides. According to the patent discussed earlier, this formula is 68.2% lactose, 23.0% peptides, and 8.8% amino acids.
The proprietary blend contains Lactose, Glutamic Acid, Lysine, Leucine, Arginine, Aspartic Acid, Serine, Phenylalanine, Valine, Threonine, Tyrosine, Isoleucine, Histidine, Methionine, and Tryptophan.
We will now break down each of these ingredients and determine if they have any beneficial effect on cerebral of function, while taking a note of any side effects.
Lactose
The reason lactose is contained in this formula is likely because it plays a role in the synthesis of brain galactolipids.
Glutamic Acid
Glutamic Acid is an excitatory neurotransmitter and an important amino acid for proper brain function.

In addition, Glutamic Acid is essential for the synthesis of GABA, another neurotransmitter.
Lysine
HSV-1 has been found in the cerebrum of people suffering from Alzheimer's and many scientists believe there is a connection between the two. Since Lysine inhibits HSV-1, it may be effective in treating Alzheimer's.
Leucine
Leucine is another essential amino acid that is required for muscle repair.

However, there isn't much research on its effect on the nervous system and brain specifically.
Arginine
Arginine is a common amino acid that is used in a wide variety of nutritional supplements. Arginine has been shown to restore memory and learning in vivo, however, oral supplements haven't been shown to be effective due to a lack of absorption through the intestines.
Aspartic Acid
Aspartic Acid is a nonessential amino acid, meaning that it is produced by the body.

Aspartic Acid is an excitatory neurotransmitter and supplies the brain with NADH,meaning that it has benefits in a neuroprotective formula.
Serine
Serine is formed from the amino acid glycine.

It plays a significant role in a properly functioning Central Nervous System.

Serine has the ability to form phospholipids, thus improving mental function.
Phenylalanine
Phenylalanine is an essential amino acid that is required for the production of tyrosine.

Tyrosine is required for the production of norepinephrine, dopamine, and epinephrine, meaning that it has a significant effect on mental function.
Valine
Valine plays a role in cognitive function and has even been shown to reverse alcohol related brain damage.
Threonine
Threonine is important in nervous system function and has been used in the treatment of Lou Gehrig's disease.

In addition, studies have shown that this amino acid has the ability to fight depression and improve mental health.
Tyrosine
Tyrosine is necessary for adequate nervous system function. It is required for making norepinephrine, dopamine, and epinephrine.

Supplementing with this amino acid has been shown to help those who are suffering from depression.
Isoleucine
This amino acid is important for adequate muscular function.

People who are deficient in Isoleucine often suffer from dizziness, headaches, irritability, confusion, and depression, signifying that it plays a role in cerebral function.
Histidine
Histidine is produced by the body, but only in extremely small amounts so many consider it to be an essential amino acid.

Histidine plays a wide variety of roles in the body and is essential in creating molecules that contain iron, like ferritin.

In addition, histidine is a necessary component in myelin sheath formation, meaning that it has the potential to prevent certain conditions like Alzheimer's and Parkinson's.
Methionine
Methionine is required for adequate bodily maintenance by removing toxins from the body.

In addition, Methionine has been shown to be effective in treating depression and Parkinson's disease.
Tryptophan
Tryptophan is important in human metabolism and required to create the neurotransmitter serotonin.

In this way, adequate amounts of tryptophan are required for overall well-being.

Tryptophan has been shown to be effective in reducing anxiety and depression and is required for adequate sleep.
Side Effects Of Cebria
Since this product contains lactose, anyone who is lactose intolerant should absolutely stay away from it.
There are certain people who cannot consume phenylalanine, as they have a disorder known as phenylketonuria (PKU).

Anyone who suffers from this disorder should absolutely stay away from this product.
Histidine and Arginine have the ability to lower blood pressure, and while this may not be a bad thing for some individuals, people who already have abnormally low blood pressure should not consume this product.
Where To Buy Cebria?
Cebria can be purchased on the official company website, is advertised on TV, and is available on Amazon as well.
A one month supply of Cebria costs $59.95, plus $9.95 for shipping and handling. However, this product can be purchased in bulk with a six-month supply running $159.80 and a one year supply for $319.60.
Cebria comes with a risk-free trial that includes two bottles, good for a two month supply. Participants are only required to pay $9.95 for shipping and handling, however, like all of these programs, after 30 days, a credit card will be charged for $79.90. In addition, participants will be placed on auto ship so two new bottles of Cebria will be sent every two months and a credit card will be charged as well.
With your order, the company sends an e-book, called, The New Memory Advantage and a free 30 day supply of Perfect Omega. Unfortunately, this product isn't entirely free, as users will have to pay $7.95 for shipping and handling.
User Reviews Of Cebria
According to user reviews, Cebria was rated an average of 2.3 out of 5 stars. So while it may offer some benefits, the number of 1 star ratings are worrisome. From claims that "this product doesn't work" to Cebria is a "scam to the max!", interested buyers should be aware of what they are getting into.
It should also be noted that some people are having a problem removing themselves from auto ship and continue to receive products, while being charged for them. After numerous attempts to receive refunds for their orders or contact the company, they allegedly aren't able to do so.
On the other hand, there are a number of reviewers who have given this product a 5 star rating, saying that they are amazed with the noticeable results. One such user claimed that he didn't see a difference in the first month of taking this supplement, but in the middle of the second month, started remembering things better than before.
In addition, another user who gave this product a 5 star rating said that she took this supplement for over a year and noticed a huge difference in her mental clarity.
So maybe, users just need to give this product a little more time in order to see the beneficial effects instead of writing it off after only using it for a month or less.
Conclusion
Any of these products that claim they are going to drastically change a user's life, sucker people in with free trials that aren't really free in the end, and place users on an auto ship program are focused on trying to collect as much money as possible.
Any really good product doesn't have to resort to these tactics, as they are often advertised through word-of-mouth and positive reviews. Anyone who is thinking about trying Cebria should be aware of their shady marketing efforts and their lack of transparency when it comes to their clinical study.
When looking at the ingredients contained in this product, it could have the potential to improve mental function. However, the steep price for a supplement that simply contains amino acids and lactose is absurd. Instead of paying a fortune for this product, consider purchasing an amino acid stack that isn't overpriced, as it could improve mental function when taken consistently.
People who are still interested in trying this product should stick with it for the long term, as all the positive reviews discuss benefits that were experienced between two months and one year of continuous consumption.
Have You Used Cebria? Leave Your Review Below!
Top 3 NootropicsAffiliate Disclosure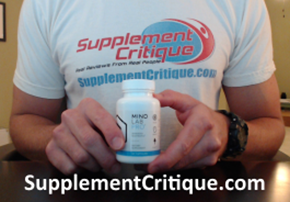 Mind Lab Pro is a VERY effective nootropic for focus, concentration, short / long term memory, and more.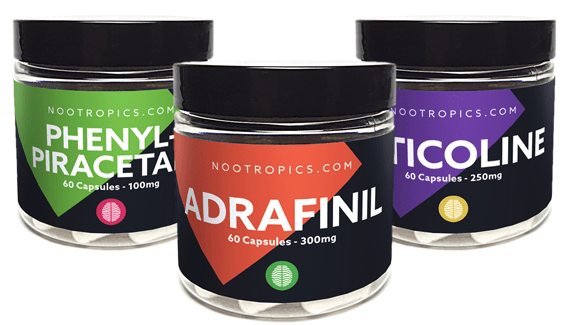 The Ultimate Nootropics Stack by Nootropics.com is one of the most effective stacks I've taken.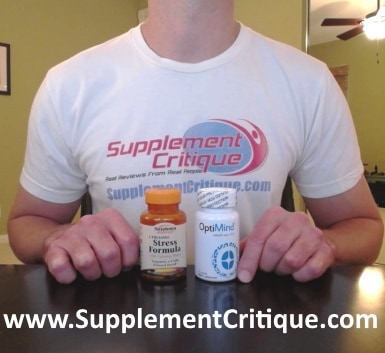 The combo of L-Theanine and Caffeine is a well known nootropic stack that really works.
All User Reviews

5.0 out of 5 Stars (1 Reviews)
Have you used this supplement?
Joy's Review
I have been using Cebria for about a month and a half. I am delighted to tell you that my memory is much improved, and I will definitely continue taking it. By the way, I'm age 77, and prior to Cebria was feeling somewhat lost, and very concerned. Not any more.

Was this review helpful to you?
7 out of 7 people found this review helpful.
---
Want To See What Supplements
Work Like Adderall?

Click Here To Find Out!
Ask A Question
User Questions and Answers
---

Hi just want ask I take blood pressure pill for hypertension it wouldn't be ok for me to take Cebria is that correct. -Craig

Any time you take daily prescription medication, you should check with your doctor. He or she will know whether or not a supplement will be safe for you.- Rob
Was this question helpful to you?
1 out of 2 people found this question helpful.
ASK A NEW QUESTION