Cellucor C4 Extreme REAL Review
By:
Rob Miller
Fact Checked On: 5-31-2018
Check out my written Cellucor C4 Extreme review here: https://www.supplementcritique.com/cellucor-c4-extreme-review/
Video Transcription
Hey guys.

Rob here again with supplementcritique.com.

And in today's review, we're gonna be talking about cellucor c4 extreme.

This is a pre-workout supplement, its powder based, that you use about 30 to 45 minutes prior to your workout.

It's supposed to give you massive pumps and get you ready for the gym.

I'm gonna talk a little bit about the product first, but if you want to jump ahead to my results, just go ahead and click on the link just below in the video here, and that'll take it my website supplementcritique.com.

And I tell you a little bit more about my personal results with the c4 extreme.

C4 extreme made by a company called cellucor.

Anybody that's been in the bodybuilding arena for the last couple of years, has probably heard of them, they make a wide range of different products.

And this is one of their latest ones, as far as pre-workouts.

C4, as you can tell, is something that they use in explosives, right, that's the kind of the whole name or at least where it came from.

C4 is an explosive material that the military uses to blow doors and, you know, just generally blow shit up.

So they pretty much took that off, as far as the name is concerned, and use that in their product to make it appear as though you're going to get explosive workouts.

So they use a lot of different ingredients in this.

I'm just going to touch on a couple of the main ones, as far as the energy blend, it says that there's vitamin c, caffeine, which is about 135 milligrams, which is really not that much just about a cup of coffee or so, and also contains mucuna pruriens, and creatine.

So basically, what it's supposed to do, is give you a big burst of energy right, right after you take it, and allow you to work out for just a little bit longer.

I got a chance to try Cellucor C4 out, I have the fruit point one flavor.

They have like three or four different other flavors.

This one was the only one that I've ever tried, and I gotta say it's actually a pretty good product.

Not the best that I've ever used, but it's definitely something that, I could feelCellucor C4 kick in within probably about 45 minutes to an hour, I wouldn't say 30 minutes.

But I guess, if you take it on an empty stomach, you might get results a little bit faster.

I started off with just one scoop, the recommendation is one scoop, but if you have a high tolerance for any kind of stimulants or caffeine, you could definitely go a little bit higher.

But I would definitely start off with the lowest possible dosage of Cellucor C4, so you can ascertain your own results first, rather than risk getting any kind of like weird side effects from it.

Anyway, that's pretty much all I have.

You can find this in a lot of different places, they sell it in GNC, they sell it online, bodybuilding.com has deals on it all the time.

You can go to their official website and get it on there, they always have promotions coming out.

But if you're definitely looking for a good, solid, pre-workout formula, I see no reason not to recommend cellucor c4 extreme.

Anyway, that's all I pretty much have.

If you have any questions, you can just leave them in the comment section below here or you could shoot me an email at info@supplementcritique.com, and I'll try and get back to you as soon as I can. Alright, guys, I'll see you soon.

Take care.
Top 3 Pre WorkoutAffiliate Disclosure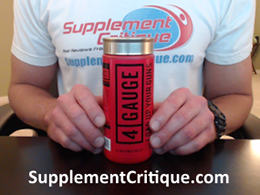 4 Gauge is a brand new pre workout that kicks in FAST and will rev up your workouts.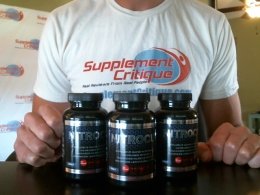 Nitrocut is a VERY effective pre workout supplement for a variety of reasons, see why here.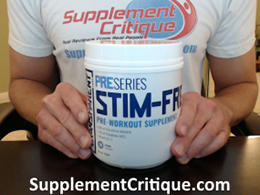 If you're looking for a stim-free pre workout, add Transparent stim-free to your list!
Ask A Question
User Questions and Answers
No Questions Have Been Answered For This Article.