Black Ant Pills REAL Review
By:
Rob Miller
Fact Checked On: 5-19-2018
I've personally used Black Ant Pills on several occasions. Find out how this enhancer works, where you can buy it wholesale, what's the strongest version, and how long they last in this review.
If you prefer to read my written Black Ant Pills review, click here.
Video Transcription
Hey guys.

Rob here again with supplementcritique.com.

In today's review we're going to be talking about black ant pills.

I'm gonna talk a little bit about the product first but if you'd like to go ahead and skip ahead to my results you could just click on the link in the description box below.

It'll take you to my website supplementcritique.com and you can scroll down to my results and read all about it.

Anyway, black ant pills are a supposed all-natural herbal remedy that makes a lot of claims.

Not only do they insist that they have a lasting effect on hormonal levels but they actually help improve the immune system, increase libido and improve the erection for men. As one may imagine the primary ingredient in this product is, you guessed it, black ants.

It's literally crushed up black ants, and out of the 400 known species of ants that have been studied in China, black ants are literally the only species that the China Ministry of Public Health has approved as a dietary supplement.

And the rationale behind this is that ants can actually lift up to four times their own weight and pull 1,700 times their own weight, which actually makes them one of the strongest living creatures on earth.

Black ants also contain 8 to 13 times more protein than milk, chicken, duck, beef, mutton, and fish, and are actually extremely rich in nutrients.

So with all these benefits of ants it's pretty clear that maybe they're onto something.

One of the biggest issues that I have with black ant is actually a lack of info on it.

Everything that I've come across is in Chinese, and as you could see here on the label, you can't understand a word that it says.

There's a few other review sites out there that have done some research on it but there's literally dozens of different brands of pills that go by the name black ant.

You have black ant king you have BMSW and you have a few others which I can't remember exactly the names in the top of my head right now.

But anyway, black ant, the name black ant, is common and there's probably about half a dozen other supplements that use that same name.

One thing that I definitely noticed in my research that was very common with black ant pills is the fact that nearly every single supplement called black aunt has been recalled by the FDA. And it turns out that Chinese counterfeiters figured out a clever way to inject sildenafil, which is the active ingredient in viagra, into the supposed all-natural supplement.

I put a few links to these recalls in the description box below.

But basically what they were doing is using counterfeit viagra in place of real black ant.

It wasn't a shock to see this when I looked at some of the reviews guys were leaving on the site.

A lot of guys are ranting and raving about how great it was but then I noticed that a couple of them were complaining about headaches and other side effects that are pretty common with drugs like viagra.

I decided to try it out myself and I could definitely confirm, definitely, that it contains the same drug as viagra or at least something similar to it.

I'm not gonna lie the effects are pretty damn awesome.

You will definitely get a massive boner with this stuff.

And it worked for me for probably something like 12 hours from what I can remember.

As far as where to buy though, I'm afraid you may be a bit out of luck here in the United States.

I haven't seen it for sale in probably close to a year and what this whole recall thing I highly doubt wouldn't get, you're actually gonna see it return.

If you guys have left comments on my site saying that you can buy it on the street over in like the Philippines or Taiwan or something like that.

But clearly, that's not very convenient for us.

If I do see a pop back up on the radar I'll definitely be sure to put a link on my site supplementcritique.com.

So you might want to check on there every once in a while to see if it's back on the market.

But anyway, that's pretty much all I have for black ant pills.

If you have any questions you can leave them in the comment section below or shoot me an email at contact@supplementcritique.com and I'll try to get back to you soon as I can.

And I'll be back soon with another review.

Take care guys.
Top 3 Male EnhancementAffiliate Disclosure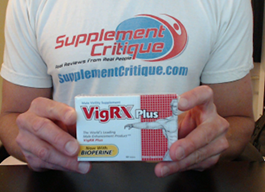 Out of the 100+ male enhancement products Ive tried, Vigrx Plus was the best.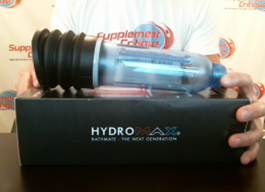 The Bathmate is a proven water-based vacuum pump that can help dramatically increase your size.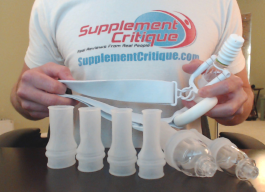 Phallosan Forte is a GREAT option for those looking to grow both length AND girth, permanently.
Honorable Mention/Inexpensive Alternative:Magnum Rings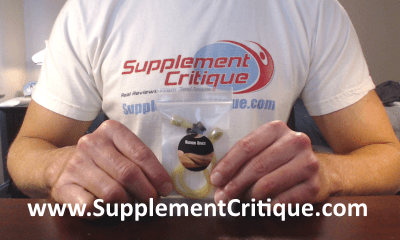 Magnum Rings are a VERY affordable option to getting both girth and length gains, at a fraction of the price of the Bathmate or Phallosan Forte.
Click Here to see our full Magnum Rings review.
Ask A Question
User Questions and Answers