Cheers (Formerly Thrive) Hangover Cure Supplement Review
By:
Rob Miller
Fact Checked On: 4-7-2020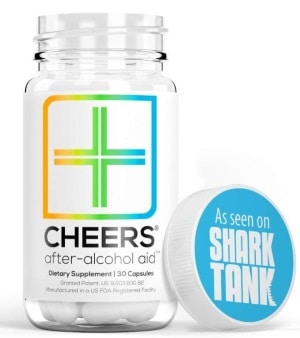 What Is Cheers Hangover Cure Supplement?
Hangovers need no introduction.

If you get them bad, you know how it feels like to wake up feeling nauseous, having a pounding headache with no energy.
Thankfully, there's a new category of supplement on the market designed specifically to alleviate the symptoms of a hangover.
Hangover supplements are massively gaining popularity recently as people are realizing that there is a solution out there.
No longer will you have to wake up with a pounding head and rush to close the blinds so that you can hide under the covers and Google hangover remedies.
Related Article:Top 4 Hangover Pills for 2019
Cheers (formerly called Thrive) is one of the leading brands on the market today.
But can it compete with the best on the market?
At supplement critique, we have been testing these new hangover products to find out which one is really the best.
As the hangover supplement market is exploding, we thought it's the right time to really break down exactly how effective these pills are.
With that in mind, our review of Cheers hangover pills is based around company reputation, price point, safety and most importantly their formula.
About Cheers Hangover Cure Supplement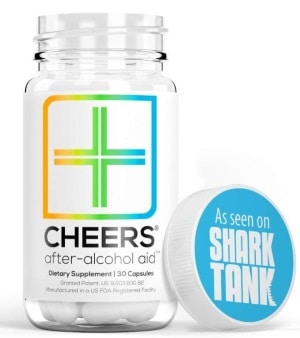 The company name may ring a bell.

That's because you've probably seen it on shark tank!
Thats right, in their early days, Cheers health tried to secure investment for their product.
They had a good pitch but didn't secure investment.
Either way, they've gone on to achieve great things and are currently one of the main hangover pill brands.
So how does cheers hangover cure work?
Hangover pills in general work by increasing alcohol breakdown and supporting your liver in its ability to detoxify alcohols harmful by-products.
Most of the symptoms of a hangover can be attributed to dehydration and "oxidative" or "free radical" damage.
Now we all know that drinking plenty of water throughout the night and before bed when drinking is essential.

But it's only half the battle.
To protect against free radical damage, you'll need antioxidants to neutralize them before they exert their negative effects.
Most hangover supplements use natural antioxidant ingredients such as vitamins, amino acids and herbal extracts to achieve this.
So lets break down exactly what's in Cheers next to see whether it can compete with the top products on the market.
Cheers Hangover Cure Supplement Ingredients
For starters, let's take a quick look at the ingredients label: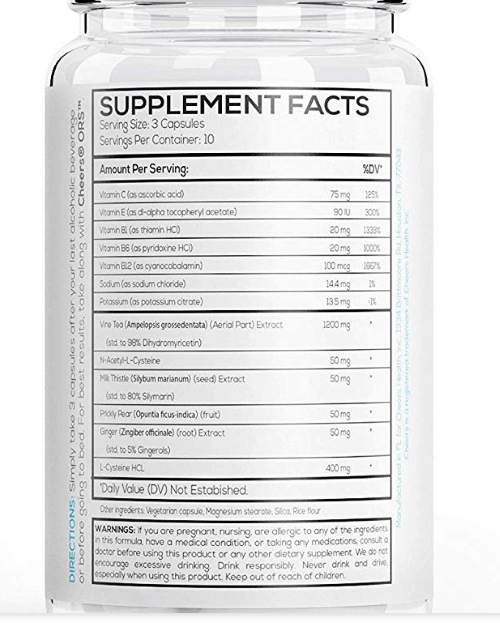 One of the key ingredients in hangover supplements is Dihydromyricetin (DHM).
Why you ask?
Well, it's recently been shown in studies to increase the rate at which alcohol is broken down by your liver.
That's really important because as alcohol builds up in your system, so does its toxic by-products.
So clearing alcohol and its toxins from your body is absolutely key to reducing your hangover the next day.
We were happy to see cheers included this ingredient at high doses.
Other key ingredients included:
Ginger – We are always happy to see ginger In a hangover supplement as it works well to reduce symptoms of nausea. Ginger is also well known to help cure a hangover naturally. (Ref: 1)
B – Vitamins – Essential to restore liver enzymes and improve your livers detoxifying ability, helping to aid hangovers. (Ref: 2)
N acetyl cysteine (NAC) – This is the precursor to glutathione which is known to be a super powerful antioxidant.
Milk thistle – used traditionally to help with symptoms of indigestion and also very useful at increasing alcohol breakdown.
Whats missing in Cheers health ingredients?
Unfortunately, Cheers miss out a few key ingredients that we like to see in hangover pills.
Turmeric – a powerful anti-oxidant and anti-inflammatory which is commonly used to ease aches and pains.

Hangover headaches are probably one of the worst so its always good to have an anti-inflammatory on board
Taurine – you may be familiar with seeing this product in energy drinks.

Thats because Its a natural energy booster to help keep your mind firing on all cylinders.
Theanine – Found almost exclusively in green tea, this ingredient is great in hangover supplements as it combats the anxiety or "hangxiety" associated with drinking.
Overall, Cheers has done well with its formula but its a shame some important ingredients were left out.
How do you take Cheers?
The manufacturers suggest taking 2 to 4 pills at the end of the night.
This is pretty standard when it comes to hangover supplements as most of the negative effects of alcohol start to occur after you've stopped drinking.
That's why its key to take these supplements straight after your last drink so they carry out their actions before the damage is done.
Does it have any side effects?
Cheers does not use any stimulants or medicines.

Also, their ingredients are all natural and there's no proprietary blend.
In summary, it's a safe supplement.
However it's important to note that everyone is different and can react to ingredients if they have certain allergies.
If you do experience any side effects, its best to stop taking it and consult your physician.
Anything else to consider?
Hangover supplements only work if drinking in moderation.

If you have 10 shots and 5 beers its always going to hurt in the morning regardless of what you do.
Also, it's important to drink plenty of fluid throughout the night to make sure you keep hydrated.
Conclusion
Cheers hangover cure pills are pretty decent.

But we don't think they are the best.
So far, the best one we've ever used is AfterDrink.
With that said, we haven't tested too many of these hangover pills to begin with, so our knowledge on the subject is limited.
Cheers hangover cure supplement loses a few points due to their omission of a fey important ingredients including theanine, taurine and turmeric.
They are one of the market leaders and for good reason.

It has a clean formula with most (but not all) of the ingredients required to make a hangover supplement effective.
I do not think that you could go wrong with Cheers and it just might be your very best friend and savior on any given Saturday or Sunday morning after a long night out with your friends or significant other.
Of course, you should never rely solely on a hangover cure and you should try your best to take cautions the night before such as pacing yourself and drinking as much water as you possibly can get your hands on, but everybody has had those days.
Have You Used Cheers?

Leave Your Review Below!
Top 3 Hangover RemediesAffiliate Disclosure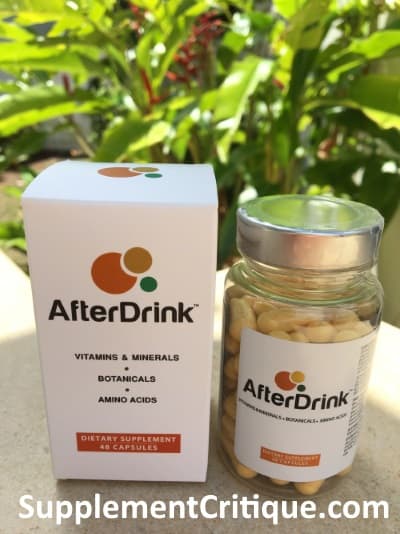 AfterDrink is the best supplement I've ever used to alleviate hangovers. But does it really work for everyone?

Read our comprehensive AfterDrink review to find out.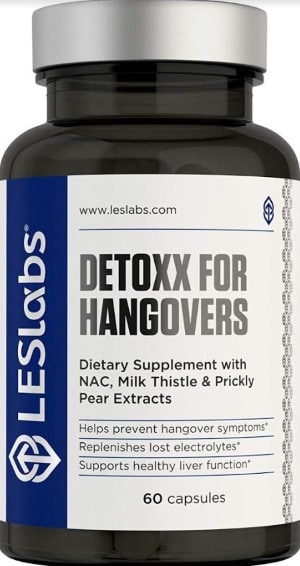 Detoxx from Leslabs is one of the first hangover supplements to come on the market.

Learn more about this hangover remedy here.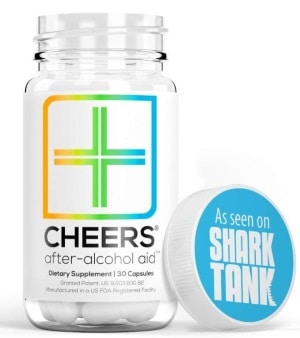 Cheers claims to help alleviate the effects of hangovers, but does it really work?

Read our full Cheers hangover cure review to find out!
Ask A Question
User Questions and Answers
No Questions Have Been Answered For This Article.