Cianix Review
By:
Rob Miller
Fact Checked On: 5-28-2018
Thinking about trying Cianix? I've personally tested it. Watch my video review here and learn more about the ingredients, side effects, where to buy, and more.
If you would prefer to read out written Cianix review, click here.
Video Transcription
Hey guys.

Rob here again with supplementcritique.com.

And in today's today's review we're going to be talking about a product called Cianix.

This is a male enhancement supplement, I actually came across about six months ago and it's been on my list of supplements to try pretty much ever since then. So I decided to finally give it a go.

I wanna talk a little bit about the product first, but if you'd like to skip ahead to my review, just click on the link in the description box below.

It'll take it my website supplement critique calm where I go into all the nitty-gritty details about my personal experience with this particular supplement.

So anyways, Cianix is an all natural dietary supplement that promises to help you gain more energy and stamina, increased size, boost performance, and amplified pleasure.

It apparently does this through a proprietary blend of ingredients, that's pretty straightforward, and actually really common in many of the products I've tested in the past.

As you'll see here on the label Cianix contains ingredients like vitamins E and B 3, horny goat weed, Hawthorn berry, damiana leaf extract, Muira puama, ginkgo biloba, ginseng, Tribulus Terrestris, Catuaba bark extract, saw palmetto, inosine, l-arginine, oat straw, cayenne fruit, and soy isolate protein.

From what I can tell, and this comes from a lot of years of experience of testing supplements like this.

The primary ingredients seem to be l-arginine, horny goat weed, and Tribulus Terrestris.

I've used a lot of supplements that contain these particular ingredients, and really for me, it seems to be kind of hit or miss.

Sometimes a supplement can work, and sometimes it doesn't do shit.

My guess is, this really has to do a lot with the quality of the ingredients that they're pumping into the stuff, which when it comes to the supplement industry, you really never know what you're gonna get.

Doing research on this particular supplement, brought up a couple of interesting things.

For one, if you search for reviews, you're basically not going to find any.

There's a bunch of sites that have, you know, written reviews about the product, but from what I can tell, none of them actually tested it.

We've actually had a few reviews come in here to supplement critique, and all four of them pretty much rated it as one-star.

Basically all these guys said that it didn't do anything for them, and they were just really pissed off that they were charged the full price.

And I'm gonna talk a little bit, talk in a little bit about why that's the case.

The other thing I noticed was when I was doing a little bit of research. I came across this article, at first glance it kind of looks like the Fox News website.

And throughout the supposed article they talk about how Angelina Jolie was talking to dr. oz about Brad Pitt's ED, and that he specifically recommended that they try out Cianix.

Also, apparently the editor of this article, who goes by the name of Kate Jones, picked up a box of this stuff and she slipped it, her husband one of these pills under the guise that it was just a multivitamin. This whole article really is just complete and utter bullshit.

I'm not gonna go into detail about why here.

But if you click on the link below, that'll lead you to my review.

I basically dissect the entire thing and show you how it's basically a total scam.

So Anyways, as far as my personal results, I got a trial box of Cianix about two weeks ago, and I finally got a chance to test it out.

I've been using it for the last ten days or so, and I got to say I really haven't felt much, if anything, in regards to effects.

The directions on the label state that you should take one tablet daily, preferably with a meal.

So I basically took it every morning with breakfast, and like I said, I didn't really notice anything.

I didn't see any effect on libido or stamina, no increased energy, no effect on my workouts.

At first, I thought maybe it would take a few days to kick in, but it says right on the label here, fast-acting in Formula.

So to me fast acting means like one or two days not, you know, two weeks.

Like I've said, I've been taking this for ten days so, you know, I really haven't noticed anything.

So anyway, earlier in this video, I mentioned that guys that we're leaving reviews were really pissed off about getting billed a full price for the product and the reason why is because the only way that you can actually buy this stuff is through a free trial.

When you go to order Cianix on their official website, which I think is just cianix or cianix.com, you'll see right at the top something that says claim your 14-day trial.

A lot of guys perceive this to be a sample, but this is really not the case.

What it basically means is that you have 14 days to use the product, and if you feel like it's not working, you need to actually call them to cancel.

Because what happens is, if you don't do that, they will end up charging you the full price for the product, which I think is somewhere around like 96 or 97 dollars.

In addition to this, they're gonna end up sending you a box of Cianix every 30 days and charge your credit card the $97 every 30 days, unless you call it canceled.And I think maybe in some cases you can email them.

Most guys don't realize this, what ends up happening is, they'll log into their bank account, they'll check their credit card statement, and they'll just start seeing these charges, you know, coming in month after month.

I actually did call to cancel my trial about 10 days in, and I got to give them a little bit of credit, they didn't really give me a hard time.

They didn't give me, they didn't get me to try to keep the supplement.

They didn't offer me any discounts, they just canceled it.

And they issued me what's called an RMA number or a return merchandise authorization number.

Basically what that means is I have 30 days to send a product back to them, and if I don't, they'll end up charging me the full price for the product.

So my plan is to send that back later on today.

So that's pretty much all I have for Cianix.

If you have any questions, you can leave them in the comment section below or you can send me an email to contact@supplementcritique.com, and I'll try to get back to you within 24 hours or so.

So thanks for watching, and I'll be back soon with another review.
Top 3 Male EnhancementAffiliate Disclosure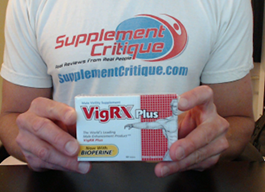 Out of the 100+ male enhancement products Ive tried, Vigrx Plus was the best.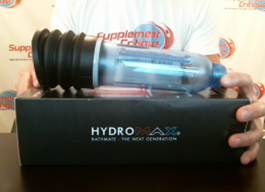 The Bathmate is a proven water-based vacuum pump that can help dramatically increase your size.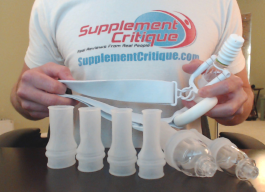 Phallosan Forte is a GREAT option for those looking to grow both length AND girth, permanently.
Honorable Mention/Inexpensive Alternative:Magnum Rings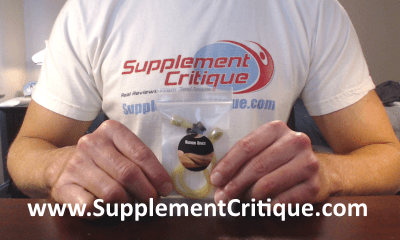 Magnum Rings are a VERY affordable option to getting both girth and length gains, at a fraction of the price of the Bathmate or Phallosan Forte.
Click Here to see our full Magnum Rings review.
Ask A Question
User Questions and Answers
No Questions Have Been Answered For This Article.