Con-Cret Creatine Review
By:
Rob Miller
Fact Checked On: 4-27-2013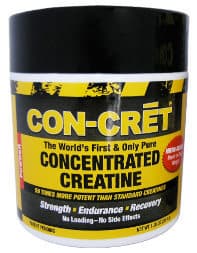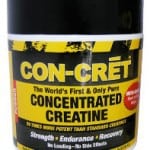 Right off the bat Con-Cret creatine supplement stood out to us.

Billed as the world's first and only pure concentrated creatine, it promises to be 59% more soluble and to require only ¼ teaspoon per 100 lbs of body weight.

It also promises to be free of side effects and to work without the need for loading.

To say the least, we were intrigued, so we decided to take a look and see if this product could possibly live up to the hype and claims surrounding it.
How Does Con-Cret Work?
Con-Cret is designed to work alongside a great diet and lifestyle.

The company works hard to explain the science of microdosing and how the product works.

The product purports to boost stamina, strength, endurance, and recovery, all while being taken in incredibly small doses.

It is easy to follow the ingredient listing, as 100% concentrated creatine hydrochloride is the ONLY ingredient in this product.

There are no additives, no flavors, and no fillers.

It can be easily mixed with water or juice and does have a tart taste due to its pH alignment with your digestive system.
The company website is packed with research and information to help ensure that users understand how the product works and why it is so effective.

The site offers a simple redirect for users looking to purchase Con-Cret, which costs only $35 per container and comes in raw or blue raspberry flavor.
User Reviews
As for user reviews, there are plenty.People are quick to say that the product offers "increased muscle mass and definition" as well as that if offers great results "without side effects and bloat".

The product has testimonials from some very well reputed strongmen and fitness experts as well as traditional builders of all experience levels.

The one thing that is consistent among the reviews, however, is a firm belief that this is the best creatine supplement on the market today.
"I used Con-Cret for about 2 weeks, and I can honestly say that it was one of the more effective creatine supplements I have ever tried. While the taste was horrible, there was nothing that a little oj couldn't handle. I recommend it to anyone looking to add creatine to their dietary supplementation."
Phil, Florida
Recommendation
Recommending a product like Con-Cret is a no brainer.

The product is incredibly well researched and well designed and was created to offer maximum benefit with minimal side effects and risk.

This is the very picture of what mass builders should be looking for in a supplement and user reviews indicate that the product lives up to all of its claims.

In short, we certainly recommend Con-Cret for users looking to maximize their workout without taking massive creatine doses or needing to focus on loading.
Leave your review of Con-Cret creatine below.
Top 3 CreatineAffiliate Disclosure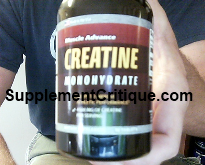 Muscle Advance creatine is probably the most effective creatine product we have come across.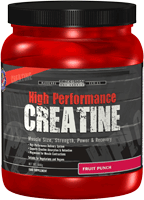 Body Fortress high performance creatine is another highly rated creatine supplement used by many of our users.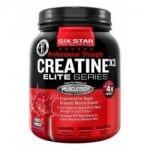 Creatine X3 is often taken as a post workout creatine that helps repair broken muscle tissue.
Ask A Question
User Questions and Answers
No Questions Have Been Answered For This Article.