Cosamin DS Review – Joint Pain Relief?
By:
Rob Miller
Fact Checked On: 4-5-2018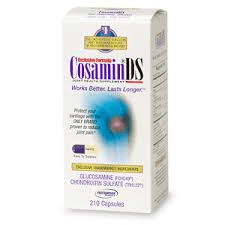 Joint pain. It seems like once you hit a certain age, it's almost inevitable. Maybe arthritis runs in your family. Maybe you've been an athlete all your life and now you're paying the price with stiff, grinding, aching joints. Whatever the reason, joint pain interferes with you living your best life, so if there's a simple way to help alleviate and prevent it, you want in.
There are lots of joint pain supplements available without a prescription. Some work. Some don't. Cosamin DS is made by Nutramax Labs, and it makes some pretty impressive claims:
It contains the full clinical strength of active ingredients.

It's been shown in laboratory tests to protect cartilage from breaking down.

Cosamin DS is the only brand that's been clinically proven to reduce joint pain.
Our interest is definitely piqued so we looked deeper into the product.
What Causes Joint Pain?
The Cosamin DS website provides a good deal of information about why joint pain occurs.

Basically, it's a loss of cartilage that causes the problem. Cartilage is like the cushion between the bones at your joints. As your bones move across each other, it's cartilage that makes the movement smooth, flexible, and pain-free. If you don't have enough cartilage softening the blow, you get joint pain. Cartilage breaks down for a number of reasons that include age, weight, injury, and genetics. Your body produces cartilage from a group of specialized cells. If you can get these cells to produce more cartilage, then you can head of joint pain at the source.
Cosamin DS Ingredients and How They Work
The two main ingredients in Cosamin DS are the two most highly recommended by doctors:
Glucosamine Hydrochloride stimulates cells to produce more cartilage. Younger, healthier cells with proper nutrition and environment produce enough, but as you age, the environment becomes less ideal. Glucosamine Hydrochloride helps get things going again.
Chondroitin Sulfate on the other hand, prevents cartilage from breaking down by interfering with the enzymes that cause it to happen. Chondroitin Sulfate has been shown in clinical studies to slow the deterioration of cartilage as well as to reduce joint pain in test subjects.
The recommended dose of Cosamin DS is 3 capsules daily for the first one to two months. Significant results should become noticeable in about a month. After the initial period, you can lower the dosage to 1 to 2 capsules a day for maintenance.
What People Are Saying About Cosamin DS
The Cosamin DS reviews we seen from customers are overwhelmingly favorable. One comment we see over and over again is that it works when other Glucosamine/Chondroitin supplements don't. Here are a few examples of what customers are saying:
"It has worked beyond my expectations."
"My knees no longer go snap, crackle, and pop when I get up from sitting."
"I am AMAZED that it really has made a difference… and I am a believer now."
Cosamin DS Pros and Cons
Advantages of Cosamin DS
It is the number one glucosamine/chondroitin supplement recommended by Orthopedic Specialists.
Almost all

Cosamin DS

reviews are very positive.
There are no known side effects.
You can lower the dosage for long term use.
It is widely available.
Disadvantages of Cosamin DS
It's more expensive than some other supplements.
Where to Buy
You can buy Cosamin DS at retail stores like CVS, Walgreens, Costco, and Sam's Club or through any of a number of online supplement stores. The 150 count bottle sells for anywhere from about $45 to $65, so look for your best deal. With initial stage dosing, the bottle should last about a month and a half. If you step down to 1 pill per day for maintenance, the bottle will last 5 months.
Conclusion
If your doctor has recommended a glucosamine/chondroitin supplement or if you've got joint pain you're trying to control, Cosamin DS looks like it might be the best one out there. The reviews are almost exclusively raves, and there are no reported side effects. The only potential drawback is the price, and once you get through the initial higher dose phase, even that problem goes away. After considering all the relevant factors, Cosamin DS comes with our highest recommendation.
Have You Used Cosamin DS? Leave Your Review Below!
Top 3 Joint HealthAffiliate Disclosure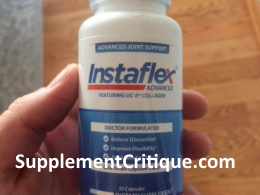 Instaflex Advanced is our #1 rated joint relief formula for a variety of reasons, learn why here.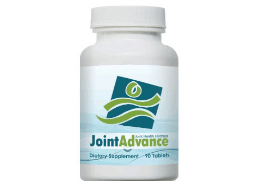 Joint Advance is an effective joint pain reliever, check out our review here.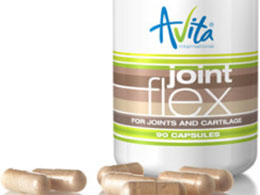 Joint Flex uses all natural ingredients to help you manage joint and muscle pain without drugs.
Ask A Question
User Questions and Answers
---

Does this product contain shellfish or shrimp -Carolyn

Yes, It contains shrimp.- Rob
Was this question helpful to you?

ASK A NEW QUESTION