Cute Nutrition Review
By:
Rob Miller
Fact Checked On: 6-6-2018
1. Cute Nutrition Fat Burner Overview
In our modern world, more people are now overweight than ever before.
In the US alone, over 30% of men and close to 40% of women ages 20 – 72 are considered obese.
There is a vast market for quick and easy weight loss solutions, and taking a pill to lose pounds is an attractive prospect for many.
The weight loss business can be big bucks, with more and more products are leaping onto the bandwagon promising everything under the sun.
Now there is an incredible amount of choice, it is understandably difficult to know which to choose.
Related Article: 11 BEST Female Fat Burners
One up and coming supplement that has got people talking is Cute Nutrition Fat Burner.
In our review, we are going to take a good look behind the label to work out whether this is one of the good ones, or a useless fad.
2. What is Cute Nutrition Fat Burner?
Cute Nutrition Fat Burner is a weight loss pill that is marketed towards women.
The packaging is very feminine, even including an image of a lipstick kiss stain on the bottle.
Cute Nutrition Fat Burner contains a formula made up of 100% natural ingredients that it claims accomplishes the following:
Boosts Metabolism
Crushes Cravings
No Side Effects
Cute Nutrition Fat Burner is produced as part of a larger range of supplements and protein shakes under the Cute Nutrition brand.
It is a UK based company that ships worldwide.
3. Does Cute Nutrition Fat Burner Work?
Cute Nutrition Fat Burner does have some ok reviews online, but there are a few ingredients we are not too sure about.
Something we were pleased to see is that Cute Nutrition Fat Burner is transparent about how much of each ingredient is used in it's formula.
This is at least better than many manufacturers that hide the ingredient concentrations behind a proprietary blend.
With this in mind, let's investigate their ingredients further to see if they can stand up to scrutiny.
4. Ingredients In Cute Nutrition Fat Burner
Guarana
Green tea
L-tyrosine
Chromium
L-carnitine
Ginger root
Siberian ginseng
Magnesium
Zinc
Here's a snapshot of the label: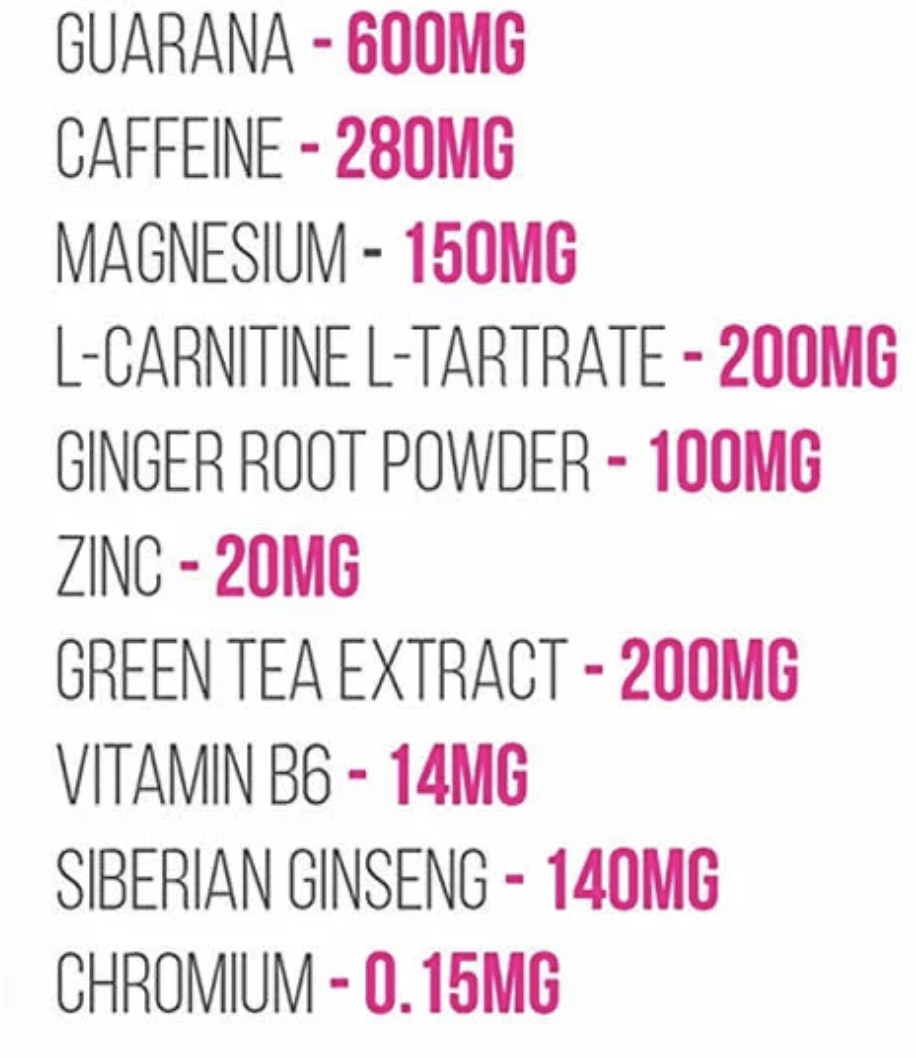 Guarana
Guarana is commonly found in sports supplements due to its energy boosting effects.
It contains double the amount of caffeine that is found in coffee, which unsurprisingly make it a very strong stimulant.
Sure, high quantities of caffeine can serve to elevate the metabolism and increase calorie burn, but this also comes at a price.
It can make your heart race and make you feel anxious and jittery.

As if that wasn't unpleasant enough, caffeine can also interfere with sleeping patterns and cause headaches.
We don't think this is a good choice of ingredient for a female specific fat burner.
Women are generally more sensitive to stimulants and there are other effective, less disruptive ingredients that could have been used instead.
Green Tea
This ingredient is more suitable for a womens supplement.
Green tea also contains caffeine, but in a much smaller amount, so you still get the metabolism boosting benefits, but without the nasty side effects of a high dose.
In fact, green tea contains less caffeine than a cup of the brown stuff.
But, green tea has more to offer than just a little caffeine.

It is also crammed full of antioxidants that accelerate fat loss.
The superstar of these antioxidants is called EGCG (epigallocatechin gallate).

It directs the body to break down and consume fat stores for fuel, helping your troublesome inches melt away.
L-Tyrosine
Tyrosine is one of a pack of 20 different amino acids that are vital to health. They are most well known for the essential role they play in the manufacture of proteins.
While there are some studies that have found weight loss benefits of l-tyrosine, we are not convinced this is a particularly active ingredient.
It is true that it can support the release of hormones such as norepinephrine, which encourages fat burning, but most of us consume the required amount of tyrosine from our diets anyway.
In our opinion, there is no reason for us to get excited about something we already get with three good meals a day.
Chromium
Chromium is a mineral which can encourage weight loss by raising the metabolism.
It also helps you to digest and make use of the nutrients in the food you eat, which is great for health and energy levels.
Chromium is also effective at regulating blood sugar levels and the way the body responds to insulin.

This helps to prevent cravings and potentially defend against diabetes.
For these reasons, we think chromium is a very useful ingredient in Cute Nutrition Fat Burner
L-Carnitine
L-carnitine is another amino acid that is necessary for the conversion of fats to an energy source.

We naturally manufacture it within our bodies, but also absorb some from our diets.
There is some evidence that l-carnitine can be a useful treatment for some illnesses relating to the heart and vascular system.
With that said, we are not sold on the claim that it is particularly beneficial for weight loss.

There is some thin research that shows positive weight loss results from the use of l-carnitine, but many more studies are required to be certain.
There are certainly other ingredients with solid scientific backing that could have been a better choice for this formula.
Ginger Root Powder
Ginger is a common addition to Asian cusine, but we are not too impressed to see it used in Cute Nutrition Fat Burner.
Whilst there is evidence that shows ginger can slightly elevate metabolism, this was in relation to a much larger dose that that found in Cute Nutrition.
On this basis it is unlikely that ginger is going to have any tangible effects.
Siberian Ginseng
Ginseng isn't used that often in weight loss supplements, so we were a little intrigued as to what benefits it could provide.
Apparently, ginseng is effective at suppressing the appetite and helping you to avoid cravings.
Furthermore, it is also supposed to increase calorie burn, encourage fat loss and manage blood sugar levels.
We are not sure how effective this ingredient will be overall, but it is unlikely to cause any problems.
Magnesium
Magnesium is a mineral which is present in most living things, as well as the ocean and soils.
Most of the magnesium in our bodies is in our muscles and skeleton, but some is also present in our bloodstream and tissues.
Magnesium is essential for the day to day function of our cells.

Without it we couldn't survive.
It supports the action of enzymes which carry out thousands of tasks that keep us alive and healthy.
There is some evidence that magnesium is useful for helping athletes improve their training intensity and helping older people improve energy levels.
Like other ingredients, magnesium can positively affect blood sugar levels, helping reduce sugar cravings.
If you have a healthy diet, which you should if you want to lose weight, you probably consume enough mangnesium anyway.
Therefore, we are not blown away by the use of this ingredient.
Zinc
Zinc is another mineral that is crucial for the health of our immune system, metabolic function, blood sugar regulation, digestive health and mood.
It helps with weight loss by suppressing the appetite and reducing calorie intake.
It has this effect by inhibiting the release of hormones that stimulate hunger.
Ghrelin and leptin are hormones which control hunger.

During clinical trials, zinc had hunger reducing effects by interacting with these hormones.
5. Cute Nutrition Fat Burner Dosage And Instructions
The directions for use are to take one or two capsules per day with water.
This didn't impress us too much as we would have liked a greater degree of certainty from the makers on how much to take each day.

Regardless of whether it's one capsule or two we still don't believe it would be sufficient to offer significant results.
The best fat burners for women require you to take them more frequently throughout the day.
6. Side Effects Of Cute Nutrition Fat Burner
Cute Nutrition Fat Burner is made up of entirely natural ingredients, but there are potential side effects.
They state on their website 'No Side Effects' which we believe is a little unlikely.
As we have seen, Cute Nutrition Fat Burner contains ingredients with very high quantities of stimulants, which is not only a less than perfect choice for women, it most certainly carries risk of side effects.
Caffeine is known to cause rapid or irregular heartbeat, insomnia, jitters, anxiety and headaches.
7. Where To Buy Cute Nutrition Fat Burner
Cute Nutrition Fat Burner can be purchased via their official website.
It is also available on Amazon and a variety of online and physical health stores.
We has a look online to see if it was stocked with Walmart or Walgreens but it doesn't appear to be available.
Cute Nutrition Fat Burners are priced at around $20 for a bottle of 60 capsules.This looks like a great deal BUT REMEMBER you are only getting half the amount of capsules when compared with other fat burners on the market.
8. User Reviews Of Cute Nutrition Fat Burner
We had a read of the reviews on Cute Nutritions' website, and it is no surprise to find that all of these are positively raving about this product.
This customer was apparently 'obsessed' with her results.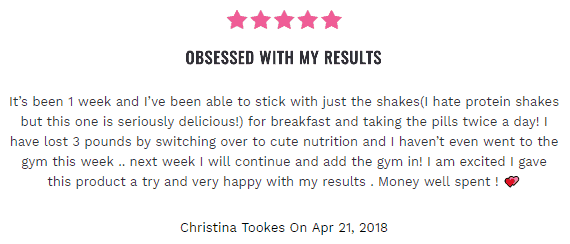 Whilst this user raved that these pills really worked..

9. Cute Nutrition Fat Burner Reviews on Amazon
Whilst many of the Amazon reviews positive we have to say that there wasn't much to go off.
At the time of writing we could only find 13 reviews in total which isn't really enough to get a good read on the supplement's effectiveness.
Some people did say they enjoyed the energy boost they received from this product.
Like this reviewer for example…

However we don't understand how a reviewer could leave a 5 star review after using the product for just four days. It's worth noting that sometimes manufacturers give away free bottles in exchange for a 5 star review.

We did also find one negative reviewer who was complaining about receiving a damaged product.
Of course, this isn't a truly negative representation of the product, rather an unhappy review of Amazon services.
10. Cute Nutrition Fat Burner Recommendation
Overall, we think Cute Nutrition Fat Burner will likely provide a small weight loss benefit if used correctly and alongside diet and exercise.
However, there definitely several ingredients that are ineffective, it was also a disappointment for us to see strong stimulants used in this product.
We are aware that there are many fat burners that use caffeine, but this doesn't change our opinion that guarana is just too intense for a women's supplement.
There are other womens fat burners out there (such as Lean Bean) that have higher quality ingredients and are effective without being loaded with caffeine.
Cute Nutrition Fat Burner does appear to be reasonably priced for a month supply, but we think there are better diet pills out there however that provide more bang for your buck.
Have You Used Cute Nutrition? Leave Your Review Below!
Top 3 Female Fat BurnersAffiliate Disclosure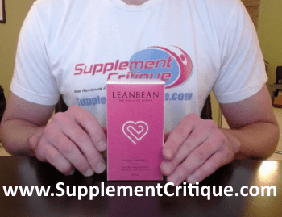 LeanBean Female Fat Burner is the BEST fat burner for women we've ever tested.

Read our review here.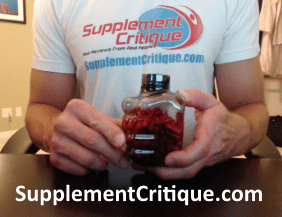 Instant Knockout is actually a new fat burning supplement I just came across, and got great results.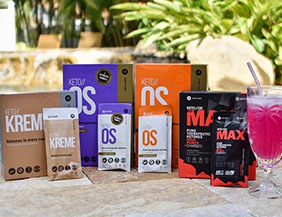 Biohacks your body into instant ketosis to burn fat instead of carbs.

Weight loss, energy, focus, anti-inflammatory, anti-aging.
Ask A Question
User Questions and Answers
No Questions Have Been Answered For This Article.