Decacor Review – Is It The Best Creatine?
By:
Rob Miller
Fact Checked On: 1-15-2015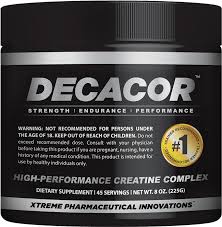 Decacor Overview
Creatine is one of the most well-studied sports performance supplements ever known, yet there's still a lot of confusion about what it does, what kind to use, and how to use it.

In a nutshell, creatine replenishes the stores of creatine phosphate in your muscle tissue.

Creatine phosphate then increases the amount of ATP, which is what gives your muscles that energy required for quick bursts of effort, like sprinting or strength training.

When you have more energy for more power and strength, you push more weight for longer during your workouts, which leads to bigger, better results.
But there are all different kinds of creatine supplements, so how do you know which one to take? Decacor is one choice that tries to eliminate that dilemma.

It includes 10 different kinds of creatine, making sure all the bases are covered. So is this a good idea?

Let's look more closely and find out.
Decacor Ingredients and How They Work
While creatine has been proven safe and effective, not all creatines are created equal.

Some are absorbed better and more quickly. Others may cause bloating.

The solution offered by Decacor is to combine 10 different kinds, including:
Creapure, made in Germany, and known to be a pure and effective form of creatine.
Creatine Ethyl Ester is creatine monohydrate (the most common form) with an ester attached to help with better absorption, leading to less water retention and bloat.
Creatine Anhydrous is creatine with the water content removed so it's more concentrated.
Creatine Alpha-Ketoglutarate is better able to be transported directly into the muscle tissue.
Tri-Creatine Malate is more bioavailable than other forms.
Creatine Citrate is combined with citric acid to improve athletic performance during intense exercise lasting between 2 and 50 minutes.
The recommended dose is one scoop of Decacor which is a total of 5g of the blended creatine.

This is a good level for maintenance, but you may wish to start with 2 scoops or more to complete a loading phase.
Decacor Pros and Cons
Advantages of Decacor
The Decacor reviews from customers who've used it are generally very positive.
One scoop is an easy serving.
You can start noticing gains in strength and size pretty quickly.
Disadvantages of Decacor
Some reviewers say it doesn't dissolve well and it tastes bad.
It's unclear whether or not the blend serves as much of an advantage.
Where to Buy
Decacoris available online through their official website and some other online retailers like Amazon.

The 45 serving tub sells for $35-$40, and if you buy it through the website, there's a 90 day money back guarantee and the opportunity for discount pricing.
Conclusion
Decacor positions itself as the best creatine choice out there.In the end, it's a decent product, but not much better than most other creatines you'll find.

Just like the others, some users experience bloating, so it's not clear that Decacor is really the best.
Have You Used Decacor?

Leave Your Review Below!
Top 3 CreatineAffiliate Disclosure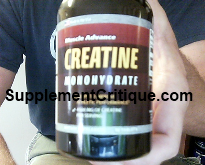 Muscle Advance creatine is probably the most effective creatine product we have come across.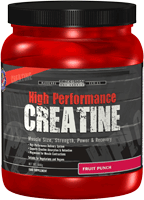 Body Fortress high performance creatine is another highly rated creatine supplement used by many of our users.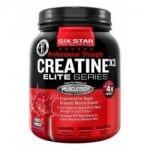 Creatine X3 is often taken as a post workout creatine that helps repair broken muscle tissue.
Ask A Question
User Questions and Answers
No Questions Have Been Answered For This Article.