EliteMax Keto Review
By:
Rob Miller
Fact Checked On: 3-20-2020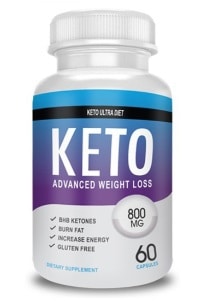 What is EliteMax Keto?
Made by a company of the same name, EliteMax Keto is a once daily dietary supplement that according to them may put your body into ketosis.
The claimed benefits of ketosis include increased fat burn, energy, and mood, and the manufacturer notes that their proprietary formula will do this.
This is not the only product to boast such potential results, but today we are here to discuss EliteMax Keto and see if it really puts its money where its mouth is and ponies up the good results it promises.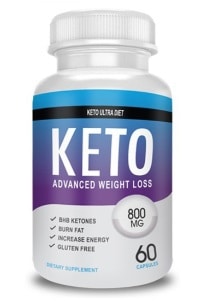 The EliteMax Keto website tells us that their product is a 'revolutionary break-through', but is it really?
And for that matter, can any supplement really put your body into a state of ketosis?
We examined the claims, and here's everything you need to know about these pills.
What is Ketosis And Does It Work?
The entire purpose of EliteMax Keto is to allow your body to fall into a state of ketosis.
According to WebMD, Ketosis is a metabolic process that occurs when the body doesn't have carbohydrates to burn for energy.
In this scenario, it then turns to body fat as it's primary source of energy.
This is desirable because as you likely already know, when all that is left to burn is fat, in theory it should happen fast and with more pronounced effects.
This is normally achieved through the use of dieting techniques like the Atkins and Paleo diets, two common diets that have been around for years.
So what exactly is a keto diet?
According to Healthline, the ketogenic diet (usually shortened to simply 'keto') is a "low-carb, high fat diet that offers many health benefits".
Those benefits include things like:
Where Does EliteMax Keto Come Into Play?
The whole premise of supplements like EliteMax Keto is that it may put your body into ketosis, without actually having to follow the traditional low-carb, high fat diet associated withe keto diet.
Essentially you would eat the things you normally would, and this supplement may put your body into ketosis.
But can a supplement really do that? Let's take a look at the formula to get a better idea of how it works.
A Look At The EliteMax Keto Ingredients
While the official website doesn't provide a complete list of the official ingredients, we found a number of independent 3rd party sites that listed the following:
Green Tea Extract
Hydrocitric Infusion
Garcinia Cambogia
Coffee extract
The exact amounts of each ingredient are kept secret, as well as other pertinent info.
The Science Behind These Ingredients
What's interesting to note is, none of these ingredients have shown any promise at helping put your body in a state of ketosis.
For example, the ingredient Green Tea extract has been shown to possibly achieve minor weight loss in a clinical study. (Source)
However, a search of it's keto-activating properties yielded no credible results.
The one ingredient that they do mention on the Elite Max Keto website is BHB, which is short for beta-hydroxybutyrate.
BHB is actually made in the body, but several Keto-based supplements have been putting it in to their formula in an effort to maximize the process.
According to Wikipedia, BHB may be "synthesized in the liver via the metabolism of fatty acids".
It's concentration is accentuated through the process of ketosis, and is often considered one of the 3 ketone bodies that are produced and burned in our cells. (Source)
According to several sources, BHB may provide benefits like increased natural energy, improved brain function.
It's even been studied for it's use in pediatric epilepsy.
Deceptive Marketing Used By EliteMax Keto And Others
I initially found out about EliteMax Keto while coming across one of those Shark Tank related ads you keep seeing pop up.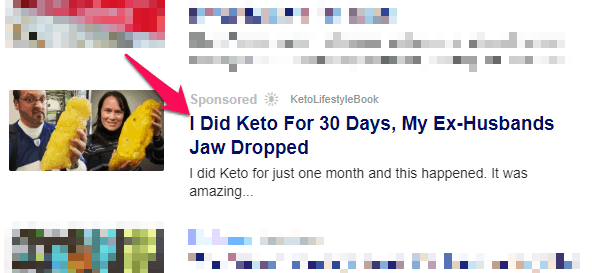 What's interesting to note is that the story in the headline is completely different from the page you ultimately end up on.
For example, looking at the ad above it says the following:
"I did Keto for 30 days, my ex-husbands jaw dropped".
Clicking on an ad like that, you would expect to read a story about how a woman ran a keto based diet for one month and lost a bunch of weight.
However, once you make your way through, the entire page talks about how EliteMax Keto was seen on Shark Tank.
They show some promising images, including apparent "before and after pictures" of several women who have apparently used it.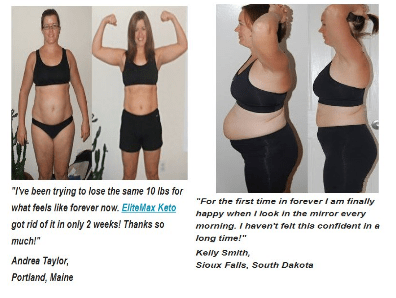 So was it really featured on Shark Tank?
No, not at all.
I've already outed this particular deception in several other articles, but I'll touch on the facts of the case here.
The first thing you'll note is that several other supplements have done this exact same deceptive move.
For example, in this particular case we see that EliteMax Keto was seen on Shark Tank.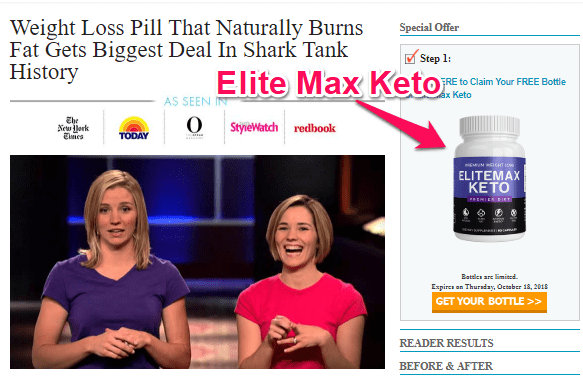 However, just last week I saw the exact same ad with the same headline, same sisters, promoting a completely different product called Evolution Lean Keto.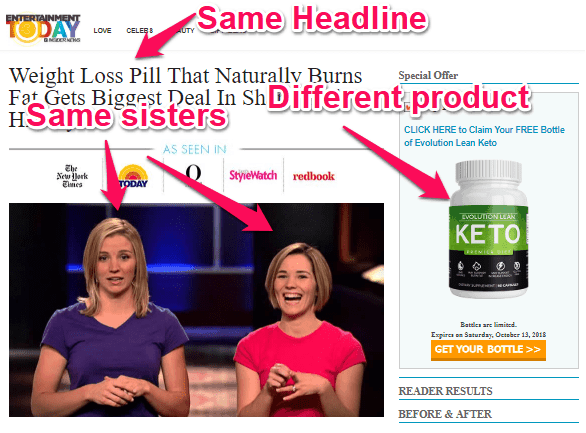 The two sisters listed above are actually not named Anna and Samantha Martin, and they're not even sisters.
Their names are actually Sarah Nuse and Megan Reilly, and they appeared on Shark Tank to pitch their product called Tippi Toes.
Tippi Toes is actually a dance school for young kids, and is not a supplement at all.
You can watch a snippet of the episode here:
[youtube https://www.youtube.com/watch?v=vzfwaXgyQq0]
Another thing you'll notice is that if you click on the get your bottle link, it redirects to a completely different product.
I just took a video of it so you can see what I'm talking about, see below:
This is just the tip of the iceberg, but it goes to show you that the entire story you are reading is completely misleading.
Where To Buy EliteMax Keto
According to the manufacturer, this particular supplement is exclusively sold on their official website.
Unlike several other supplements in this category, it's available to buy on a one-time basis.
The prices are listed as the following:
1 Bottle: $59.94
Buy 2 Get 1 Free: $33.00 per bottle
Buy 3 Get 2 Free: $29.60 per bottle
It's unclear whether or not they offer a free trial of their product.
If they do, I would suggest you use caution. Several consumers have reported deceptive billing practices with similar products, citing they were unaware they would be charged the full price for the pills.
Recommendation
There's scant evidence that keto supplements actually work just as effectively as a keto-based diet.
My wife has been using a supplement called Keto OS for a couple of years now, and she swears by it.
I, on the other hand, didn't seem to get much of a result from it.
There's a chance that EliteMax Keto may work, but that chance is very low.
The simple fact that they tried to claim they were seen on Shark Tank is enough to raise some serious red flags.
Additionally, several critical questions are unanswered on their official website:
"What are the ingredients?"
"Who makes it?"
"Where are the reviews?"
"How exactly does EliteMax keto work compared to other supplements?"
Without these questions being answered, I would steer clear of it for now until we can get some feedback coming in from real customers.
In the meantime, if you're looking for an effective way to lose weight, click here to email me.
I can provide you with a custom supplement plan that is both effective and can help you achieve the weight loss you've been looking for.
Have You Used EliteMax Keto? Leave Your Review Below!
Top 3 Fat BurnersAffiliate Disclosure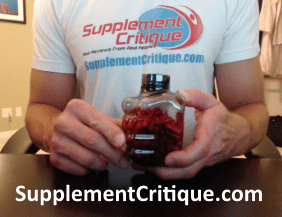 Instant Knockout is actually a new fat burning supplement I just came across, and got great results.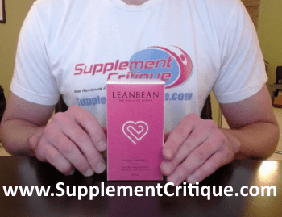 LeanBean Female Fat Burner is the BEST fat burner for women we\'ve ever tested.Read our review here.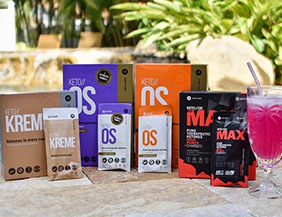 Biohacks your body into instant ketosis to burn fat instead of carbs.

Weight loss, energy, focus, anti-inflammatory, anti-aging.
Ask A Question
User Questions and Answers
No Questions Have Been Answered For This Article.