Ephedrasil Hardcore Review – Hot or Hype?
By:
Rob Miller
Fact Checked On: 4-26-2013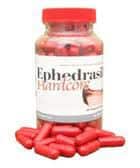 Ephedrasil Hardcore Overview
Most weight loss and fat burning supplements contain stimulants. They help suppress your appetite, they give you energy, and they even have some effectiveness when it comes to burning fat. Ephedrasil Hardcore goes even further to include actual mood enhancing ingredients. On it's website, it claims to be "The Most Controversial Weight Loss Phenomenon." Despite its name, Ephedrasil Hardcore contains no ephedra or ephedrine alkaloids. So just what is so controversial about this product?
Ephedrasil Hardcore Ingredients and How they Work
Ephedrasil Hardcore is advertised as having the best fat burning and mood enhancing ingredients on the market. Let's break it down. For fat burning, there aregreen tea and caffeine to increase thermogenic activity, and chromium to help insulin metabolize glucose more effectively. That's about it. The rest of the ingredients are stimulants and mood enhancers. And the list is long: Chocamine and Synephrine for energy, Vinpocetine for mental focus, St. John's Wort, 5-HTP, Valerian Root, Magnolia Bark, Passion Flower, Phenylalanine, Glucuronolactone, all for mood elevation. No wonder the number one reported effect of this supplement is the "natural high" it provides!
The recommended use is 1-3 capsules taken twice daily about 30 minutes before breakfast and lunch. That means a 120-count bottle should last anywhere between 20 days and 2 months depending on your dosage.
What People are Saying About Ephedrasil Hardcore
The website has plenty of glowing testimonials about the great weight loss results people have achieved with Ephedrasil Hardcore and how great it makes you feel. Here's one that pretty well sums up what they have to say: "I have lost the 25 lbs I gained and walk around jacked high off life and everything around me, I'm never hungry and always in a great mood".
But if you dig a little deeper and look at the weight loss forums, you'll find a somewhat different story. While there are a few positive reports, mainly centering on appetite suppression, most of the discussion is about Ephedrasil Hardcoreside effects – dizziness, headaches, even fatigue. By far the most common complaint is nausea, in some cases severe.
Ephedrasil Hardcore Pros and Cons
Advantages
It contains green tea and chromium for fat burning.
It suppresses appetite.
It doesn't contain ephedra or ephedrine alkaloids.
Disadvantages
A significant number of Ephedrasil Hardcore reviews point out that side effects, especially nausea can be severe.
There are several different mood enhancing ingredients that may cause negative effects when combined.
It does not appear to be backed up by a company that manufactures anything else.
There is no company name or address on the website. When you call the customer service number listed on the website, a recording says "Thank you for calling customer service", but doesn't mention a company name.
The 90-day guarantee applies to unopened bottles only, so you can't return it after you've tried and decided you don't like it.
It is expensive.
Where to Buy
Ephedrasil Hardcore is sold on its official website. The price is listed as $137 per bottle, but it is actually sold at a "discount" for $79. You can also find it on eBay and a few other online retailers for about the same price.
Conclusion
Ephedrasil Hardcoreis iffy at best. It is promoted as a weight loss supplement, but most of the buzz is about its mood enhancing claims. Many users report negative side effects. The website seems a little shady, and it doesn't appear to be backed by an actual company with a name or address. All of this before we even get to the ridiculous price. There are so many other supplements with the same fat burning ingredients that sell for much less than this one. Our recommendation – try one of those instead.
Have You You used Ephedrasil Hardcore? Leave Your Review Below!
Top 3 Fat BurnersAffiliate Disclosure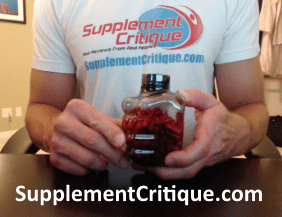 Instant Knockout is actually a new fat burning supplement I just came across, and got great results.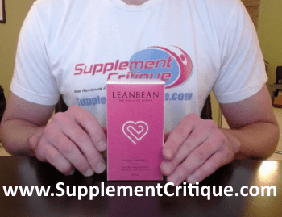 LeanBean Female Fat Burner is the BEST fat burner for women we\'ve ever tested.Read our review here.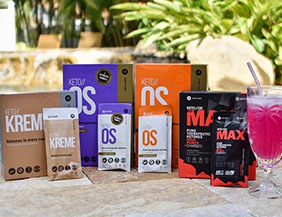 Biohacks your body into instant ketosis to burn fat instead of carbs.

Weight loss, energy, focus, anti-inflammatory, anti-aging.
Ask A Question
User Questions and Answers
---

Can i take ephedrasil with zyprexa (5 ) -Raja

When you take prescription medication, you should check with your doctor before taking any supplement, especially one that is known to cause so many side effects.- Rob
Was this question helpful to you?

ASK A NEW QUESTION