Erase Pro Review – Does It Work?
By:
Rob Miller
Fact Checked On: 7-26-2013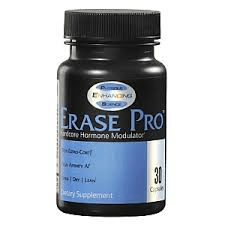 Erase Pro Overview
At this point, we probably don't need to tell you about all the benefits to bodybuilders and men of all stripes, of higher (within normal range) testosterone levels. Lean muscle becomes easier to build, fat becomes easier to lose, you get more energy, you recover more quickly from workouts, you feel better, and your libido gets a boost.
But one of the problems inherent with increasing testosterone is that it you also increase estrogen because testosterone converts to estrogen. Aromatase is the enzyme that makes this conversion happen, and now there are aromatase inhibitors to help prevent the process.
Erase Pro, made by PES, uses aromatase inhibitors and a few other ingredients to help decrease estrogen levels while increasing testosterone. So you get the benefits of testosterone without the drawbacks of additional estrogen. We've found several discussions on bodybuilding forums where guys attest to the effectiveness of Erase Pro, so we definitely wanted to take a closer look.
Erase Pro Ingredients and How They Work
There are three ingredients in Erase Pro:
Androsta-3,5-Diene-7,17-Dione is simply put an aromatase inhibitor. If aromatase isn't around, it cannot do its job of converting testosterone to estrogen. This has the simultaneous effect of keeping testosterone levels high and estrogen levels low.
Boerhaavia Diffusa Extract binds to estrogen so it cannot bind to an estrogen receptor site. If estrogen is not bound to a receptor site, it's rendered ineffective. It may also help regulate cortisol levels which can help your workout to be more productive and diuretic properties to help keep your physique lean and dry.
Euonymus Alatus Extract goes directly into cells and inhibits aromatase.
One of everybody's favorite things about Erase Pro is that you only need to take one pill a day. An 8 week cycle is recommended, followed by a 4 week rest period.
Erase Pro Pros and Cons
Advantages of Erase Pro
There are lots of positive discussions and Erase Pro reviews from guys who've used it and found success.
Disadvantages of Erase Pro
It's pretty pricey.
Lots of guys talk about how it made their joints hurt, presumably due to dryness. One reviewer suggesting supplementing with fish oil or cutting back to alternating days to relieve the discomfort.
It may cause testosterone related side effects, like acne and irritability.
No clinical studies are cited or mentioned.
Some reviewers alluded to the fact that Erase Pro made them retain water.
Where to Buy
You can get Erase Profrom GNC or online at the PES website or other supplement retailers. A 30-count bottle will last you a month (half of the recommended 8-week cycle) and sells for between $55.99 and $69.99.
Conclusion
Judging from the discussion boards, Erase Pro definitely has something to offer. We didn't see anyone say that they got "no results" which is so often the case with some of these supplements. With Erase Pro, most guys liked the results. Some didn't. If that makes you want to try it, we think you should.
Have You Used Erase Pro? Leave Your Review Below!
Top 3 Testosterone BoostersAffiliate Disclosure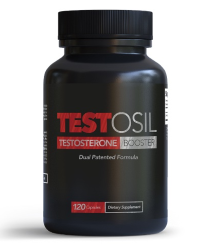 Testosil is the most effective testosterone boosting supplement on the market that I've tested.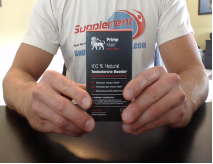 Prime Male is another very effective testosterone booster that uses clinically proven ingredients.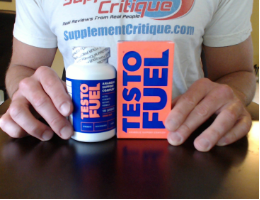 Testofuel is a VERY popular testosterone booster that contains ingredients to help older men.
Check Out My Top Choice For T Boosters - Testofuel

Click Here To Read My Review
Ask A Question
User Questions and Answers
---

What effect does erase pro pills have on a woman?? -angel

It's generally not recommended for women, and it may have an adverse effect on birth control, if you're using a hormonal method.- Rob
Was this question helpful to you?
1 out of 1 people found this question helpful.
ASK A NEW QUESTION
---

1 )can i take EP with high bloodpressure 2) can i take PE with ephedrine -Nestor

Whenever you take prescription medications, you need to check with your doctor before taking any supplement.- Rob
Was this question helpful to you?

ASK A NEW QUESTION