Erectite Review: 3 BIG Reasons Not To Use It
By:
Rob Miller
Fact Checked On: 6-28-2018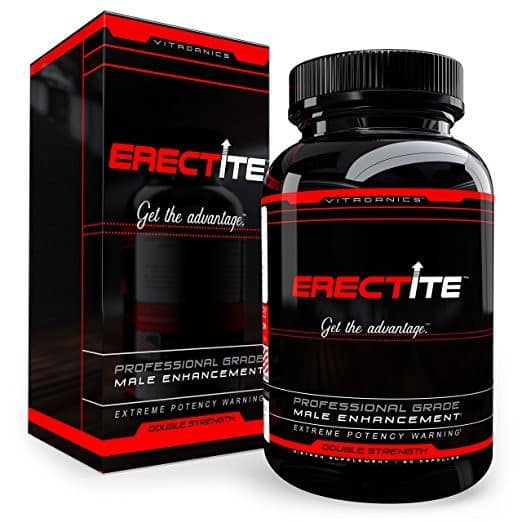 Erectite Overview
There are plenty of supplements on the market promising to help men with erectile and sexual dysfunction, and Erectite is one of those.

This supplement makes big promises including increased size, longevity, and libido.
As well as the sexual benefits, Erectite is also supposed to offer a natural way to build muscle, burn fat and boost energy.

The idea with Erectite is that it's an all-natural vitality booster for men.
Other specific claims the creators of Erectitle say this product will deliver include:
Restores vigor
Replaces low testosterone levels
Improves circulation and blood flow
Helps to eliminate belly fat
Can aid in the building of lean muscle
Improvement of both physical and mental performance
Instructions indicate men should take Erectite once a day before a meal, and only healthy adults should use it.
Each bottle comes with 60 pills, so approximately a two-month supply.
The Ingredients
Available information on Erectite is fairly limited, so the best way to determine how this product works is by evaluating the ingredients.
The primary ingredient is called Tribulus.

There is 40 mg per serving of Tribulus in Erectite.

Tribulus is a plant that is used to help with a variety of conditions including chest pain, infertility, an enlarged prostate, eczema and sexual disorders.

It's believed to increase the level of certain hormones, although there's no scientific or clinical evidence indicating it affects male hormones or testosterone.
Tribulus has long been used in both Indian Ayurveda Medicine and Traditional Chinese Medicine, and increasing libido is the primary use for in these practices.

Tribulus is included in many natural supplements claiming to increase testosterone levels.
The second main ingredient in Erectite is maca root. Maca root is a commonly used supplement that in traditional medicine is believed to improve sex drive and fertility.

There are also claims it can boost stamina and energy levels.

Maca does have nutritional benefits, and it includes key vitamins and minerals like Vitamin C, iron and potassium, among others.

It also provides healthy amounts of carbs and protein, as well as fiber.
Along with nutritional value, there have been a few studies, and they've seemed to show maca can improve sexual desire in both men and women, particularly when it's used over a period of at least six weeks.
Some studies indicate maca can improve sperm production and quality for men who want to boost fertility.

Maca has been associated with improvement in mood, and alleviation of symptoms of depression and anxiety as well.

Maca is sometimes used by athletes and bodybuilders to help improve their physical performance, but there isn't any research about how helpful it is for improving strength and muscle mass.
The third main ingredient in Erectite is saw palmetto. Saw palmetto is a plant-based ingredient that is often used to treat benign prostate gland enlargement.

Some researchers think saw palmetto could help testosterone levels and it has anti-inflammatory benefits.

Saw palmetto is believed to help stop the breakdown of testosterone in the body.
Some of the other ingredients in Erectite include things like caffeine, gingko, and guarana.

Many of the additional ingredients are energy and mood boosters.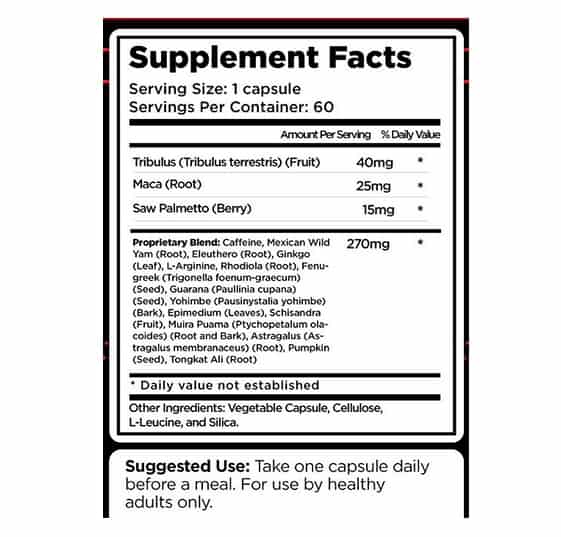 Side Effects
It is difficult to know whether or not there are any side effects of Erectite, because there is no available research on the product itself.

Users will have to rely on research of the individual ingredients, rather than the ingredients used in combination with one another.
All of the ingredients are believed to be relatively safe, and if there are any side effects, they're typically mild.

For example, mild side effects of Tribulus can include gastrointestinal symptoms like cramping or nausea, and trouble sleeping.
Where Do You Buy Erectite?
Currently, the only available place to buy Erectite appears to be on Amazon. The product is available from a company seller also called Erectite, and it's $25 for one bottle with 60 capsules.It isn't available for Amazon Prime at this time.

The company does say that they provide a 30-day money-back guarantee for people who aren't satisfied with the product.
There are currently no reviews for Erectite on the Amazon listing.
Is Erectite Worth It?
One of the biggest problems with Erectite, aside from the lack of user reviews is the fact that one of the main ingredients, Tribulus, probably isn't effective.

Health professionals and media outlets say that according to any of the studies done so far in humans, Tribulus doesn't appear to increase testosterone.

Some researchers have found that in animal studies that it may increase testosterone, but again, there is no clinical evidence of its effectiveness in humans.
While Tribulus may have nothing more than a placebo effect, the other two ingredients which are maca and saw palmetto might help boost energy levels, mood, and potentially libido as well.

Both maca and saw palmetto are supplements that can have other health-related benefits as well.

However, saw palmetto which is the other ingredient that is supposed to help testosterone, doesn't cause the user's body to create more of the hormone.

Instead, it just prevents the body from breaking down existing testosterone.

For someone with low testosterone levels, this might not help much.
Erectite may be a helpful mood and energy-boosting supplement, and it may have some effect mild effect on testosterone and libido, but it's not likely to help with some of the other claims the creators make such as building muscle and providing "permanent size gains."
Much like other nutritional and herbal supplements, Erectite could be useful to help with overall health and vitality, but many of the claims are unproven, and the FDA hasn't evaluated or approved these claims, or the use of these herbs in combination with one another.
Should You Try Erectite?
So the takeaway?

Erectite may help with energy, mood, and libido, but it's not likely to improve sexual stamina or overall performance.

It's also probably not going to help with muscle growth.

A person could get the same benefits from using only maca and saw palmetto on their own without this combination formula.

The effects stemming from the use of Erectite are also likely to be mild and gradual, so anyone seeking a quick-fix for sexual dysfunction isn't likely to get that with this product.
Have you tried Erectite?

Leave your review below.
Top 3 Male EnhancementAffiliate Disclosure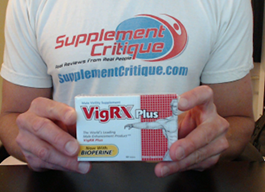 Out of the 100+ male enhancement products Ive tried, Vigrx Plus was the best.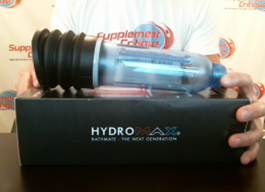 The Bathmate is a proven water-based vacuum pump that can help dramatically increase your size.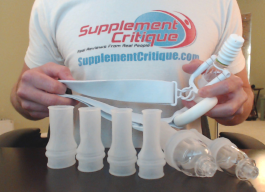 Phallosan Forte is a GREAT option for those looking to grow both length AND girth, permanently.
Honorable Mention/Inexpensive Alternative:Magnum Rings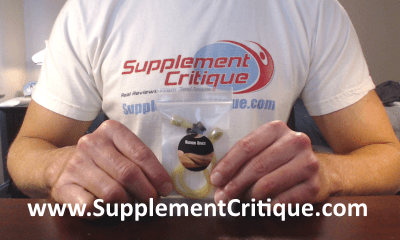 Magnum Rings are a VERY affordable option to getting both girth and length gains, at a fraction of the price of the Bathmate or Phallosan Forte.
Click Here to see our full Magnum Rings review.
Ask A Question
User Questions and Answers
No Questions Have Been Answered For This Article.