Expand Capsules Review – Are They Effective?
Rob Miller | May 10, 2013
---
Product Reviewed:
Expand Capsules
|
OUT OF 5 | Review by:
Rob Miller
Last Fact Checked On:
---
REVIEWS
QUESTIONS
COMMENTS
---
Home » Male Enhancement » Expand Capsules Review – Are They Effective?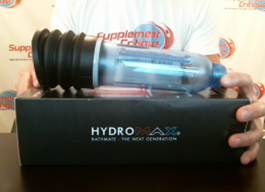 The Bathmate is a proven water-based vacuum pump that can help dramatically increase your size.
Expand Capsules Overview
Expand Capsules are a n herbal male enhancement supplement that promises to improve not only your performance but also your penis size.  The results, once achieved, are said to be permanent.  This is exciting if it's true.  Most performance enhancing supplements need to be taken for as long as you wish to maintain the desired effect.  But if you only have to take Expand Capsules until you get where you want to be, then we may really be on to something here.
Speaking of results, here's what you should expect when you take Expand Capsules:
Penis Growth of up to 28%
Increased Libido
Harder Erections
Greater Stamina
No More Premature Ejaculation
So let's take a look at the formula so we can make an informed assessment.
Expand Capsules Ingredients and How They Work
The Expand Capsules formula is proprietary, which in this case means that while the actual ingredients are revealed, the amounts of each are kept a secret.  The total dose per serving is 1700 mg.  Those 1700 mg are made up of:
Tribulus Terrestris and Avena Sativa both help increase the amount of testosterone available for use by your body.  Tribulus stimulates your body's production of testosterone while Avena Sativa freeing up testosterone that already is formed, but has been bound to SHBG)
Yohimbe Extract, L-Arginine, and Epimedium Sagittatum all improve and increase the flow of blood to the penis by increasing the amount of nitric oxide which opens up blood vessels and blocking alpha-2 receptors which would otherwise constrict them.
Niacin increases mucus secretions making stimulation more pleasurable and intense.
Zinc Oxide is necessary to facilitate the body's testosterone production.
Maca and Muira Puama are both ancient aphrodisiacs that work to increase sexual thoughts and desires.
Ginkgo Biloba increases sexual energy and stamina.
Saw Palmetto helps support a healthy prostate.
Expand Capsules is a daily supplement.  You should take 2 capsules per day, with or without a meal.  It's been reported that you may see some results right away.  Optimal results should take a few weeks.  The website explains that most men get their best results after somewhere between 4 and 8 weeks of use, and that if you continue to take Expand Capsules for 12 weeks, your results will become permanent.  Unfortunately, we don't see any reason to believe that this is true.

The ingredients in Expand Capsules are all effective only as long as they remain in your system.
Expand Capsules Pros and Cons
Advantages of Expand Capsules
They are relatively inexpensive.
There is a money back guarantee.
The ingredients are all natural.
Disadvantages of Expand Capsules
They contain Yohimbe which could have severe side effects, especially for those with heart conditions or diabetes and especially after long term use.
The claim of permanence is unsupported.
Where to Buy
You can buy Expand Capsulesonline through their official website and its affiliates.  A single bottle costs $39.99.  Discounts are available for larger purchases.  If you buy a 6 month supply, your per bottle cost is down to $29.  We have to wonder, though, why they would even sell a 6 month supply when results are supposed to be permanent after 12 weeks.
Conclusion
Expand Capsules contain most of the ingredients we look for in a male enhancement formula.  It's definitely got the bases covered here.  There are a couple of problems, though.  First of all, the formula is proprietary, so we don't know if these ingredients are present at effective levels.  Second of all, it's got Yohimbe which we don't like to recommend.  And lastly, the false promise of permanent results is a little off putting.  Expand Capsules is okay, but you can do better.
Have You Used Expand Capsules?  Leave Your Review Below!
Our #1 Choice For Male Enhancement – Vigrx Plus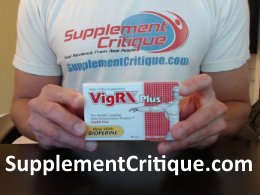 We have personally tested over 100 different male enhancement supplements, and Vigrx Plus stands out as the most effective in terms of results and customer reviews.  Not only is Vigrx Plus designed to help boost overall stamina and libido, but it's also the only product in its category to be clinically studied and PROVEN to work.
Click Here to read more about my specific results with Vigrx Plus
Want To REALLY Get Bigger?

Click Here To See Products That WORK!
Ask A Question
User Questions and Answers
No Questions Have Been Answered For This Article.