Extenze Drink Video Review
By:
Rob Miller
Fact Checked On: 4-7-2020
Male enhancement supplements can take on many forms whether it be a topical such as gel or cream, a pill capsule or tablet, a powder or even now, liquids.
It is no surprise that liquid based male enhancement supplements have become popular and now store shelves are slowly but surely becoming stocked with them alongside their capsule based counterparts.
Thinking about trying Extenze Drink? I've personally tested it.

Watch my video review here and learn more about the ingredients, side effects, where to buy, and more.
If you would prefer to read out written Extenze Drink review, click here.
Video Transcription
Hey guys.

Rob here again with supplementcritique.com.

And in today's review, we're gonna be talking about Extenze liquid drink.

You may have come across this shot a few times, they sell it all over the place in stores like Walmart, Walgreens, CVS, others, even gas stations carry it.

I'm gonna talk a little bit about the drink first, about what's in it, how it works, how much it costs, all that kind of stuff.

But if you'd like to skip ahead to my extenze liquid review, you can just click on the link in the description box, and it'll take you to my website supplementcritique.com, where I go into the nitty-gritty details of my little experiment with this particular supplement.

Anyway, I just want to start off this video with a little disclaimer, and that is that I am not a doctor.

You shouldn't construe any of this as medical advice.

I take the time to thoroughly research all the data that I present in my videos, and you can read the description box below.

I put a bunch of resources studies and references, which pretty much back up all the claims I make.

But again, this is all part of my own personal experiences with this particular product, so it's not meant to be advice.

Anyway, it's always a good idea to check with your doctor before taking any supplement.

This is actually especially true with Extenze liquid shot, and I'll get into that in a little bit.

Extenze liquid shot is basically the liquid version of their ever-so-popular Extenze pills, which have been sold in stores for probably like 20 or 25 years now.

It contains many of the same ingredients you'd find in the pill version, including extracts like Panax, ginseng, maca root, Rhodiola Rosea, as well as two key ingredients, that in my personal opinion make it work the best.

Those two ingredients in particular or Yohimbe and l-arginine.

I've talked about this combo of ingredients in the past but I'll give you a quick rundown on their use erectile disfunction, so you get a better idea of how exactly that works.

So l-arginine is an amino acid that we actually get from a lot of common foods that we eat, like red meat, fish, poultry, eggs and even dairy products.

It's not an essential amino acid, which basically, an essential amino acid is one that the body cannot make on its own, and therefore it has to get it from outside sources.

But it's actually considered somewhat essential because it's highly important for many functions and it is usually present in low quantities.

One of the biggest benefits is its ability to improve blood flow and circulation, and it does this through a process called vasodilation.

So once l-arginine is in the body, it's converted into nitric oxide, which in turn causes blood vessels to open wider, essentially.

As they get wider, more blood flows and with more blood flow comes, you guessed it, increase erection quality.

Now, Yohimbe, on the other hand, is actually a stimulant that's kind of like caffeine.

It basically stimulates your nervous system, and by stimulating the brain during sexual situations, it actually increases blood flow and signals to the penis.

So you have the Yohimbe increasing blood flow to the penis through its mechanism of action, and the l-arginine allowing for more blood flow to the penis during an erection.

This is what really makes this combo so effective, and I could definitely tell you from personal experience that it really does work.

Now, that the chemistry lesson is over, we're going to talk a little bit about my personal results with Extenze drink.

I picked up a 2-pack of this stuff when I was at Walgreens for like 9 or 10 bucks.

And it literally sat on top of my desk for about two months before I finally got a chance to try extenze liquid out.

And the only reason I remember that is cuz somebody asked me that I had told a few months back that I'd be trying it out soon, he sent me an email.

Anyway, the directions on the label state that you should drink one full bottle for an extreme boost.

I like to be a little on the conservative side and start off with like a low dose to assess my tolerance, I just drank about half the bottle.

The taste is not really that great, this particular bottle was big cherry.

As far as I'm aware, it's the only extenze drink flavor that they have at the moment.

I would say that I started to feel the effects probably within about 15 or 20 minutes.

It's kind of tough to describe, but if I had to lay it out for you, I would say it probably gives you, it gives you like a big burst of physical energy as well as like a tingle in your pants, if that makes any sense.

One thing is definitely for sure, if you are sexually aroused in any way, you'll definitely you walking around with a boner for a couple of hours unless you take care of it, so to speak.

Compared to the regular pills that I've been taking, the liquid shot seems to kick in a little bit quicker.

With the pills, it always seems like it takes about 30 to 45 minutes for it to kick in, and with this shot, it was probably more like 10 to 15 minutes, before you start seeing any kind of real effects.

I would definitely recommend that if you decide to try this out you start off with like a really low dose.

Maybe like a quarter of a bottle or even a, you know, a half about a bottle.

Yohimbe, the ingredient I was talking about before, has a tendency to kind of creep up on you if you take too much of it.

You might get a nice boner off of it, but it could also make you feel really sick at the same time, and that's happening with pretty much any product that I've used before that contains Yohimbe.

It's really just a matter of how much it contains, which unfortunately if you look at the label here, it doesn't tell you.

It's part of a proprietary blend, so they don't really tell you exactly how much Yohimbe is in it. I definitely still prefer the pills.

If you're short on cash and you just need something in the spur of the moment, you know, you have a date tonight or whatever it is.

If you just want to spend like eight or nine bucks to try something, you know, one time, one shot off, it might be worth your while.

You could pretty much find Extenze Liauid anywhere, I've seen it in Publix, I've seen it in gas stations, CVS, Walgreens, Walmart, almost anywhere that you could pretty much find it.

Anyway, that's pretty much all I have for the Extenze drink.

If you have any questions, you can leave them in the comment section below or you can send me an email at contact@supplementcritique.com, and I'll try to get back to you as soon as I can.

And thanks for watching, I'll be back soon with another review.

Take care.
Top 3 Male EnhancementAffiliate Disclosure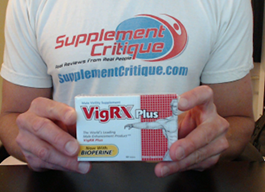 Out of the 100+ male enhancement products Ive tried, Vigrx Plus was the best.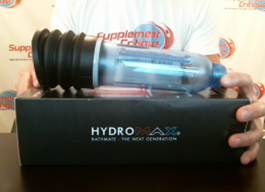 The Bathmate is a proven water-based vacuum pump that can help dramatically increase your size.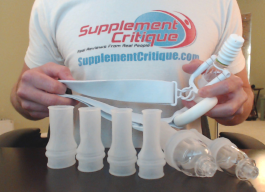 Phallosan Forte is a GREAT option for those looking to grow both length AND girth, permanently.
Honorable Mention/Inexpensive Alternative:Magnum Rings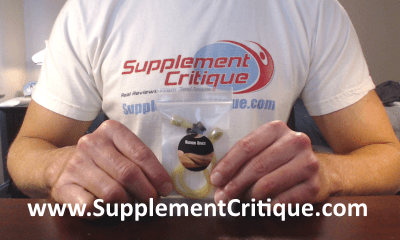 Magnum Rings are a VERY affordable option to getting both girth and length gains, at a fraction of the price of the Bathmate or Phallosan Forte.
Click Here to see our full Magnum Rings review.
Ask A Question
User Questions and Answers
No Questions Have Been Answered For This Article.