Alpha Monster Advanced Video Review
By:
Rob Miller
Fact Checked On: 5-28-2018
Thinking about trying Alpha Monster Advanced? I've personally tested it.

Watch my video review here and learn more about the ingredients, side effects, where to buy, and more.
If you would prefer to read out written Alpha Monster Advanced review, click here.
Video Transcription
Hey guys.

Rob here again with supplementcritique.com.

And a today's review we are going to be talking about alpha monster advanced.

As with all of my video reviews, I'm gonna talk a little bit about the product first, but if you'd like to skip ahead to my personal review, you can just click the link in the description box below. it'll take you to my website supplementcritique.com, where I go into all the nitty-gritty details with my experiment with this.

So anyway, alpha monster advanced is a supplement that's made by a company located in White Plains in New York.

I actually came across this while brought browsing through an adult-film site.

I saw this ad that said one simple trick to make a bigger cock that lasts for hours, so I clicked on it and ended up leading me to a page that talked about how alpha monster advanced is basically the herbal equivalent of viagra, and essentially gives you the endurance of a pornstar.

Literally, later on, that same day, my Facebook feed I saw an ad that apparently led to an article on CNN, stating that guys were combining apple cider vinegar with alpha monster, and losing a ton of weight.

So it got me thinking, is this an erectile dysfunction remedy or weight loss pill.

In either case, they're making a lot of claims.

So I decided to dig a little bit deeper to find out what's really going on with this particular supplement.

So according to the official website alpha monster advanced is supposed to increase natural testosterone production, which in turn, of course, increases muscle strength, stamina and your performance in the bedroom.

It does this through a proprietary blend of ingredients that includes horny goat weed, Tongkat Ali, saw palmetto extract, orchic substance, which is actually made for cattle testicles.

If you don't, believe me, you can click on the WebMD link that I put in the description box below, wild yam extract, [INAUDIBLE 01:56] root, nettle extract, boron, and calcium.

So I'm not gonna go into a detailed description of what each of these ingredients do.

But if you're interested just click on the written review below and I talked a lot about exactly how they're all supposed to work.

As far as where to buy, I checked with all the major retailers like GNC, Vitamin Shoppe, Walmart, Walgreens, all those guys, and none of them carry this.

The same goes for most of the online vendors like Amazon.

I did see a few guys selling alpha monster advanced on eBay, somewhere around the range of like 40 to 50 bucks for one bottle.

So really the only way that you can actually buy this outright is via their website, which is like one of the hardest things in the world to find.

You can search Google for probably, you know, 20, 30 minutes before you actually come across it.

You'll find a lot of websites that look like they're the actual official alpha monster advanced website, but when you click on them it's kind of like a review but not really a review.

It's just a bunch of jargon that's trying to get you to click on the ad, that eventually lead you to the site.

And in a lot of cases, it'll actually redirect to a completely different offer. So it just takes forever to find it.

But anyway, if you finally do make it to the official website, the only way you can actually order it is via a free trial.

What that basically means is that you'll pay I think like $5.99 for shipping, but if you don't call it a cancel within 14 days of ordering, they're actually gonna charge your credit card like almost $90. On top of that, they'll actually send you a bottle of this every 30 days and continually charge you 90 bucks every month until you call to cancel alpha monster advanced.A lot of guys don't realize this, and in some cases, several months will go by before they even bother checking the credit-card statement, and of course, once they do they'll see all these charges.

An a lot of cases it adds up, you know, to hundreds, and in some cases even a thousand dollars, so.

This is called what's called an auto rebill program.

I wrote a really detailed article on this, which I'll place in the description box below if you're interested.

As for my personal experience, I ordered a free trial bottle ofalpha monster advanced about two weeks ago, and just finished up testing it for about the last week or so, the directions on the Alpha months are labeled state that you should take two caplets, one to two times per day, but they don't really specify when you should take it.

I figured I would start off with two caplets in the morning on an empty stomach, and then like one caplet in the afternoon before lunch.

I gotta say I really didn't seem to notice any effects from it whatsoever, um.

I didn't feel any massive increase in libido or stamina.

There were no explosive muscle pumps, and I did not notice any weight loss whatsoever from it.

Probably about the only thing that I did notice fromalpha monster advanced was by about the end of the first week, I was actually having a really hard time falling asleep.

I would literally toss and turn for like an hour before drifting off, and I also noticed that I was getting like kind of these weird panic anxiety attacks from it.

I'm not quite sure if it was alpha monster advanced that caused this, but I wasn't thinking anything else at the same time, and it seemed to finally go away once I am once I finally stopped taking it a few days ago.

Anyway, that's pretty much all I have for alpha monster advanced.

For my personal experience it didn't really seem to do anything, but as with any supplement everyone's gonna have different results.

What doesn't work for me you may actually work for you, and vice versa.

If you have any questions about this particular supplement, you can leave them in the comment section below or send me an email to contact@supplementcritique.com, and I'll try to get back to you within about 24 hours or so.

Thanks for watching, and I'll be back soon with another review.

Take care.
Top 3 Male EnhancementAffiliate Disclosure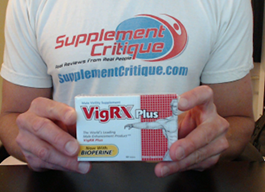 Out of the 100+ male enhancement products Ive tried, Vigrx Plus was the best.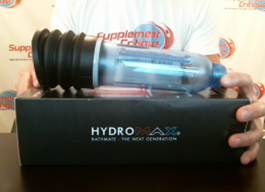 The Bathmate is a proven water-based vacuum pump that can help dramatically increase your size.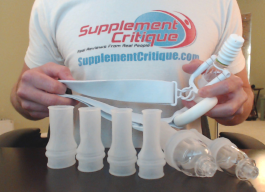 Phallosan Forte is a GREAT option for those looking to grow both length AND girth, permanently.
Honorable Mention/Inexpensive Alternative:Magnum Rings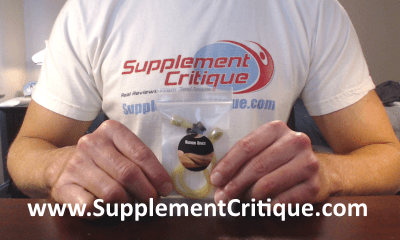 Magnum Rings are a VERY affordable option to getting both girth and length gains, at a fraction of the price of the Bathmate or Phallosan Forte.
Click Here to see our full Magnum Rings review.
Ask A Question
User Questions and Answers
No Questions Have Been Answered For This Article.