ForceX Muscle Supplement Review
By:
Rob Miller
Fact Checked On: 6-3-2013
ForceX Muscle Overview
For all you guys out there who want to watch the game with a beer in your hand and somehow expect to get lean, ripped and strong, listen up. It ain't gonna happen. But if you're ready to work, you can get there, and supplements can help. It's no secret that serious bodybuilders take supplements, and there's plenty you can learn from them about what you can and should take.
ForceX Muscle is a bodybuilding supplement that claims to help you build muscle and lost fat. It gives you energy and endurance for your workout, it helps build muscle, and it increases your fat burning capacity. It also gives you sick pumps and shorter recovery times so every time you work out, you're getting the most you can out of it.
How ForceX Muscle Works
ForceX Muscle uses the pathway of nitric oxide to help you build muscle. Nitric oxide improves blood flow to your muscles. This has a number of positive effects. First of all, it's what makes great pumps. Second, the more blood freshly flowing to your muscles, the more oxygen and nutrients they get. The more oxygen and nutrients they get, the stronger and better able to endure and recover they are. If your muscles can work harder, longer, and more frequently, you'll get more build than ever before.
You'll also get a thermogenic boost from Force X Muscle so you're burning more fat (and you'll have more energy).
Force X Muscle Ingredients
ForceX Muscle doesn't reveal its ingredient list. The only one we're sure of is L-Arginine which helps with the production of nitric oxide. It's an amino acid that's a precursor to nitric oxide. The more l-arginine you have, the more nitric oxide you produce.
ForceX Muscle Pros and Cons
Advantages of Force X Muscle
Disadvantages of Force X Muscle
The biggest problem with Force X Muscle is that it seems to have gone missing. There are plenty of sites that seem to talk about it, but when you try to click through, you end up somewhere else, looking at a chance to buy a different product. This would lead us to believe that Force X Muscle is no longer available, or that it soon won't be.
The only real customer Force X Muscle review that we saw was negative, stating that Force X Muscle just doesn't work.
Where to Buy
As stated above, there's no way to purchase Force X Muscle. When you try, you get sent to the link to buy a different product. One thing we do know, however, is that when it was available, it was through a "free trial" offer that wasn't really free. Stay with me here. You would pay only shipping up front for your first order. If you did not cancel, you'd be automatically enrolled in an autoship program for which you would pay monthly, and it wasn't cheap. Usually, these kinds of arrangements are difficult to get out of, and can cause a great deal of frustration.
The Final Word
Even if you could buy ForceX Muscle, don't.
Top 3 Pre WorkoutAffiliate Disclosure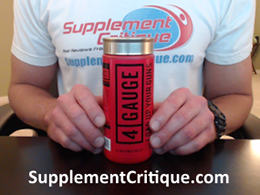 4 Gauge is a brand new pre workout that kicks in FAST and will rev up your workouts.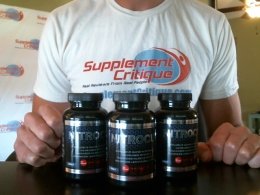 Nitrocut is a VERY effective pre workout supplement for a variety of reasons, see why here.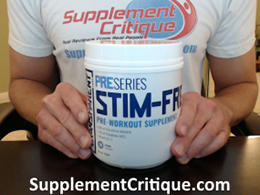 If you're looking for a stim-free pre workout, add Transparent stim-free to your list!
Want To Really Get Ripped?

Click Here To Download My FREE "Get Ripped" Ebook!
Ask A Question
User Questions and Answers
No Questions Have Been Answered For This Article.