Mind Matrix Review – Better Brain Power?
By:
Rob Miller
Fact Checked On: 12-3-2013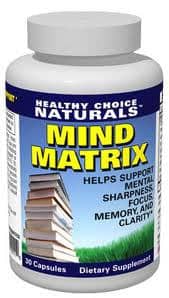 Mind Matrix Overview
If you're not going to do your best, you might as well stay home.

If you're striving to get ahead and realize your dreams, then that phrase resonates with you.

But sometimes your best could use a little help.

Keeping several balls in the air at once can be mind boggling.

These days, there's a whole crop of brain boosting supplements available to help you with clarity, focus, mood, and memory. Mind Matrix is one we recently came across and we thought it was worth a look.
Mind Matrix is a daily supplement that promises to improve your memory and quicken your recall.

It minimizes mental fatigue and helps you attain razor sharp focus.

It keeps you alert and your concentration pinpointed so you can stay on task and finish each component correctly and efficiently before moving on to the next step on your path.
Mind Matrix Ingredients and How They Work
The Mind Matrix formula incorporates a blend of amino acids, antioxidants, nutrients, and herbs, each carefully chosen to support the workings of your mind:
Ginkgo Biloba has been supporting brain function through improved circulation thousands of years.
Acetyl L-Carnitine converts choline to acetyl choline which is a critical neurotransmitter for optimal use of your brain power.
St. John's Wort is an herbal anti-depressant that keeps your mood positive.
L-Glutamine is an amino acid that helps decrease stress while providing energy.
DMAE makes you feel more alert and focused, and the effects last all day.
Bacopin helps keep your neurons intact and strong.
Vinpocetin improves blood circulation in the brain, which ensures that it's getting enough nutrients and oxygen to function at its best.
Phosphatidylserine is a vital nutrient that supports optimal brain function and neurotransmission.
The recommended dose is 1 Mind Matrix capsule taken daily with food.

Because of the presence of Stl John's Wort, you may experience heightened photosensitivity, so make sure you wear adequate sun protection.
Mind Matrix Pros and Cons
Advantages of Mind Matrix
It's affordable.

It contains several of the ingredients we look for in memory enhancing supplements.

Mind Matrix was created by a doctor.

Ingredients and amounts are listed.

You can get it with a 90 day guarantee.
Disadvantages of Mind Matrix
It may cause side effects if you're sensitive to St. John's Wort.
Where to Buy
Mind Matrix is available online through a number of supplement retailers.

The 30-count bottle is a 1 month supply, and we've seen prices ranging from $15 to $32 so you'll definitely want to shop around.A 90-day money back guarantee is also available through a few Mind Matrixretailers.

Make sure you use one of those.
Conclusion
Overall, Mind Matrix is a good, solid, natural brain boosting supplement.

If you take a look at the whole, including ingredients, price, and guarantee, we'd say Mind Matrix is definitely worth trying.
Have You Used Mind Matrix?

Leave Your Review Below!
Top 3 NootropicsAffiliate Disclosure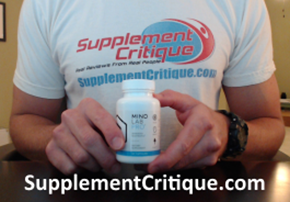 Mind Lab Pro is a VERY effective nootropic for focus, concentration, short / long term memory, and more.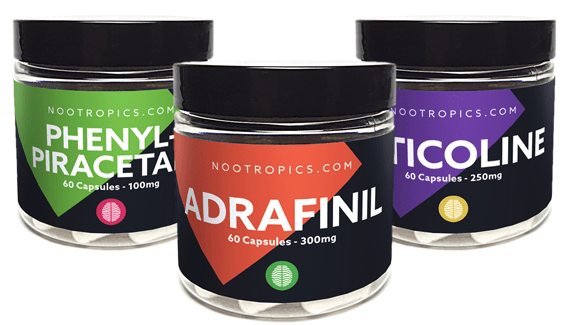 The Ultimate Nootropics Stack by Nootropics.com is one of the most effective stacks I've taken.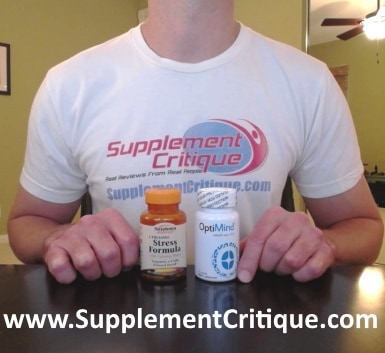 The combo of L-Theanine and Caffeine is a well known nootropic stack that really works.
Want To See What Supplements
Work Like Adderall?

Click Here To Find Out!
Ask A Question
User Questions and Answers
No Questions Have Been Answered For This Article.