C9-T11 Review – Does Cis 9-T11 Really Work?
By:
Rob Miller
We investigate claims of supplements all the time, from the downright ridiculous, to the possibly effective. We recently came across a product called Cis 9-T11, which promises a gain of 700% in muscle in only 7 weeks. You'll see these ads everywhere on social media sites like Facebook, media sites like ESPN and Men's health, and even on Yahoo. Their site has before and after pictures of guys who have apparently used it, and it's no doubt that they look transformed, albeit in a small way. If it really does this then you may be in for a real treat. But can a supplement really do this? In my opinion, highly unlikely, and you're about to find out why.
Rare Plant That Boosts Muscle 700%?
C9-T11 is a workout formula designed by a company called Appied Nutritional Reasearch, or ANR for short. It uses a compound called Cis9-t11, which is commonly found in meat and dairy products, and is commonly referred to as CLA (or, Conjugated Linoleic Acid). CLA is not some rare plant. In fact, it's actually not even a plant at all, it's actually a fatty acid that's found in meat and dairy products.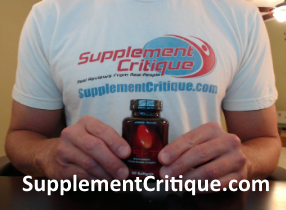 It's also not a "proprietary ingredient", and is present in over 300 different supplements I have researched, including CLA extreme and Advocare Thermoplus. C9-T11 uses CLA as it's primary ingredient, as well as containing 50 mg of Vitamin C, 50 mg of Phosphatidylserine, and filler ingredients such as gelatin, st. johns bread extract, glycerin, caramel color, and titanium dioxide color. (Click Here to see a picture of the label)
The claim made by Cis 9-T11 is that their product will help to enhance muscle growth and development by as much as 700%. The suggested use is 1-2 capsules first thing in the morning, followed by 1-2 capsules late afternoon. What we don't understand is why this company and their ads claim that CLA is derived from some rare African plant, which raised our suspicion.
The theory behind it's use is that it helps to suppress the release of cortisol, which is the natural hormone released when you encounter stress, or when you have trained to failure. Cortisol, at least in elevated and prolonged form, can actually REDUCE your bodies ability to build muscle, which is where C9-t11 comes in.
CLA supplements like C9-T11 generally are safe to take and don't produce any adverse health risks. However, in very rare cases some people have reported side effects like nausea, vomiting, and upset stomach, although not necessarily with this particular supplement.
Watch this short video below to learn how Conjugated Linoic Acid works:
[vimeo 116385333 w=500 h=350]
Reviews of C9 – T11
Their appears to be some pretty good reviews posted online for Cis9 – T11, however, I wouldn't call it an overwhelming positive response. Since the product has been around for quite sometime, I would imagine that their would be more reviews, but unfortunately that's not the case.We were actually emailed a couple of reviews of C9-T11, check them out below:
"I just wanted to let you guys know I tried out that C9-T11 and wanted to tell you what it did….It took a few days, but I started to feel like I was getting more cut and ripped, and just felt like I had more energy and stuff. After using it for a little while though like 3 weeks I stopped feeling that feeling. You guys should try it out too, just to see what kind of results you get too, because I feel like I been ripped off."
Justin, Texas
another review we received:
"I wanted to let you guys know I tried that C9 t11 supplement, and it did nothing for me. I was so excited that maybe I finally found something that maybe will help me get off this plateau I've had for so long, but am extremely disappointed.

Bunch of overpriced crap if you ask me."
Anonymous
The only other review that I saw that looked "independent" was this youtube video I've attempted to watch. I say attempted because, he just drags on and on. He gets into the details about 2 min. in and is kind of scatter brained in my opinion (maybe that's one of the side effects? jk). Check it out and you'll see what I'm talking about:
Is C9-T11 Legit?
There is some legitimacy to the use of CLA, as over 30 published clinical studies have confirmed that it indeed does help to burn fat and build muscle. (source: 1) However, this is not without some controversy, including the possibility that use of CLA may increase the risk of cardiovascular and inflammatory diseases. Since CLA is found in so many other supplements, the price may also be somewhat of a deterrent.
C9-T11 costs $37 for one bottle, versus CLA Extreme, which comes in on average at about $17 per bottle. While C9-T11 contains 1000mg of CLA, CLA Extreme only contains 750 MG. Is this enough to make a difference? I don't think so, and you also have to consider the fact that CLA Extreme also contains several other natural extracts to help optimize performance.
We also looked to see where you could buy C9-T11, and noticed it was not for sale on GNC or Vitamin Shoppe's websites. However, it was for sale on Amazon, for a low price of $79.99. There doesn't appear to be any free trial of it, and unfortunately I couldn't find any coupons or discounts to use when you order.
It is somewhat expensive, but nearly $80 is not quite unheard of for products of its kind.
How Does It Stack Up To Other Supplements?
C9-T11 vs. Creatine
Most of us in the supplement world have at one time or another used a creatine supplement to help with bulking up. CLA supplements like C9-T11 work completely different from creatine, and your probably wondering which one works better. In theory, because they both work differently you can actually stack both of them at the same time. However, unless your severely overweight, I wouldn't even waste your time with CLA.
Instead, you would probably be better off stacking a creatine supplement with a pre workout supplement like force factor. They will provide much better results, in a much shorter time frame, and you should also consider taking fish oil as well.
C9-T11 Vs. Steroids
Because of some of their marketing practices, alot of guys think that C9-T11 is a steroid alternative, and nothing could be further from the truth. Supplements that contain CLA are not synthetic, and do not produce the same bulking results that a traditional steroid would. Of course, it's not recommended to take steroids, as the side effects and long term effects usually outweigh the benefits.
Why You Shouldn't Buy It
C9-T11 is simply conugated linoleic acid, which you can find DIRT cheap at your local Walmart for around $15. All the fancy marketing and gimmicky ads aside, this supplement will not do anything more for you than your standard CLA you'll find in any supplement store. They just do a really good job of trying to convince you that their supplement is one of a kind, when indeed its just like any other you might find on the shelves.
I mean, if you run the math with me on this one, a 700% increase in muscle mass and growth would be almost too big to even imagine. On top of that, the reviews don't look so inviting either, with most saying they didn't get much more of a boost in muscle with it. With so many other products on the market that can produce nearly the same results with C9-T11, I would say take a pass.
You could spend at least a quarter of the price or less and get just as good of results as they promise, if not better, and rest easy knowing that you are taking much less of a gamble.
Have You Used Cis9-T11? Leave Your Review Below!
sources:
1. Efficacy of Conjugated Linoleic Acid for reducing fat mass – http://ajcn.nutrition.org/content/85/5/1203.long
Top 3 Pre WorkoutAffiliate Disclosure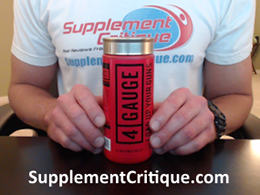 4 Gauge is a brand new pre workout that kicks in FAST and will rev up your workouts.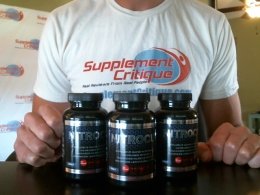 Nitrocut is a VERY effective pre workout supplement for a variety of reasons, see why here.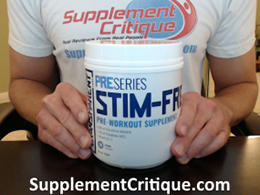 If you're looking for a stim-free pre workout, add Transparent stim-free to your list!
User Reviews

2.6 out of 5 Stars (7 Reviews)
Have you used this supplement?
to anyone out there wanting to try c9-t11,don't bother,it dosn't work?ive been using the product since august 2013 & ive had no improvment what so ever?how can you rate somthing thats crap,it should be minus 5!

Was this review helpful to you?
10 out of 11 people found this review helpful.
---
c9-T11 1.0
I got this supplement from a friend about a year ago and honestly it was the best thing I ever took for fat loss. It worked quickly , with a healthy diet and workout that I was already 3 months into i suddenly lost 16 more pounds in about a month. I only took 1 every night before sleep. I went to purchase more but found out the changed the formula to 2.0 I was so pissed. I didn't buy it and looked for the 1.0 I originally took. After going through another bottle I never was able to find anymore. And kind gave up , now a year later I am looking to close some holiday weight and remember the c9-t11 and decided I would give the 2.0 a fair chance. I just received it today and took the first one. The pills are red instead of pale gray/carmel color of the 1.0. The pills also seem a bit smaller, I distinctly remember a tinggling feeling I used to get about 20 min after I took the c9 t11 1.0 , I feel a bit of the same now and hope it applifies as it seemed to give me a better result the next day when it tinggled more. I will submit another review in 1 week for the 2.0.

Was this review helpful to you?
8 out of 10 people found this review helpful.
---
Ray's Review
I tried a full bottle of c9-t11 and I actually gained weight. I didn't gaine any extra muscle nor did it make me feel and type of way. I purchased 2 bottles thinking I would give it a fair chance but after gaining so much weight I threw the 2nd bottle in the trash. I'm sure it works different for everyone but it didn't work for me.

Was this review helpful to you?
6 out of 8 people found this review helpful.
---
C9-t11
I been having problems getting big arms..I get them stronger(curling straight bar w/45 plates, the just won't blow up!) so I tried c9-T11 becuz I read it would add mass to arms. It actually did add mass and show cut on my arms with in one month BUT then it seemed to come to a HAULT after showing a bit of growth!..and I bought like 5 bottles (package deal).. So I guess my search continues..sigh!

Was this review helpful to you?
4 out of 6 people found this review helpful.
---
C9 T11 2.0
Used this product for 4 months what a load of crap .Over priced total rip off.Would not buy anything from this company again.0 stars

Was this review helpful to you?
3 out of 5 people found this review helpful.
---
Want To Really Get Ripped?

Click Here To Download My FREE
Ask A Question
User Questions and Answers
---

where can I order this c9-t11. can I buy it in Melbourne Australia -dominic

You would have to order from their official site, http://www.c9t11.com/.  I just checked and they do ship to Australia.- Rob
Was this question helpful to you?
2 out of 2 people found this question helpful.
ASK A NEW QUESTION
---

can't work out due to disability will it still get me ripped -tim

Unfortunately, you can't get ripped without working out.- Rob
Was this question helpful to you?

ASK A NEW QUESTION
---

Hi is it safe to use c9-t11 if you have high blood pressure but it's controlled? -Roy

It's likely safe, but since you take medication for high blood pressure, you need to check with your doctor before starting any new supplement.- Rob
Was this question helpful to you?
0 out of 1 people found this question helpful.
ASK A NEW QUESTION