Forta For Women Review – The One For Her?
By:
Rob Miller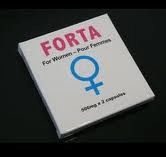 Forta For Women Overview
There are hundreds of herbal sexual enhancement pills for men. They can help you get an erection, help you keep an erection, help you hold off on orgasm, and some even claim to help make your penis permanently bigger. But what about the women? They could probably use a little help now and then too. In fact, there are some sexual enhancement formulas for women too, just not anywhere near as many as there are for men. Forta For Women is one. Made by the same people who bring you Forta For Men, this supplement is specifically designed for a woman, to make her more easily aroused, wetter, and able to climax more intensely than ever before.
Forta For Women Ingredients and How They Work
The Forta For Womenformula relies on traditional Chinese herbs to produce the desired effects. The focus is on increasing blood flow and enhancing overall well-being.
Epimedium Brevicornum has long been used to increase blood flow to the genitals. This is what physically causes female arousal and gets the juices flowing.
Panax Ginseng is a powerful ancient aphrodisiac. It strengthens both libido and overall vitality.
Rehmannia Glutinosa is a Chinese herb containing vitamins and amino acids. It works by replenishing vitality to the heart, liver, and kidney, and it's been used to alleviate menstrual symptoms.
Morinda Officianlis combats impotence and has anti-depressant properties as well.
Angelica Sinesis treats fatigue, anemia, and high blood pressure. It is believed to regulate female hormones as well.
By taking 1 to 2 capsules with warm water 45 minutes to an hour before sexual activity, a woman can expect to become more easily aroused and experience greater sexual pleasure than she can imagine.
Forta For Women Pros and Cons
There are always good and bad points to any product you may be considering. Listing them out can help you arrive at the best buying decision.
Forta For Women Advantages
It is all-natural.
It contain health-enhancing herbs.
You don't need to take it every day.
There is a 30-day money back guarantee.
Forta For Women Disadvantages
It is not recommended for pregnant women.
There are no Forta For Womenreviews from customers to help us determine its effectiveness.
It is pretty expensive.
Where to Buy
If you want to try Forta For Women, you'll need to pay a visit to the Forta website. They offer it in 10-packs. One 10-pack sells for $49.99. If you buy 2 or more at a time, you can save a bit of money. They also offer a money back guarantee which applies to all unopened packages and one that's been opened and used.
Conclusion
Herbal male enhancements are everywhere and they get a lot of attention. Female sexualenhancements are quite a bit more scarce, and as such, the information available about what works and what doesn't is a little scarce as well. At this point in the game, there's simply a lot of guesswork and trial and error. Without the anecdotal evidence found in customer reviews, it's really tough to say whether or not Forta For Women will work. Luckily, there's a money back guarantee, so you can try it without monetary risk.
Have You Used Forta For Women? Leave Your Review Below!
Top 3 Female Sexual EnhancersAffiliate Disclosure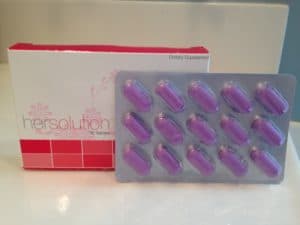 Hersolution Pills are the most effective female sex enhancer we've tested to date.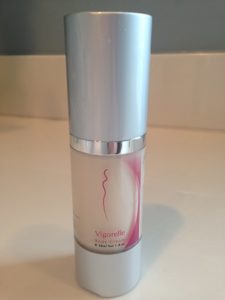 Vigorelle is a sexual enhancing cream that works almost instantly.Read our review here.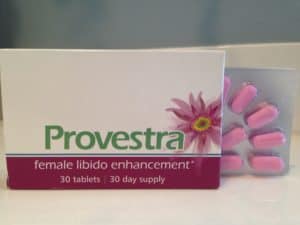 Provestra is our #3 pick because it takes awhile to start working.

Read more here.
User Reviews

2.7 out of 5 Stars (3 Reviews)
Have you used this supplement?
Straight up it works!!! Have used it and noticed a for sure difference in arousal level and intensity of the orgasm. Worth it for sure!!

Was this review helpful to you?
2 out of 2 people found this review helpful.
---
I took the two tablets about a hr apart just to see wht they would do & didnt want to over do it. It worked very well. However after a few hrs i had a raging migraine. Ruined it

Was this review helpful to you?
1 out of 1 people found this review helpful.
---
absolutely garbage!!
Took 2, didnt do a single thing for me, not even a tingle. Tasted horrid, and left me with an extremely bad pressure headache (felt like my brain was wanting to expand past my skull) ouch.

Was this review helpful to you?
1 out of 1 people found this review helpful.
---
Want To REALLY Get Bigger?

Click Here To See Products That WORK!
Ask A Question
User Questions and Answers
No Questions Have Been Answered For This Article.