Garcinia Life Plus Review – Does It Work?
By:
Rob Miller
Fact Checked On: 5-2-2018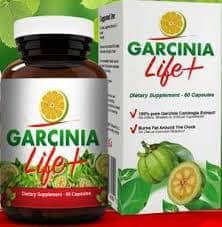 Garcinia Life Plus Overview
Ever since Dr. Oz talked about it on his show, Garcinia Cambogia has been the hottest weight loss ingredient out there.

Even the criticism Dr. Oz has since taken for being a shill for certain products hasn't dampened the enthusiasm.

Clinical evidence is pretty sparse and inconclusive, but anecdotally, people are loving this stuff.

We came across a garcinia supplement recently called Garcinia Life Plus, and checked it out to see if it lives up to the hype.
Garcinia Life Plus is available online, which is where you'll find most of the information you need to decide if it's something you want to take.

It promises to:
Burn fat constantly, even while you're at rest or sleeping.
Boost energy.
Suppress your appetite.
Prevent carbohydrates from being converted to fat, instead making sure they're used for energy.
So how exactly does Garcinia Life Plus work?
Garcinia Life Plus Ingredients and How They Work
The primary active ingredient in Garcinia Life Plus is the HCA, or Hydroxycitric Acid, Extract found in the Garcinia Cambogia fruit.

This is the "miracle" substance that everyone is talking about.

It's list of benefits includes:
Preventing food calories from being stored as fat in existing fat cells.
Preventing the formation of new fat cells.
Decreasing your appetite.
Reducing belly fat.
Boosting your metabolism
Elevating your mood.
The HCA in Garcinia Life Plus is in the recommended 60% concentration and at the recommended dose of 1000mg.
Garcinia Life Plus Pros and Cons
Advantages of Garcinia Life Plus
The ingredients are all natural.
The HCA in Garcinia Life Plus shows promise as potentially beneficial to weight loss.
Disadvantages of Garcinia Life Plus
It's only available through a free trial offer.
Full ingredient information is not disclosed.
Where to Buy
At this time, Garcinia Life Plusis only available on the internet and only by engaging in their "free trial" offer.

What that means is that on their website, you sign up to pay only a small shipping fee, and they send you a full one-month supply bottle.

In the fine print, it states that by signing up for the trial, you are also signing up for their monthly automatic shipping program.

If you don't call and cancel your "trial" within 14 days of your original order date, you'll be billed $79.95 for the original bottle, and you'll be signed up to receive a new one at that same price every month going forward until you cancel.
While it is actually stated on the order page, it's written in very small print, and that's no accident.Lots of online supplement companies do this.

But if you ask me, any company selling a quality product wouldn't need to engage in this kind of practice to make repeat sales.
Conclusion
Garcinia Cambogia may be the next great thing in weight loss. Time and science will tell.

But in the meantime, don't bother with free trial scammy supplements like Garcinia Life Plus.
Have You Used Garcinia Life Plus?

Leave Your Review Below!
Top 3 Fat BurnersAffiliate Disclosure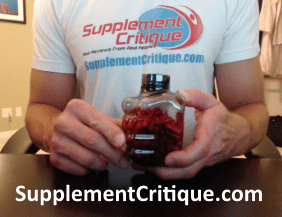 Instant Knockout is actually a new fat burning supplement I just came across, and got great results.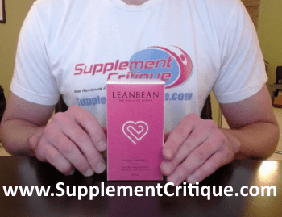 LeanBean Female Fat Burner is the BEST fat burner for women we\'ve ever tested.

Read our review here.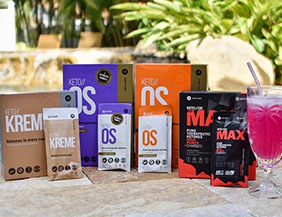 Biohacks your body into instant ketosis to burn fat instead of carbs.

Weight loss, energy, focus, anti-inflammatory, anti-aging.
Ask A Question
User Questions and Answers
No Questions Have Been Answered For This Article.