Gaspari Nutrition Carnipure Review – Should You Use It?
By:
Rob Miller
Fact Checked On: 10-2-2014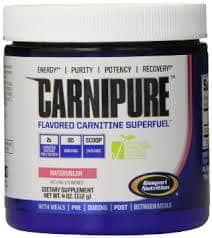 Gaspari Nutrition Carnipure Overview
A lot of the most serious bodybuilders use single ingredient formulations so they know exactly what they're putting in their bodies.

Instead of ready-made formulations, they make combine what they know to be best for their bodies during any given period or cycle.

Carnitine is one of the more popular ingredients they look for, and Gaspari Nutrition Carnipure provides it.
Gaspari Nutrition was started by legendary bodybuilder Rich Gaspari, and it's made quite a name for itself as a company.

They've gained the trust of those serious guys we were talking about, and that goes a long way toward credibility and trust that what they put out actually works.

So if you're looking for something to add to any cycle that will help use fat as energy and improve your post workout recovery, take a look at Gaspari Nutrition Carnipure.
Gaspari Nutrition Carnipure Ingredients and How They Work
There's only one active ingredient in Gaspari Nutrition Carnipure, and that's 1 gram of Carnitine Tartrate per serving.

One of the great things about Carnitine is its wide range of benefits.

If you're cutting or dieting, use Gaspari Nutrition Carnipure to facilitate your body in converting fat to energy.

You want to burn fat, not muscle, and carnitine helps make that happen. And the increase in conversion means more energy throughout the day.

Carnitine also has post workout recovery benefits.
The recommended dose varies depending on how you want to use Gaspari Nutrition Carnipure.

You can take one scoop mixed with water as a pre workout or 1 or 2 scoops as an intra workout drink or throughout the day.

The idea is not that you'll feel explosive effects.

It's more that you'll have more steady energy throughout the day and realize weight loss benefits over time.
One of the biggest complaints about Carnitine powders is that they don't taste very good.

This doesn't seem to be the case with Gaspari Nutrition Carnipure.

It comes in Watermelon and Pineapple flavors, and almost all the reviews I've seen rave about the taste of both.
Gaspari Nutrition Carnipure Pros and Cons
Advantages of Gaspari Nutrition Carnipure
It tastes great.
It's a pure, single ingredient supplement.
It provides all day energy.
Disadvantages of Gaspari Nutrition Carnipure
For someone who wants a more complete supplement, Gaspari Nutrition Carnipure doesn't provide enough breadth of benefits.
Where to Buy
You can purchase Gaspari Nutrition Carnipure online. The 80 serving tub sells for about $25 to $30.
Conclusion
If you're only going to go with one supplement, I wouldn't think Gaspari Nutrition Carnipurewould be it.It's great for what it is – a great tasting carnitine powder – but there are other products with benefits you would look for first.

But if you know what you're looking for, and it's carnitine, go with Gaspari Nutrition Carnipure.
Have You Used Gaspari Nutrition Carnipure?

Leave Your Review Below!
Top 3 Body BuildingAffiliate Disclosure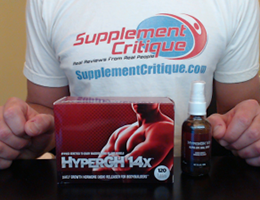 HyperGH 14X is a potent HGH releaser which works great for bodybuilding.

Read more in our review.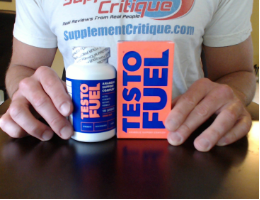 Testofuel is the most effective testosterone boosting supplement on the market that ive tested.

Read my review to learn more.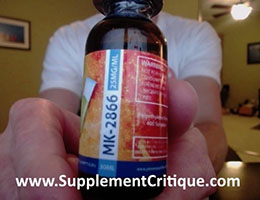 Ostarine is the poster boy for SARMS, and will promote lean muscle tissue growth dramatically.
Ask A Question
User Questions and Answers
No Questions Have Been Answered For This Article.