Gaspari Nutrition Superpump 250 Review
By:
Rob Miller
Fact Checked On: 4-27-2013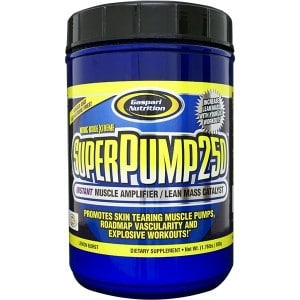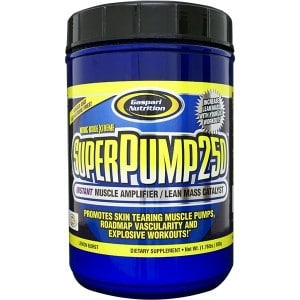 It is difficult to discuss the finer details of the pre-workout supplement known as Superpump 250. This is because the manufacturer, Gaspari Nutrition, keeps the full list of ingredients as a proprietary secret.

This is not surprising because the product is known as the "reigning king" of pre-workout supplements.

What we do know about the product is that its primary focus is the creation of nitric oxide before, during, and after a workout, and that is often referred to as an "Anabolic Pre-Workout Performance Cocktail".

To determine if the Superpump 250 product does indeed live up to this massive reputation, we decided to scrutinize the available lists of ingredients, consumer feedback, and pricing to see if it is worth the hype.
How It Works and Ingredients
Superpump 250 claims to support increases in lean mass and strength, to stimulate "roadmap vascularity" (in other words you'll get those ropes of veins), and to promote energy and mental focus.

We already knew that this list of benefits could come from a formula that was heavy in the NO ingredients.

We were pleasantly surprised by the basic vitamins and minerals in the proprietary blend.

Mental clarity would be greatly encouraged by the complex B vitamins and Folate in this mix, and Potassium would help with hydration.

When we began scrutinizing the other blends, complexes and matrix ingredients, we hit a few roadblocks.
Fortunately, we could see that the Anabolic Signaling complex was packed with the different forms of Arginine.

This is the primary NO enhancer, and would be ideally suited to a formula like the Superpump 250. We also saw Taurine, Citruline, and Leucine in the mix too.

All of these minerals and nutrients are part of the best NO programs.

They can create a chain of events that support energy levels, mental clarity and muscle development too.
User Reviews and Side Effects
Now that we knew that the ingredients could live up to their "claim to fame" we wanted to hear what the many dedicated users of the Superpump 250 product had to say.

It was not all that surprising to see that the product has a seriously loyal following.

We read about it being the "best" for energy and focus, that it was a long time "favorite", and that "few compare".

We were a bit surprised, however, to read many comments about stomach upset.

A lot of people noted that when first using the product they ended up having to stop their workouts and use the nearest rest rooms.
This ranged from mild bowel discomfort to serious issues.

We looked into this a bit more and determined that those making such complaints may not have followed the recommended usage – which clearly states to build up a tolerance to the potent formula.

Some reviews also mentioned a bit of dizziness with the first few uses of the product too.

One universally appealing feature of the product was the taste.
Where To Buy / Best Price
Superpump 250 is found in fruit punch and orange flavors, and comes in a wide range of sizes and weights, but most reviewers tended to invest in the 20 packet containers.

This supplies them with a full twenty servings (though some customers may have to use two packets to get their anticipated results).

Currently this package will cost around $18 to $22 dollars, and Muscle&Strength is offering the lowest prices along with free shipping.AllStarHealth.com is also extending a low price with flat rate shipping too.
Recommendation
We have to say that this product is here to stay.

It has a fan following and is considered to be one of the most effective and reliable NO boosters around.

With its somewhat secretive and proprietary blends it is hard to know exactly what to expect, but most customers are happy with their results.
Top 3 Pre WorkoutAffiliate Disclosure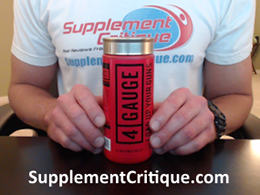 4 Gauge is a brand new pre workout that kicks in FAST and will rev up your workouts.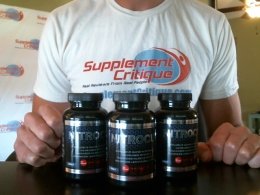 Nitrocut is a VERY effective pre workout supplement for a variety of reasons, see why here.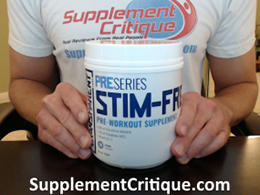 If you're looking for a stim-free pre workout, add Transparent stim-free to your list!
Want To Really Get Ripped?

Click Here To Download My FREE "Get Ripped" Ebook!
Ask A Question
User Questions and Answers
No Questions Have Been Answered For This Article.