ISS Satur8 Nitric Oxide Review
By:
Rob Miller
Fact Checked On: 4-27-2013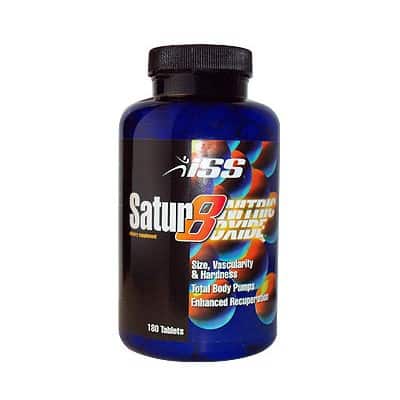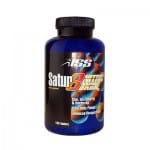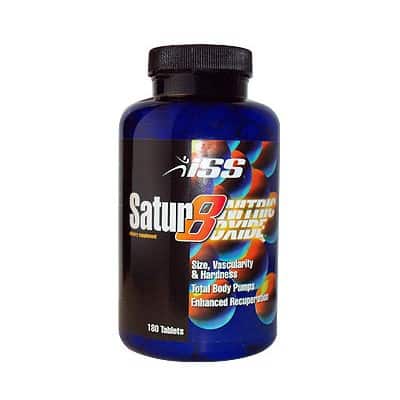 Volume and density are two things that bodybuilders crave.

They know all of the exercises needed to bulk up or form the muscles they desire, but not many understand the intricacies of supplementation.

One trend that has appeared in the past few years is the use of naturally occurring compounds to increase nitric oxide (NO) in the body.

It is NO that works as a vasodilator, meaning that it increases blood flow and expands blood vessels.
It also a chemical that helps to increase oxygen flow throughout the body too.

This is one of the reasons we are taking a look at the Satur8 Nitric Oxide product from ISS Research. Not only does it claim to be a potent NO enhancer, but it also calls attention to its proprietary FrutoLogic ingredients that increase NO effectiveness.

We decided to investigate the ingredients in the product and to also follow up with a few consumer reviews to understand whether the product matches all of its claims.
How It Works and Ingredients
The ingredients list for the Satur8 Nitric Oxide product is remarkably short, but extremely informative.

This is because it shows that a single serving of the product provides the bodybuilder or athlete with a whopping 3000mg of Arginine.

It is this nutrient that is the main NO promoter in the body.

This, however, would not be enough to meet the claims made by the manufacturer, and we discovered that it also offers up a nice amount of folic acid, and the Satur8 Controlled Release Performance Enhancers as well.
This includes a list of ingredients that ensure that the individual will remain energized, hydrated, and experience a huge amount of muscle growth too.

These ingredients are also behind the improved vascularity and the increasing hardness of muscles as well.

The company does not list the materials in the patented FrutoLogic ingredient, but at 75mg we don't believe that it is one of the most substantial parts of the formula. (We will note that the manufacturer says it is an "advanced NO enhancer")
User Reviews and Feedback
We next considered what those using the Satur8 Nitric Oxide product had to say about its effectiveness.

We were not surprised to learn that many of the bodybuilders using it felt a nearly immediate effect to their pumps.

There were others who said that it took around two weeks for their bodies to begin accumulating adequate supplies of the nutrients in order for them to feel and see the impact.

One person said that it provided them with a satisfactory amount of "bang for the buck," but someone else said that they had simply over paid for a good supply of Arginine.

This illustrates that the consumer comments vary a bit, but are generally favorable to the results of the Satur8 Nitric Oxide formula.
How To Take / Where To Buy
A serving of Satur8 Nitric Oxide is usually three tablets.

The standard bottle contains 180 tablets, but this is not a 60 day supply.

This is because the bodybuilder or athlete must take the formula twice a day (not as a pre-workout supplement).So, this makes the cost of the supplement relatively "average".

For example, the current prices for the 180 tablet bottles range from $20 to $27 dollars.The most affordable vendor is BodyBuilding.com which also offers a 5% discount as well.
Recommendation
We would recommend Satur8 Nitric Oxide as a very reliable "starter" NO program, and for its results.

This is not a super powerful formula that amps up the energy levels with huge amounts of caffeine and it isn't a product designed to offer much more than NO enhancement.

This makes it a very safe and reliable choice for someone already into bodybuilding or muscle development, but is also gentle enough for new users.
Top 3 Pre WorkoutAffiliate Disclosure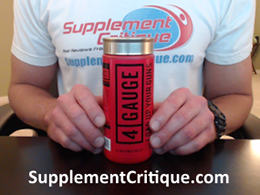 4 Gauge is a brand new pre workout that kicks in FAST and will rev up your workouts.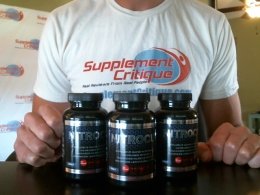 Nitrocut is a VERY effective pre workout supplement for a variety of reasons, see why here.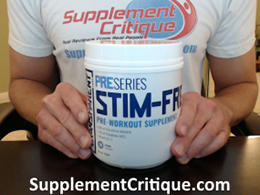 If you're looking for a stim-free pre workout, add Transparent stim-free to your list!
Want To Really Get Ripped?

Click Here To Download My FREE "Get Ripped" Ebook!
Ask A Question
User Questions and Answers
No Questions Have Been Answered For This Article.