GAT JetFuel T-300 Review – Does It Work?
Rob Miller | September 16, 2014
---
Product Reviewed:
GAT JetFuel T-300
|
OUT OF 5 | Review by:
Rob Miller
Last Fact Checked On:
---
REVIEWS
QUESTIONS
COMMENTS
---
Home » Fat Burners » GAT JetFuel T-300 Review – Does It Work?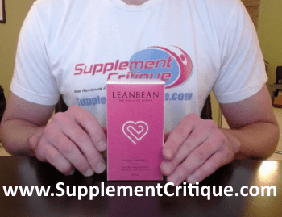 LeanBean Female Fat Burner is the BEST fat burner for women we\'ve ever tested. Read our review here.
GAT JetFuel T-300 Overview
If you're a man over 35 and you're looking to lose weight, it's a good idea to consider taking a natural testosterone booster to go along with your fat burner for several reasons.

For one thing, when you cut calories, you can cause your testosterone levels to drop.

When your testosterone levels drop, your body has a harder time taking off fat and putting on muscle. GAT JetFuel T-300combines both benefits in one by providing fat burning with testosterone boosting, and according to most of the reviews I've read, it's working.
GAT JetFuel T-300 Ingredients and How They Work
The primary ingredients in the GAT JetFuel T-300 formula are divided into 2 blends.
The Thermogenic Support Blend includes:
Caffeine which provides energy and burns fat.
Acacia Rigidula Leaf Extract which increases your metabolic rate
Rauwola Canescens Root Extract
Capsicum Annum which is a proven fat burner
The Testosterone Production Blend includes:
Ania Somnifera Root
Boron which has been clinically shown to increase testosterone levels significantly.
Tribulus Terrestris which increases the release of luteinizing hormone, which increases the production of testosterone.
Ashwagandha
Together, the fat burners and testosterone boosters keep your fat burning high and your muscle loss low.
Instructions for the first day are to take 1 GAT JetFuel T-300 capsule before breakfast and another before lunch.

After assessing your tolerance, you should up that dose to 2 or 3 capsules before your first 2 meals of the day.
GAT JetFuel T-300 Pros and Cons
Advantages of GAT JetFuel T-300
It addresses an important factor in weight loss for men that is often neglected by other supplements.
Most of the GAT JetFuel T-300 reviews I've read are very favorable.
It's made by GAT, a very well-respected company.
Some of the key ingredients have been clinically tasted.
It stacks well with other JetFuel supplements.
Disadvantages of GAT JetFuel T-300
It's much cheaper than most fat burners.
Where to Buy
You can purchase GAT JetFuel T-300 at the GAT website.

The 120-count bottle which should last about a month sells for $60. Bodybuilding.com and Amazon sell it for much less, about $30 from either.
Conclusion
Any adult male looking to lose weight would do well to add a testosterone boosting supplement to the mix of supplements.GAT JetFuel T-300 makes it easy and convenient by combining the two.

Considering that it's made by GAT and looking at all the favorable reviews, it's easy to recommend using it.
Have You Used GAT JetFuel T-300?

Leave Your Review Below!
Our Top Choice For Fat Burners – Instant Knockout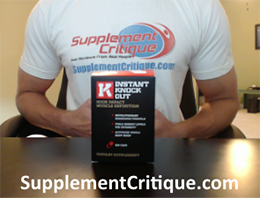 Instant Knockout is a revolutionary formula that's designed to not only boost energy levels, but also help to burn body fat.

This supplement can easily help to not only rid your body of that excess fat, but also boost your metabolism.
We tested a one month supply to determine it's effectiveness, and the results shocked us.
Click here to learn more in our official review.

Ask A Question
User Questions and Answers
No Questions Have Been Answered For This Article.