GH Advanced+ Review – Does It Work?
By:
Rob Miller
Fact Checked On: 4-5-2018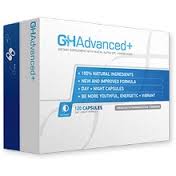 GH Advanced+ Overview
If you haven't heard about the wonders of HGH, you're missing out.

The full name is Human Growth Hormone, and some are calling it the real fountain of youth.

When we're young, we have lots of HGH.

It's key to the growth of tissue and regeneration of cells.

Just like testosterone in men, as we age, our bodies have less and less HGH, and that leads to many of the effects of aging.

If we could somehow maintain HGH levels, we'd have:
Smoother skin
Better sleep
More lean muscle
Less fat
Better overall health.
Some people turn to expensive prescriptions for synthetic HGH injections, but there's a better way in the form of natural HGH releasing supplements. GH Advanced+ falls into this category, and it's the one we're looking at today.
GH Advanced+ Ingredients and How They Work
The core of the GH Advanced+ formula is a specific collection of amino acids that work together to stimulate the release of HGH.

These include L-Glutamine, L-Arginine, and L-Lycine.

The key is that they function well together.
Additional ingredients support the process as well as overall health. These include:
Alpha GPC which has been shown to increase HGH activity.
5-HTP which is well known to increase HGH levels.
Colostrum which is known to support all sorts of ant-aging effects
B Complex Vitamins for energy and immune support.
The GH Advanced+is split into daytime and night time formulas so the right ingredients are combined to get you the most pronounced results.

The nighttime formula helps you get a good night's sleep so you're well rested and full of energy the following day.
GH Advanced+ Pros and Cons
Advantages of GH Advanced+
The ingredients are all natural.
The website is complete and informative.
There's a 180 day money back guarantee.
No prescriptions or injections are required.
Disadvantages of GH Advanced+
It's expensive.
We found no real independents GH Advanced+ reviews from customers who've actually used it.
Where to Buy
GH Advanced+is available through the product website.

If you buy a one month supply, the cost is $97. If you order 6 months at a time, you'll pay $462 which is $77 per month.The 180 guarantee asks that you try GH Advanced+ for 90 days.

If you don't like it, send back the empty boxes along with any unused ones within 180 days for a full refund.
Conclusion
It would help if there were some real customer feedback, but absent that, we look at the formula, which looks pretty decent.

Add in the pretty impressive money back guarantee, and GH Advanced+ becomes a product definitely worth looking into.
Have You Used GH Advanced+?

Leave Your Review Below!
Top 3 Hgh SupplementsAffiliate Disclosure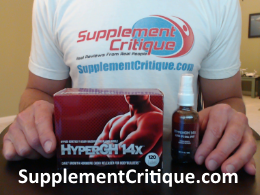 HyperGH 14X is a potent HGH releaser which works to help with recovery.

Read more in our review.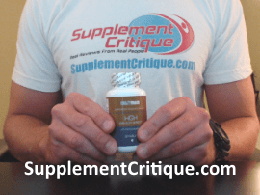 HGH Elite series is another one of the best HGH supplements we've ever tested.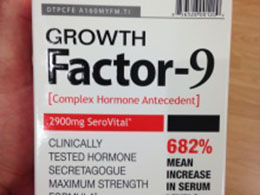 While it is very expensive, Growth Factor 9 has proven that it indeed does WORK.
Ask A Question
User Questions and Answers
No Questions Have Been Answered For This Article.