Growmax Plus Review – Is It Still Around?
By:
Rob Miller
Fact Checked On: 4-10-2020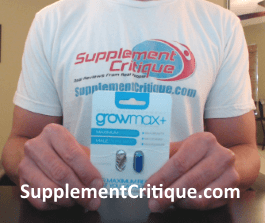 Growmax Plus Overview
Growmax Plus is a fast acting male enhancement supplement that promises max growth, max stamina, and max pleasure. It is meant to be taken shortly before sexual activity, and claims to work for up to 72 hours. This kind of supplement is known in the business as a Viagra alternative. In the case of Growmax Plus, its formula may have come to close to the original. It appears as though it is no longer being manufactured. The website has been taken down, and finding Growmax Plus for sale is getting difficult to do.
With that being said, it is still possible to track down Growmax Plus in some corners of the internet if your heart desires it that much, but there may just be a pretty darn good reason as to why it is not as available as it used to be.
We haven't found hard evidence, but the word of mouth is that Growmax Plusmay have contained a form of Sildenafil, the active ingredient in Viagra. Sildenafil is only legal to obtain with a prescription because of the potential for side effects, especially in people with heart conditions and those who take certain medications. There have been several supplements recalled over the years due to the presence of Sildenafil and related compounds. We could not find indications of this for Growmax Plus, so we don't know the real story, but we do know that the website is down and the product is scarce.
Growmax Plus Ingredients and How They Work
Without the official website, we had to rely on third party sites to determine the ingredients in Growmax Plus. What we found is fairly standard and includes:
Tribulus Terrestris
Tongkat Ali
Cnidium Monnieri
Deer Antler Velvet
Muira Puama
Wolf Berry
Ashwaganda Root
None of these ingredients would be cause for concern. They are all natural and don't cause known side effects. Yet the package warns against taking it while you have a heart condition or while taking nitrates. These warnings are similar to what you would expect to hear from your doctor as he's prescribing prescription erectile dysfunction medication.
Growmax Plus Pros and Cons
Benefits of Growmax Plus
There are Growmax Plus reviews stating that the product works.
The listed ingredients are known to be effective.
Drawbacks of Growmax Plus
The website has been taken offline.
Purchasing availability is scarce and decreasing.
Growmax Plus may contain undisclosed ingredients.
Where to Buy
We found Growmax Plus on Amazon and eBay. Amazon sells a 6 pack for $14, though at the time of this writing, there was only 1 left in stock. It looks like eBays prices are fairly comparable.
Conclusion
Whenever we find anything questionable about a male enhancement supplement, we recommend that you just avoid it. There are so many options, and this means that you don't have to compromise. If there's the slightest chance that Growmax Plus has undisclosed, unsafe ingredients, we don't see any reason to continue looking into it. Move on to something you can trust to be safe and effective.
There are too many "what ifs" and head scratches surrounding Growmax Plus and with it being widely unavailable there is really no reason to even seek it out when there are others out there that you can easily get your hands on without having any lingering questions as to whether or not it might contain hidden ingredients.
Have You Used Growmax Plus? Leave Your Review Below!
Top 3 Male EnhancementAffiliate Disclosure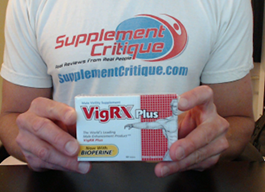 Out of the 100+ male enhancement products Ive tried, Vigrx Plus was the best.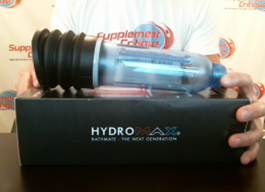 The Bathmate is a proven water-based vacuum pump that can help dramatically increase your size.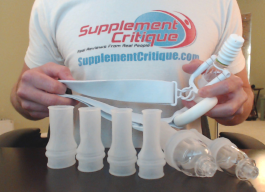 Phallosan Forte is a GREAT option for those looking to grow both length AND girth, permanently.
Honorable Mention/Inexpensive Alternative:Magnum Rings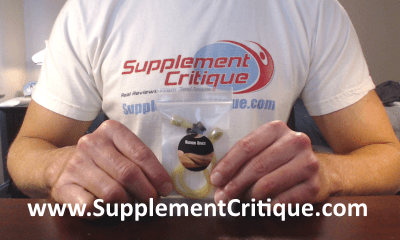 Magnum Rings are a VERY affordable option to getting both girth and length gains, at a fraction of the price of the Bathmate or Phallosan Forte.
Click Here to see our full Magnum Rings review.
Want To REALLY Get Bigger?

Click Here To See Products That WORK!
Ask A Question
User Questions and Answers
---

How do I contact this company grow Max so they do not charge my account I do not wish to subscribe to this product I filled out a survey and for doing so I was granted this product free all I had to pay with shipping and handling but I'm afraid that I signed up for a subscription that will continually charge my account I need contact information thank you -Jim

I can't seem to find a phone number for them. Check your credit card or bank statement. They usually put a phone number with the transaction. If not, contact the bank or card. They should have the number and may even put you through to them.- Rob
Was this question helpful to you?
2 out of 4 people found this question helpful.
ASK A NEW QUESTION
---

Is GROWMAX safe or not? -Dana

I suspect it contains undisclosed prescription strength ingredients, but I don't know for certain. The warning label on the bottle indicates that it may not be safe. I can't guarantee one way or the other.- Rob
Was this question helpful to you?
0 out of 1 people found this question helpful.
ASK A NEW QUESTION
---

What if a woman takes it? -Jackie

It is suspected that it contained the same active ingredient as Viagra, so results would be similar to a woman taking Viagra - increased sensitivity mainly.- Rob
Was this question helpful to you?
0 out of 1 people found this question helpful.
ASK A NEW QUESTION