Hard Times for Men Overview
You may have come across Hard Times for Men sold in gas stations and convenience stores.

It's a fast-acting male enhancement supplement that claims to be the safe, all-natural alternative to prescription erectile dysfunction medications.

In addition to being available in brick and mortar stores, you can also order Hard Times for Men online through a number of different retail sites.

So we decided to take a closer look.
Hard Times for Menemphasizes that the formula is all natural and that it's safe for guys with diabetes.

This is an important point because lots of the fast-acting herbal supplements have turned out to contain undisclosed medications that might cause problems for people with diabetes or heart problems.

So what is in Hard Times for Men then?
Hard Times for Men Ingredients and How They Work
There isn't an offical Hard Times for Men website but there's lots of information provided by the retail sites that offer it.

What I found for an ingredient list is a little unusual and includes:
Flos Caryophylli which is a Chinese herb that balances your energy.
Rhizoma Curculigimis which treats impotence and strengthens bones and tendons.
Semen Allii Tuberosi which is good for your liver and kidneys.
Herba Epimedii which improves blood flow to the penis for better erections and boosts libido at the same time.
Rhizoma Polygonati which strengthens the lungs and improves blood flow
The recommended dose is 1 capsule about 20-40 minutes before sexual activity, and the effects last as long as 2 days.
Hard Times for Men Pros and Cons
Advantages of Hard Times for Men
It's fast acting and doesn't require a commitment.

You only take it as needed.
The ingredients are all natural.
The effects last for days.
I've found lots of positive Hard Times for Men reviews from guys who say it really works.
Disadvantages of Hard Times for Men
The ingredient list is kind of "off" and the listed ingredients mostly don't have anything to do with improving sexual performance.

This makes the reviews a little difficult to trust.
Where to Buy
You might find Hard Times for Men at gas stations and convenience stores, but you can also buy it online through lots of vendors.

Typically, the 1 pill costs about $4, but you can find bulk deals as well.
Conclusion
I'm a little skeptical about whether or not Hard Times for Menreally works.The reviews are phenomenal, but the formula looks week.

If you think you might like it, I'd recommend you buy a single pack at first.

That way, it doesn't cost you much to try.

I you like it, look for better deals on a Hard Times for Men bulk purchase then.
Have You Used Hard Times for Men?

Leave Your Review Below!
Top 3 Male EnhancementAffiliate Disclosure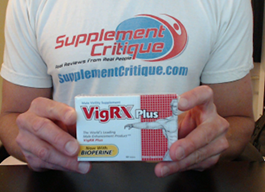 Out of the 100+ male enhancement products Ive tried, Vigrx Plus was the best.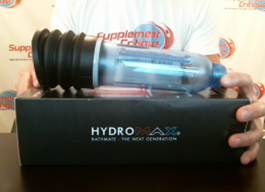 The Bathmate is a proven water-based vacuum pump that can help dramatically increase your size.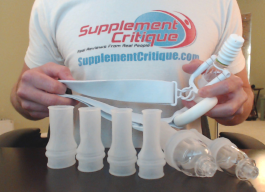 Phallosan Forte is a GREAT option for those looking to grow both length AND girth, permanently.
Honorable Mention/Inexpensive Alternative: Magnum Rings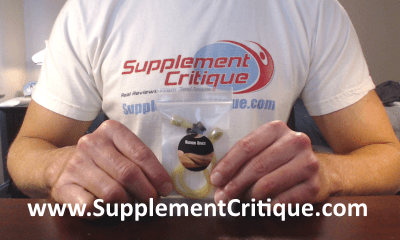 Magnum Rings are a VERY affordable option to getting both girth and length gains, at a fraction of the price of the Bathmate or Phallosan Forte.
Click Here to see our full Magnum Rings review.
How People Found This Review:
and hard times for men, and hard times pill, and hard times ed pills
User Reviews
it works

I've tried several enhancement pills, but nothing has come close to how effective this pill is. It is true different stokes for different folks, so to each his own.

Minor side effects when starting to work, but you blood flows begins without any arousal... Plus in my book. Rate it a 5 out of 5


Was this review helpful to you?
13 out of 13 people found this review helpful.
---
It worked for me!

I'm 51 and single no real medical problems but just coudn't keep a hard on. I took Hard Times one night about a hour before my date but didn't engage for another hour.

WOW WOW WOW my date was a 32 year old woman and I lie not she kept saying what are you doing to me even after 35 minutes ! I didn't have any problem keeping a erection not to mention my date had Multiple Pops!

I've never in two years with her been able to make her cry because of the energy that I had. I'm ordering the bulk packages ASAP! and yes the next morning please tell me way I was still able to get a full firm erection!


Was this review helpful to you?
7 out of 7 people found this review helpful.
---
hard times
It really works I was impressed how fast it worked great product went back and bought more for another day

Was this review helpful to you?
5 out of 6 people found this review helpful.
---
Best of the Best
It is the best sex pill i ever take as a man

Was this review helpful to you?
4 out of 4 people found this review helpful.
---
5 stars
I'm not a regular user of "gas station" male enhancement/erection pills, but over the years tried many with no real result... hard times worked for me as advertised and I would buy it again and again

Was this review helpful to you?
2 out of 2 people found this review helpful.
---
Want To REALLY Get Bigger?

Click Here To See Products That WORK!
Ask A Question
User Questions and Answers
---

Is this pill safe to take for men on blood pressure medication? -Reginald

If you take prescription medications, you need to check with your doctor before taking ANY supplement.- Rob
Was this question helpful to you?
3

out of 3 people found this question helpful.
ASK A NEW QUESTION
---

Will I have positive drug test after taking hard time for men pill -Darnell

No, there's nothing in the ingredient list that would cause you to test positive on a drug test.- Rob
Was this question helpful to you?
1

out of 1 people found this question helpful.
ASK A NEW QUESTION
---

How to order a large quantity? -Eddie Dixon

You'll have to check with an online vendor.- Rob
Was this question helpful to you?

ASK A NEW QUESTION
---

Can women take Hard Times for Men? -Kelly

There's nothing listed in the ingredients that appears to be unsafe for women.- Rob
Was this question helpful to you?

ASK A NEW QUESTION
---

What are the side effects -Troy

Judging by the listed ingredients, there should be no side effects, or extremely mild. But there is some suspicion that it contains the same active ingredient that's in Viagra or Cialis. So you might experience the same side effects as are associated with those... headache, stuffy nose, dizziness, blurred vision, stuffy nose, and the potential to dangerously interact with medicine containing nitrates.- Rob
Was this question helpful to you?

ASK A NEW QUESTION
---