Hemo Rage Black Review
By:
Rob Miller
Fact Checked On: 4-27-2013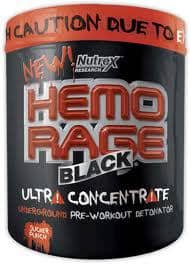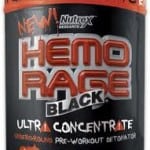 Anyone who exercises, works out, or lifts weights on a regular basis knows the feeling of a plateau.

Often, this means that you have to do some sort of extreme increase in your level of activity or find some other way to "bump up" your metabolism.

This only works for so long, however, because it is not sustainable.

With the use of nitric oxide supplements you can increase the results of exercise for an indefinite or "long term" period.
One of the most recent introductions into the NO supplement market is Hemo Rage Black.

This is a powdered supplement that caught our attention as it has been featured on many bodybuilding and exercise websites and forums.

We'll take a look at it, the general effects you can expect, and what others are saying about it.
How It Works and Ingredients
Hemo Rage Black is one of the newest products from Nutrex, and it has already earned some rave reviews from those hoping to enhance their workouts.

It functions by increasing blood flow and enhancing oxygen delivery.

This means it brings more oxygen into the working muscles and helps to improve performance and endurance too.

It uses a proprietary blend of energy "complexes" that include the Anabolic Energy, Cell Volume/Muscle Building Complex, the Fat Detonator, the POWERPLEX, Heat Shock Pro, Blood Boil, EPO Underground Matrix, and the Psycho Neuro Complex.
Each of these features a combination of natural ingredients meant to deliver the best results.

One of the key ingredients in Hemo Rage Black is Phenylethylamine which has long been considered a primary player in enhancing brain function while also boosting the results of workouts.
User Reviews and Results
Obviously, it takes some feedback from those already using the product to tell if it is as good as it sounds.

The majority of users are saying that they have gotten a huge "boost" during their workouts, and one of the major results of from the use of Hemo Rage Black seems to be that the bodybuilders are not experiencing fatigue.

Some customers say that they feel no fatigue at all when taking the recommended dosages, and others say that their levels of fatigue have dropped dramatically.

Some people, however, have complained that it reduces their post-workout appetites, and if your post meals are a major part of your routine you may want to test dosages to see if this is a problem for you as well.
Where To Buy
Hemo Rage Black comes in five fruit flavors including berry, grape, melon, orange, and punch.

The standard container size is two pounds, and the initial dosage is one scoop.

A single container holds roughly 45 scoops, and this means that advanced athletes will get around 22 servings from the single container.
New users of Hemo Rage Black will have to stay at the recommended serving to ensure that it is not too powerful for their metabolisms, and this means that the one scoop servings will allow them to get the full amount out of the container.

Costs vary from around $29 to $33 with AllStarHealth.com offering one of the lowest prices and a handy "flat" shipping fee.BodyBuilding.com provides a 5% new customer discount, MassNutrition gives wholesale pricing, and BestPriceNutritioin.com has an excellent $3.99 same day shipping policy.
Recommendation
From the consumer feedback and general industry response it is clear that Hemo Rage Black and its blend of proprietary complexes and formulas is effective.Bodybuilders and those looking to bump themselves out of their plateaus all seem to agree that it lives up to its guarantees.

If you are in search of a powder that delivers a boost to muscle building, optimizes energy levels and enhances strength, this may be the one for you.
Top 3 Pre WorkoutAffiliate Disclosure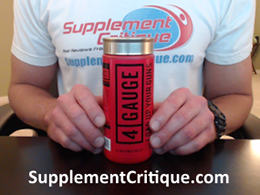 4 Gauge is a brand new pre workout that kicks in FAST and will rev up your workouts.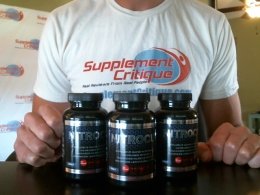 Nitrocut is a VERY effective pre workout supplement for a variety of reasons, see why here.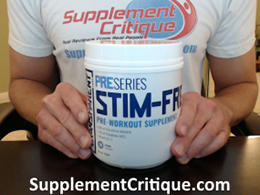 If you're looking for a stim-free pre workout, add Transparent stim-free to your list!
Want To Really Get Ripped?

Click Here To Download My FREE "Get Ripped" Ebook!
Ask A Question
User Questions and Answers
No Questions Have Been Answered For This Article.