HGH.com Review-1 Big Reason to Wonder
By:
Rob Miller
Fact Checked On: 4-5-2018
More people are using supplements today than ever before.

There are tons of reasons for this, but one that stands out for me is the fact that supplements are just plain better than they used to be.

Another is that people are taking control of their health. It used to be you'd go to the doctor, he'd give you a prescription, and for the most part, you'd be treating your symptoms.

But these days, people are more involved in their own healthcare, and the focus has shifted to treating your body as a whole entity, as opposed to a series of symptoms. But are they really any good?

Obviously, that's a question I take very seriously, and it's really best answered product by product.
Actually, today, we're looking into an entire brand.

It's called HGH.com, and as you can tell by the name, they are an online brand.

They're an all-around lifestyle supplement brand specializing in categories like HGH supplements of course, as well as bodybuilding, sexual health, and weight loss. Since HGH is the focus of the brand, let's start by talking a little about what it is and why you need it.
What is HGH?
HGH stands for Human Growth Hormone.

Your body makes it naturally in the pituitary gland.

It's responsible for contributing to growth – in bones, muscles, and cells of all kinds.

Just like testosterone, when you're young, your body makes plenty of HGH, but as you age, that process slows down, leaving you with just a small fraction of what you used to have.

Some of the effects of this are:
Decreased bone density.
Less Muscle Mass.
Increased body fat percentage.
Decreased lung and cardiac functioning.
Natural HGH has been simulated in labs.Children with certain growth disorders are given injections of this synthetic HGH to help them grow more normally.

This requires a prescription and is very expensive.

Of course, off label use of these injections soon proliferated.

Older patients also use HGH injections for the anti-aging effects they provide.

By increasing new cell growth, people report more youthful skin, joints, hair, nails, and body composition.
But not everyone can get these injections prescribed, and even if they could, they probably can't afford to get them.

And that's where the supplement industry, and HGH.com in particular, come in.

Somatropinne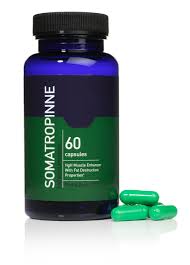 Somatropinne is HGH.com's flagship product.It uses natural ingredients to simulate the effect of HGH injections.

It works by encouraging your already existing HGH production to turn things up a notch, and it does this in two ways:
Somatropinne provides the specific amino acids that act as building blocks of Human Growth Hormone.

These include L-Arginine and L-Valine.
It uses tiny amounts of synthetic HGH to act as a secretagogue, which will encourage your body to turn up it's own production systems.
In addition to Somatropinne, HGH.com has a few other HGH products, each with a slightly different focus designed with a different end user in mind.

Their theory is that not every supplement will work the same with every body, so they prefer to provide alternative options. HGF Max, HGH 30,000, and Dbol GH are among the top sellers.
We selected a few of their products to discuss as representative of what HGH.com has to offer.
Bodybuilding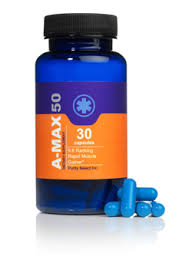 Bodybuilding is one of the biggest categories of supplement for the company.

The focus here is primarily on mimicking the effects you can get with synthetic steroids.

They do this by combining certain natural ingredients that have been shown to have anabolic effects.
One of HGH.com's best selling Bodybuilding supplements is called A-Max 50.

It encourages muscle growth and is used in bulking cycles to help you gain 15 or more pounds of muscle in a 60 day period.
Cut and Ripped is another favorite, mainly used in cutting cycles and contest prep.

It helps you get lean without losing the muscle you've worked so hard to put on.

The combination of ingredients includes fat burners, amino acids, muscle builders, and joint protection, all put together synergistically to get you the results you're after.
Ana-GH combines bulking with HGH increase for strength and vigor.

It promotes strength and weight simultaneously, while protecting joints with increased water retention.
Weight Loss
Weight Loss is another popular category on the HGH.com website.

The weight loss package is one of their bigger sellers.

It includes HGF Max along with Hydrox Slim, their primary fat burning supplement offering, that also suppresses appetite and increases energy.
Height and Bone Support
Since HGH is used to help children with growth issues, many believe that they can use HGH as adults to gain height.The theory is that the cellular growth and regeneration can cause bones to lengthen. The problem is, science hasn't really born that out.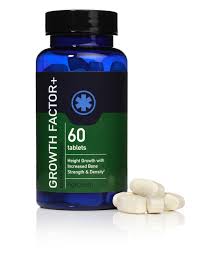 The primary HGH.com product for height growth is Growth Factor Plus, one of their HGH formulations.

It uses a combination of amino acids as the building blocks of HGH along with Colostrum and Phosphatidyl Choline to support this growth.

To be fair, HGH.com is not promising you'll grow 6 inches in adulthood.

But they do claim they've had customers with actual results.
Sexual Health
One of the newest formulations from HGH.com is Androgenol Penile Maximizer.They claim it may increase the size of your member, but they're pretty vague on the details.

I'd venture to guess that's because no pill can really do that, not in any permanent sense.

Judging by the ingredients, which include Yohimbine, L-Arginine, Maca Root, and Epimedium, it's more likely to help with your performance than your size.

You should get better erections and have more stamina, but you won't technically get bigger.
That's a little overview of some of their offerings.

It's true that some show promise, so now it's time to turn our focus to the company and see if they are an entity you want to make a purchase from.
Who is HGH.com?
HGH.com got their start years ago selling HGH supplements online. After a few years, they were bought by a company called Inventory Recovery Corp, which runs them through their sister entity, Purity Select.

They offer most if not all of the same products, just with a different emphasis – mainly on the weight loss products.
All products for both brands are made in several facilities, all FDA Good Manufacturing Practice (GMP) approved.

This doesn't mean the supplements are approved by the FDA. The FDA doesn't evaluate or approve supplements and their effectiveness.

But it does mean the facilities meet FDA standards for cleanliness and efficiencies.
HGH.com Reputation
We checked into the BBB rating for HGH.com, but found their information through the Purity Select brand name.

The good news is there are no complaints and the company has an A+ rating.This is a pretty rare thing in the online supplement industry.

It'smuch more common for billing complaints to be lodged with the Better Business Bureau for companies like this.
HGH.com Prices and Guarantees
Prices for HgH.com supplements vary, with most of them running in the $60-$90 range for one month supplies.They offer discounts when you buy multiple months at a time.A typical deal is Buy 3 months, Get 1 month free.

We should mention that prices for the HGH supplements are much higher than most of the others.

Somatropinne costs $139.99 per month, while Growth Factor Plus is $169.99.
HGH.com offers something unique in the area of pricing.They have 3 "Health Club" options you can choose from as a means to get the products you want and save a little money.

The Silver Plan costs $500 and includes many of the HGH.com supplement line.It's a 6 month membership where you get 3 shipments of 2 bottles of your 2 chosen supplements.

You can use it for a 6 month supply of your favorite, or a 3 month supply of 2 of your favorites.
The Gold Plan costs $750 and includes even more of the HGH.com supplement line.It's also a 6 month membership where you get 6 shipments of 2 bottles each.

You're essentially getting double the products you would get in the Silver plan but for only a 50% higher price.
The Platinum Plan costs $1,300 and includes all supplements in the HGH.com line.It's a 6 month membership, and you get 6 shipments of 3 bottles each.

Mix and match however you choose, knowing that you'll be getting 3 supplements of your choice each month.

The Platinum Package also comes with a free custom nutrition plan valued at $200.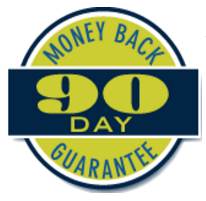 There is a money back guarantee for all HGH.com products.If you return the product, used or unused within 90 days, they'll refund your money in full.

Complete contact information and company address can be easily found on the website.
HGH.com Pros and Cons
Advantages of HGH.com
The site offers several products covering many supplement needs.
The website offers lots of information on the products, on Human Growth Hormone in general, and on the supplements themselves.
There's a 90 day money back guarantee on all orders.
Disadvantages of HGH.com
Their prices can be pretty high.
They claim benefits like increased height which just can't be supported by research.
We haven't found much when looking for customer feedback online.
The Bottom Line
We usually review individual supplements, and sometimes stacks.

This time, we're reviewing an entire company.

HGH.com has an impressive array of products for weight loss, bodybuilding, sexual enhancement, and this is all in addition to its flagship HGH boosting products.

They've got a solid website with good contact information and a 90 day money back guarantee on all orders.

All this speaks highly of their business model but leaves one big question mark.
Do the products work?
This is of course the most important question for most products, and we don't have an answer.

The formulas look decent, but not special.

The prices, on the other hand, are pretty steep.

If any of the HGH.com products intrigue you, go ahead and try it out.

You can, because they'll honor their guarantee if you return it within 90 days.
Have You Used HGH.com Products?

Leave Your Review Below?
Top 3 Body BuildingAffiliate Disclosure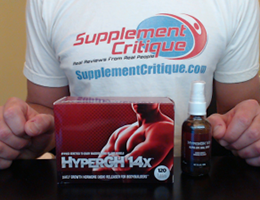 HyperGH 14X is a potent HGH releaser which works great for bodybuilding.

Read more in our review.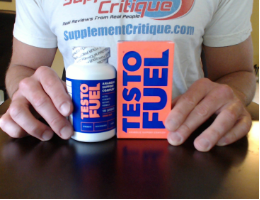 Testofuel is the most effective testosterone boosting supplement on the market that ive tested.

Read my review to learn more.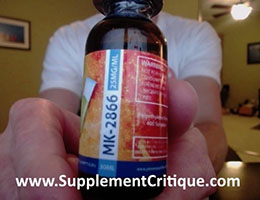 Ostarine is the poster boy for SARMS, and will promote lean muscle tissue growth dramatically.
Ask A Question
User Questions and Answers
No Questions Have Been Answered For This Article.