MaxGain Extreme Review – 7 Big Reasons Not To Try It
By:
Rob Miller
Fact Checked On: 11-1-2016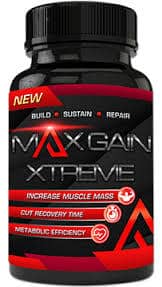 When you see a product call itself a "scientifically advanced extreme pre workout pill" you want to think it just might be something special.

This is what it says right at the top of the MaxGain Extreme website.

The use of the word "scientifically" is no accident.

It's there to lend authority to this pill.
Of course, this is just marketing scheme.

Nothing is wrong with that necessarily, all products need to market themselves. The good products have it easy. They just have to tell the truth.

The not-so-good ones, well they have to be a bit more creative.
A visitor to our site recently asked me to check out MaxGain Extreme.

He wanted to know if it lives up to such claims.So we checked for him.

Read on to see what we found.
What Is MaxGain Extreme
The first thing we always do is take a look at what the product is and what they say it does.

Right from the get-go, this information was confusing.

The product's tag line calls it a pre workout pill, but if you scroll down not half a page, they say it's a testosterone booster.
Even the dosage instructions conflict.When they call it a testosterone booster, they say take 1 pill per day in the morning:
But when they talk about it being a pre workout, they have a different set of instructions:

While the two benefits are related, they are not the same.
A pre workout gives you energy to propel you through your workout and usually provides some sort of nitric oxide boost to increase your pumps. It's an immediate effect.

You take the supplement about 30-60 minutes before your workout, and you're ready to go.
A testosterone booster works over time.The ingredients build up in your system, improving your body's natural testosterone producing process.

Your workouts will improve, but it happens over time as your body composition improves due to the circular process of increased testosterone and better workouts.
Pre workouts and testosterone boosters often work well together when taken as a stack, but in this case, MaxGain Extreme doesn't seem to be able to decide which one it is.

Well since they can't decide, we'll decide for them, by looking at the formula.
MaxGain Extreme Ingredients
I was pleased to see not only a listing of ingredients on the webpage, but also a link to a label image, which can be used to verify that these are indeed the ingredients in the formula.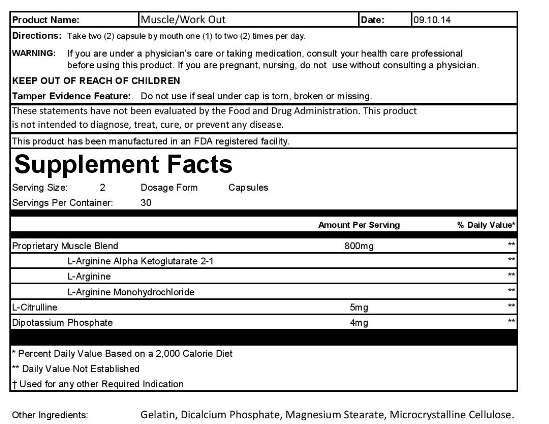 And we can talk a little about what each ingredient does as well:
L-Arginine is a precursor to nitric oxide.

Your body needs L-Arginine to produce NO in your body.

NO is a vasodilator, which means it relaxes and opens up your blood vessel walls allowing an increased amount of blood to flow through to your muscles during workouts.

More blood means a few things to your workout.

It means better vascularity – ie better pumps, it means more oxygen for increased energy, and it means more nutrients for better recovery post workout.
L-Arginine Monohydrochloride is actually just another name for L-Arginine in slightly different form.

Its benefits are the same as L-Arginine.
L-Arginine Alpha KetoGlutarate which is again, a slightly different form of L-Arginine.
L-Citrulline is somewhat different in that it's a precursor to L-Arginine.

So it first converts to l-arginine, then to nitric oxide.

It has other benefits as well that include delaying the build up of lactic acid which means you can work your muscles harder and longer before they get fatigued, and increasing muscle energy (ATP).
The MaxGain Extreme website characterizes the benefits of each ingredient a little differently:

Is MaxGain Extreme a Pre Workout or a Testosterone Booster?
Judging by the ingredient profile, MaxGain Extreme is clearly a pre workout supplement.None of the ingredients has anything to do with boosting testosterone, but it is clearly designed to boost nitric oxide production for better workouts.
The proprietary blend of the 3 types of L-Arginine totals 800mg per 2 pill serving.

Interesting – the website says take just one pill, but the label says to take 2; with this low of a dose, it seems 2 would definitely be preferable to.

Even at a 2 pill dose, the amount of L-Arginine you're getting is far below what is recommended for pre workout purposes.

Most experts recommend about 1.5 grams prior to working out.
MaxGain Extreme Reviews
The MaxGain Extreme website doesn't provide customer testimonials, and I wasn't able to find any feedback anywhere else online either.

This is too bad, since it's often the best way to determine if a supplement is actually out there benefiting anyone.
The Free Trial Scam
We've determined that MaxGain Extreme is a pre workout supplement, and a pretty mediocre one at that (based on the low dosing in the formula).

So really what's left to talk about is price and value.

If MaxGain Extreme is super cheap, it may be worth it to give it a shot.

Unfortunately, that's not the case.

In fact, the opposite is.
The only way to buy MaxGain Extreme is through their official website by signing up for a free trial. Free trial? That sounds great, right? Uh, wrong.

They may call it a free trial, but there's nothing free about it.

In fact, they've even stopped calling it "free" due to all the complaints about trials such as this one:

Here's how it works.

You sign up for the trial and pay a small ($4.95) shipping charge. They send you a full one-month supply.

From the moment you sign up, you have 14 days to call and cancel your trial.

If you don't, on the 14th day, they will charge you full price for MaxGain Extreme – $79.97.

And that's not all.If you don't cancel, they'll continue to send you a new bottle each month, and charge you that obscene price of $79.97 plus shipping for each one.
Guys, even if MaxGain Extreme does provide some benefit, it's not worth $80 a month.It's underdosed L-Arginine with a massively underdosed amount of L-Citrulline thrown in for good measure.

According to the folks over at bodybuilding.com, the recommended pre workout dose of L-Citrulline is 3 grams.

The L-Citrulline dose in MaxGain Extreme? 5 mg. You would have to take 1200 MaxGain Extreme pills to get you to that recommended dose. (Please don't take that as a recommendation to take 1200 pills of anything.

This is just to point out how absurdly low the dose is, and how likely it is to be positively ineffective).
Who Makes MaxGain Extreme?
The first time I looked for MaxGain Extreme, the manufacturer was listed as a company called Healthy Image USA LLC.

This company had been in business for a total of 6 months.

When I went back today to verify some information, all references to a parent company had changed to "Live Technologies LLC".

Finding information on Live Technologies LLC proved impossible.

Their address turns up a completely different company, leaving us wondering who these people really are, and what they're trying to pull.
The truth is, in researching supplements sold online – especially the trial offers – changes in business title, product name, ingredients lists, and phone numbers happen all the time.

My strong opinion is that it's because their own shady reputations begin to catch up with them and they have to reinvent themselves in order to stay in business.

So for now, MaxGain Extreme is a product of the Live Technologies LLC company, about which we could find nothing.
MaxGain Extreme Refund Policy
As you might imaging, the MaxGain Extreme refund policy is a joke.

There are no refunds for open or used product.

Effectively that means there is no way to try it without risk.

You can only return unopened bottles, and you must call to request an RMA number within 14 days of your purchase.

They call it a 30 day refund policy, but I don't see where 30 days comes into the picture at all.

You need to get an RMA number within 14 days, and you must return the product within 14 days from then. That totals 28, not 30, days.
MaxGain Extreme Pros and Cons
Advantages of MaxGain Extreme
The ingredients are listed on the website.
The formula is all natural.
Disadvantages of MaxGain Extreme
The dosing is pathetically low.
There is no scientific backing to the effectiveness of MaxGain Extreme.
We found no customer reviews.
The website calls it a pre workout pill, then calls it a testosterone booster, apparently not knowing which to go with.
The website spells MaxGain Extreme as MaxGain Extream…. more than once.
You can only purchase it by signing up for the trial which puts you into a monthly billing program automatically.
The refund policy is almost entirely unhelpful.
The Bottom Line
I see a new free trial supplement scam almost every day.

Even so, I look at each one individually, looking for possible merits.

That's why we talk about ingredients in every case.

Any one of these supplements could be quality stuff.

That's determined by the formula, not the marketing.

The problem is, most manufacturers who go into the free trial game, do so not because they want to get word out about their fabulous supplement.

It's because they know deceit is the only way to get people to buy their product, so they're willing to engage in it.
When it comes to MaxGain Extreme, the problem is deeper than the trial.The formula is significantly under-dosed on the L-Argninine and extremely under-dosed on the L-Citrulline.

It's very unlikely to be effective no matter how much you pay for it.

The website is confusing and conflicts itself more than once.

They even spelled their own product wrong once or twice.
Nope, stay away from MaxGain Extreme.

There are several reasons to avoid this stuff, and not one significant reason to try it.
Have You Used MaxGain Extreme?

Leave Your Review Below!
Top 3 Pre WorkoutAffiliate Disclosure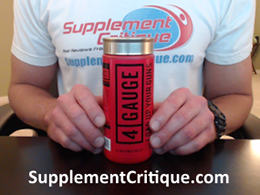 4 Gauge is a brand new pre workout that kicks in FAST and will rev up your workouts.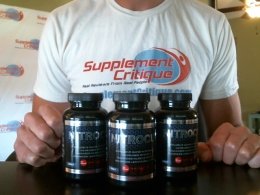 Nitrocut is a VERY effective pre workout supplement for a variety of reasons, see why here.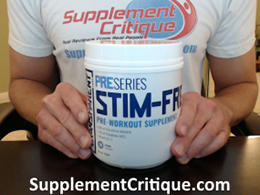 If you're looking for a stim-free pre workout, add Transparent stim-free to your list!
Want To Really Get Ripped?

Click Here To Download My FREE "Get Ripped" Ebook!
Ask A Question
User Questions and Answers
No Questions Have Been Answered For This Article.