InteliGEN Review – 6 Big Reasons Not to Use It
By:
Rob Miller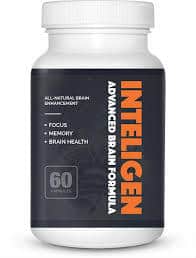 Brain boosters. Cognitive enhancers.

Adderall alternatives. Nootropics.

Whatever you choose to call them, they've been taking over the natural supplement world for a while now.

If you've ever checked one out or followed a link, you know how aggressively they use social media to market themselves.

A new one pops up on your twitter feed every couple hours.
That's how I came across a product called InteliGEN Advanced Brain Formula. It's a nootropic supplement being sold online that promises to boost how well your brain performs, so you can act at peak capacity, getting things done and moving your life forward.
What Are Nootropics?
Nootropics are substances and/or stacks that can be used to enhance your memory, your focus, your clarity, your mental energy, and the way you use your brain to achieve your goals overall.

They've been around for decades, but a couple of "events" have come together in recent years to cause the market to just explode:
ADD/ADHD medication.

These days, you can barely walk around a college campus without seeing or hearing about students buying Adderall on the aftermarket from other students who have it prescribed by their doctor to help with their diagnosed ADD/ADHD.

These non-ADD/ADHD students use the pills to help them stay awake and focused so they can pull all-nighters preparing for an exam or writing a paper.
The movie Limitless.

In this movie, Bradley Cooper stars as guy who's kind of a loser until he takes this pill that allows him to use close to 100% of his brain power instead of the minuscule portion we use normally.

As a result, he achieves great success in the stock market, he writes a book overnight, and of course he finds himself living an exciting life filled with adventure.

Oh, and of course, he gets the girl in the end.
Both of these factors happened to be well-timed to coincide with advancements in the natural supplement industry, and the popularity of the supplements exploded.
What Can InteliGEN Do?
Belonging to this category of supplements, InteliGEN promises to:
Help support your memory.
Improve your concentration.
Increase the speed at which your brain processes information.
Boost you energy.
Give you laser-like focus.
How Does InteliGEN Work?
InteliGEN claims to work basically the same way all nootropic supplements claim to work.

It increases the number of and improves the functioning of essential neurotransmitters in the brain that are responsible for how information is taken in and used by the brain.

In addition, it improves the overall health of brain cells, and maintains proper levels of the amino acids and other key components needed for your brain to function at its highest level.
InteliGEN Ingredients
People are using these nootopic supplements, and some are getting great results, but that doesn't mean they all work as advertised.

It's important to look at the ingredients as a means to understand just how InteliGEN may or may not work.
When we're researching a supplement, the best thing we hope for is that they proudly display an ingredients label right on the website.

This way, we know exactly what's in the formula at exactly what doses. InteliGEN doesn't do this.They tell us what the primary ingredients are, but they don't give us a complete list, and they don't give us amounts.
Here's what we know goes into InteliGEN:
Bacopa Monnieri which comes from India and is commonly found in Nootropic supplements.

It's an antioxidant that is thought to also boost memory and cognitive ability.

It may also reduces anxiety and depression as it relates to stress.
Vinpocetine which comes from the periwinkle plant.

It can increase the flow of blood to the brain which increases both oxygen and vital nutrient delivery to the brain.

It also helps to renew damaged brain cells.

Another benefit is that it increases the neurotransmitters in the brain necessary for optimal functioning, and protects neurons from toxins.
Ginkgo Biloba which boosts cognitive energy.

It's been used for centuries to improve memory and alertness.

It's currently used to slow the progression of dementia symptoms and studies are showing it to improve attention, motivation, and concentration.

In addition, Ginkgo Biloba can also improve circulation to the brain.
Acetyl L-Carnitine which can boost energy, increase memory, and improve learning capacity.

It does this while also acting as an antioxidant with anti-aging benefits to the brain.

It quickens memory recall and lengthens attention span and flexibility.

It also functions as a neuro-protector, keeping your brain healthy by eliminating toxins.
Again, it isn't clear if the above represents all the active ingredients. In fact, it likely does not.

Elsewhere in the review it is mentioned that the formula contains: "nutrients, amino acids, and vitamin B6".

The fact that Vitamin B6 is not mentioned in the "complete" ingredients list indicates that there may be others missing from the information given as well.
Until now, we've talked about InteliGEN as a the manufacturer would like to present the product.

We've mainly stuck to their claims and benefits in the way they want us to see them.

But at this point, we're going to shift our focus, and potentially expose some weak spots... if there are any.
Patent Ingredients?
The InteliGEN website claims that the formula contains "patent ingredients":

The trouble is we looked around and found no indications that InteliGEN holds any patents on anything, and there is no company name they seem to be operating under, other than InteliGEN.
That brings us to another sketchy claim made by InteliGEN.

Right at the top of their website, is this image:

Again, the trouble is we did some research and found absolutely no evidence that InteliGEN has appeared on, been mentioned by, or has in any way a connection to CBS, NBC, Maxim, Men'sHealth, People, or Time.It seems like they wouldn't mention such a thing when it's a lie, but I guess they didn't think anyone would check.

Well, we did, and they are indeed lying.
Clinical Studies
At the very bottom of the website, InteliGEN invites us to take a look at a few Studies they claim support the stated benefits of their product.

Just like the "As seen on" section, I don't think they expect you to really check these sources out, because when you do, you find out very quickly that these studies don't support their claims at all.
Source 1talks about cognitive enhancers and their potential, but doesn't offer any evidence, clinical or otherwise, that any of the ingredients does what it claims.
Source 2talks about a study of 2 nootropic substances from the racetam family (piracetam and levetiracetam) that aren't even listed as being in the InteliGEN formula.
Source 3studies a group of plants, again unrelated to anything stated to be in InteliGEN.
Source 4 is a study done recently in Russia where rats were injected with certain peptides.
Truth be told, this is actually pretty insulting.

I see this as deliberate dismissal of legitimate concerns a potential customer may have. They want to look legit by linking to sources, but they do it by linking to sources that don't even try to support their product.

The simply don't think their customers will follow up with their research, so they didn't take the time to find studies (if they exist) of ingredients actually found in the formula.
InteliGEN Side Effects
So far, the nootropic substances found in InteliGEN, and even those that aren't, have shown to be prety safe and relatively side effect-free. This is the good news.

Of course, no substance can be assured not to cause any discomfort for anyone, so it's certainly possible that a person taking InteliGEN may experience a headache or some stomach upset, but for the most part, side effects should be mild or non-existent.
That said, we checked out the listed ingredients with WebMD, and this is what we found as far as potentials:
Bacopa Monnieri can cause stomach cramps, increased frequency of bowel movements, dry mouth, fatigue, or nausea.
Vinpocetine can cause headache, dizziness, nervousness, face flushing, sleeplessness, headaches, or nausea.
Ginkgo Biloba can cause skin reactions and rapid heart beat.
Acetyl L-Carnitine can cause your breath, urine, and sweat to smell fishy.
Where to Buy
InteliGEN is only available online and only through their official website.

It doesn't appear to be pushing a phony "free trial" scam, so that's a good thing.

All the ordering options appear to be straight up sales.
Buy 1 bottle for $49
Buy 3 bottles for $33 each ($99)
Buy 5 bottles for $29.60 each ($148)
Shipping is $9.95 if you choose the smallest package, but free with the more expensive options.All options are covered by a money back guarantee as explained in the Terms of Service document: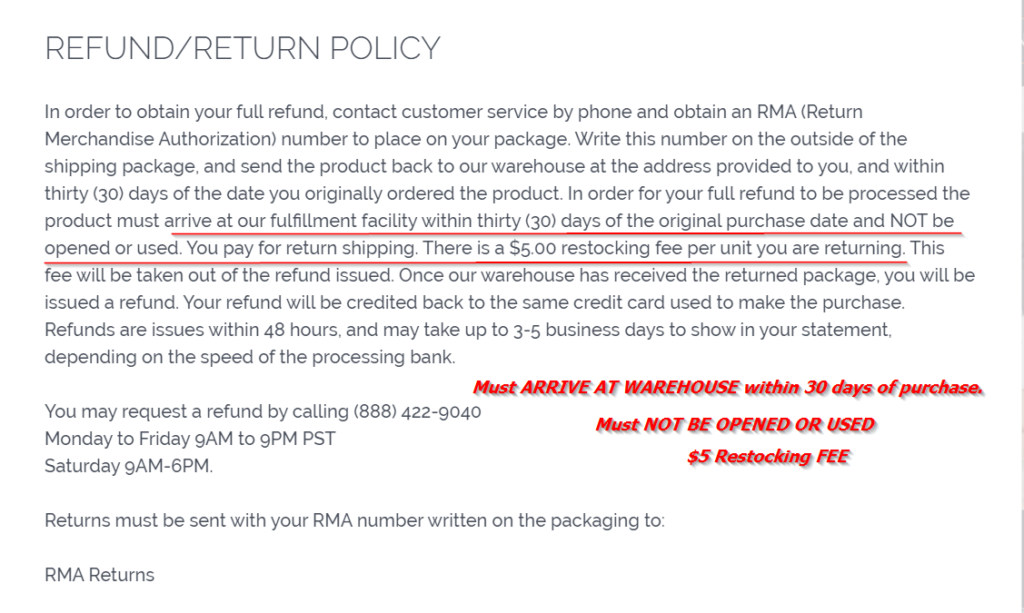 Who Makes InteliGEN
The InteliGEN website doesn't mention a manufacturer with a separate name apart from InteliGEN.

All the administrative information about shipping, returns, and billing all use the name InteliGEN.

But there is also mention of another product, Smart Cleanse Detox, in the Terms document.

We drilled down a little on that and came up with a company called Lumen Naturals that sells the detox product on their website.

There was no sign of InteliGEN, so there's may or may not be a connection, but it's as close as we could get.
InteliGEN Pros and Cons
Advantages of InteliGEN
The ingredients are all natural.
Taking InteliGEN is probably safe.
Disadvantages of InteliGEN
They don't provide a full ingredient list.
They make several misleading statements on their website, including that InteliGEN has been featured on television and in magazines, that they hold a patent for the ingredients, and that there are studies to support the effectiveness of the ingredients.
The money back guarantee is convoluted and involves a restocking fee.
There are no independent reviews from customers who've used it.
The Bottom Line
There's no reason to believe InteliGEN will cause harm to anything other than your wallet.The ingredients are considered safe, and there's even a low incidence of side effects.

The problem is, you don't want a supplement that's just safe, you want it to be effective as well.

In fact, you want it to be the most effective supplement you can buy.

As much as I'd like to say otherwise, InteliGEN just isn't that.

You may experience a little energy boost, but it won't be much.
If InteliGEN did what they say it does, they wouldn't have to lie about being in the media, they would be in the media.

They wouldn't have to lie about having patents, they'd have patents.

And they wouldn't have to lie about clinical studies proving it works, there would be clinical studies proving it works.
We have other choices. There's no reason to go with InteliGEN, and plenty of reasons NOTto.
Have You Used InteliGEN?

Leave Your Review Below!
Top 3 NootropicsAffiliate Disclosure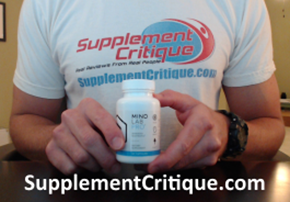 Mind Lab Pro is a VERY effective nootropic for focus, concentration, short / long term memory, and more.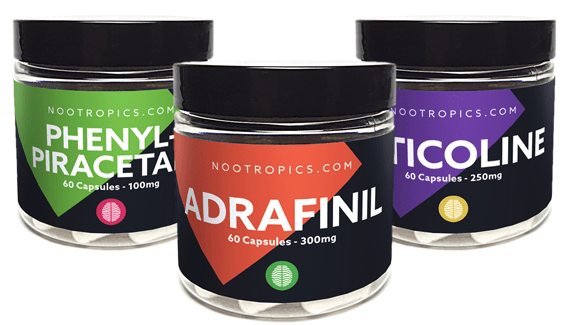 The Ultimate Nootropics Stack by Nootropics.com is one of the most effective stacks I've taken.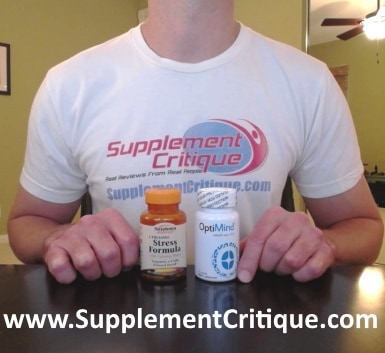 The combo of L-Theanine and Caffeine is a well known nootropic stack that really works.
User Reviews

1.0 out of 5 Stars (2 Reviews)
Have you used this supplement?
Thanny's Review
I buy a trial that I can't received (according for them an incorrect address).
But I have a charge in my credit card 15 days later without my approval.
The staff of the bank of my credit card call them to cancel all and refund my money. But they said that only they will refund the 50%. It's incredible! because they don't send the second box of pills.

Was this review helpful to you?
31 out of 33 people found this review helpful.
---
Anthea mcl:auchlan's Review
By
Anthea mcl:auchlan

,
Mar 11, 2017
I had problems with my order and when charged I complained and did receive a part refund.
I gave the product a go, 1 plus bottle. It didn't work and I became more irritable and depressed

Was this review helpful to you?
11 out of 12 people found this review helpful.
---
Want To See What Supplements
Work Like Adderall?

Click Here To Find Out!
Ask A Question
User Questions and Answers
---

Why did I receive another bottle of Inteligen in the mail today when I did not order it nor want it. Please send me address to return unopened bottle and cancel immediately any further Inteligen being sent to me. I want to send this bottle back and have my credit card redeemed for the price of the bottle. I want you to send me confirmation that my card was credited!!! Please expedite ASAP MY REQUEST!!! Kim Snyder. klsrn56@ hotmail.com -Kim Snyder

SupplementCritique.com is a review website. We have no affiliation with Inteligen. In fact, if you read the review above, we recommend against ordering it for precisely the situation you find yourself in. You'll need to contact them directly. There should be a phone number where you can reach them on your credit card statement .- Rob
Was this question helpful to you?
7 out of 7 people found this question helpful.
ASK A NEW QUESTION
---

After reading the lot about this rotten product, I'm furious. I ordered 1 bottle at $ 49.90 before I read about it.I want to cancel and report this company! How do I go about it? Thank you so much. Erwin -Erwin

Call them at 1-888-422-9040 to cancel your ongoing subscription. Make sure they send you a confirmation email, so you have proof if you need it. As for reporting them, contact the Better Business Bureau and/or your State Attorney General.- Rob
Was this question helpful to you?
7 out of 7 people found this question helpful.
ASK A NEW QUESTION
---

Did Stephen Hawking Use Inteligen? -Derrick

What do you think? :) My guess is, no he didn't.- Rob
Was this question helpful to you?
10 out of 15 people found this question helpful.
ASK A NEW QUESTION