Hightenz Review – Is Hightenz Discontinued?
By:
Rob Miller
Fact Checked On: 11-19-2013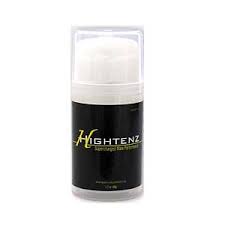 Hightenz Overview
We can't tell you how many male enhancement products we've seen come and go over the years. Suffice it to say the number is huge. It seems like every day a new option comes in and an old one goes out. Recently, I had a reader ask me to look into a product he saw a commercial for on YouTube.

The product was called Hightenz, and by the time I got to it two weeks later, the product was off the market. That's literally how fast things change in this world.
But I'd been asked to check it out, so I did. Sometimes, products go off the market, but they're still floating around out there on the after-market, so guys may still find themselves with an opportunity to buy it. For that reason, I go ahead and make an assessment for you, in case you end up in that position.
Hightenz is a topical male enhancement formula with a primary function of prolonging your erections and preventing premature ejaculation. There a lots of creams and lotions that do that. The hook for Hightenz is that it also improves your sex drive and erection quality, making it an all around topical male enhancement product.
Hightenz Ingredients and How They Work
The premature ejaculation side of the equation is pretty straightforward. The primary ingredient serving that function is Lidocaine, which is the same or similar to most other delay sprays we've seen. Lidocaine is a mild local anesthetic that your dentist probably uses to prep your gums for a shot of Novacaine.
For the enhancement side of things, Hightenz uses L-Arginine, Ginseng, and Avena Sativa. L-Arginine increases the flow of blood to your penis for harder erections, Ginseng helps that increased blood flow along and provides energy, and Avena Sativa helps increase the amount of free testosterone in your body.
Instructions are to apply Hightenz directly to your penis just before sexual activity. It should start to work immediately.
Hightenz Pros and Cons
Advantages of Hightenz
It combines help for premature ejaculation with a bit of performance enhancement.
It requires no commitment. You just use it when you want.
Disadvantages of Hightenz
It's expensive.
It may numb more than you want it too (like your partner for instance).
It has been discontinued and the website no longer exists.
Where to Buy
We haven't been able to locate a source for Hightenz. When it was available, the cost of a full size bottle with 30 uses was $39.99. They also had a less expensive trial size and an autoship program available.
Conclusion
Hightenz was definitely one of the more expensive delay creams we've seen, and this is probably because of the additional performance benefit it provided. For whatever reason, Hightenz is no longer available, and we don't see it as so special that it should cause a person any great disappointment.
Have You Used Hightenz? Leave Your Review Below!
Top 3 Male EnhancementAffiliate Disclosure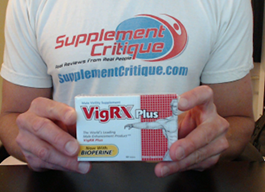 Out of the 100+ male enhancement products Ive tried, Vigrx Plus was the best.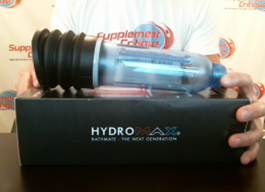 The Bathmate is a proven water-based vacuum pump that can help dramatically increase your size.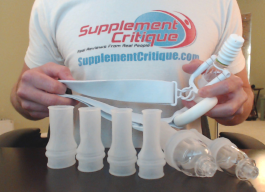 Phallosan Forte is a GREAT option for those looking to grow both length AND girth, permanently.
Honorable Mention/Inexpensive Alternative:Magnum Rings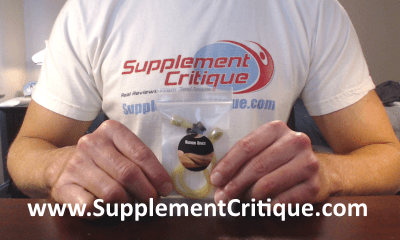 Magnum Rings are a VERY affordable option to getting both girth and length gains, at a fraction of the price of the Bathmate or Phallosan Forte.
Click Here to see our full Magnum Rings review.
Want To REALLY Get Bigger?

Click Here To See Products That WORK!
Ask A Question
User Questions and Answers
No Questions Have Been Answered For This Article.