HumanoVar Review – Does It Work?
By:
Rob Miller
Fact Checked On: 4-27-2020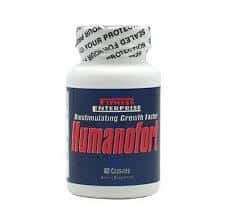 HumanoVar Overview
If you're a guy over 35 or 40, you would probably benefit from a natural testosterone boosting supplement.

Maybe your levels aren't so low that they need a doctor's intervention, but they're low enough to notice.

You've got less interest in sex, you've gotten soft around the middle, you're more irritable than you used to be, and the workouts you did years ago just don't get you the results they used to.

Most of the natural testosterone boosting supplements we try use a mix of the same several ingredients.

There's Tribulus, Tongkat Ali, Fenugreek, DAA, Avena Sativa.

But HumanoVar doesn't contain any of these. HumanoVar is different.

Let's take a look at this unique something and figure out if different is good or bad in this case.
HumanoVar promises to get you back in the sack, back in the gym, and back in the game.

You'll lose fat more easily, you'll gain muscle, and you'll be feeling virile again.

And in addition to supporting testosterone levels, HumanoVar improves muscle recovery by reducing oxidative stress and lowers the rise in cortisol that happens when storing fat.

So let's look at those ingredients and see if and how HumanoVar does what it does.
HumanoVar Ingredients and How They Work
The key ingredient in focus is the Proteic Embryo Extrract.

What is does is balance hormones in times of stress, using its richness in minerals like Zinc, Copper, and Iron and Vitamins B5 and B6.

It also contain growth factors that can help lead to an increase in lean muscle and a decrease in fat.
Additional ingredients include:
Vitamin E which is known as the sex vitamin because it increases both blood flow and testosterone levels.
Selenium which strengthens the body's immune system, lessens muscle fatigue, and acts as an antioxidant to protect cells.
The recommended dose is 1 HumanoVarcapsule or one scoop of the HumanoVar powder.

It comes in both forms so you can choose which is more convenient for you.
HumanoVar Pros and Cons
Advantages of HumanoVar
The ingredients are all natural.
It comes in pill and powder form so you have options.
There are some favorable HumanoVar review from customers who say it improves strength, endurance, and recovery.
Disadvantages of HumanoVar
It's expensive.
Given the fact that the formula uses odd ingredients, the company doesn't explain much about how they work.
Where to Buy
You can purchase HumanoVaronline through a number of retail sites.

A month's supply of either the powder or the pill form sells for about $100, and I see no evidence of a manufacturer's guarantee.
Conclusion
There's something a little off about HumanoVar.It's got strange ingredients that it doesn't take the time to explain.

On the other hand, the reviews are pretty positive. It's hard to know what to believe.

Too bad there's not an iron clad money back guarantee.

Then you could try it out for yourself without risk.

As it is, I wouldn't put HumanoVar at the top of my list of recommendations.
I have no doubt in my mind that $100 is just simply too much to pay for something with such a strange formula that has no evidence to back up its efficacy.
You could always try it and let us know if HumanoVar works as well as they say it does, but if you d, be wary of the lack of information about the weird ingredients that went into it.
Have You Used HumanoVar?Leave Your Review Below!
Top 3 Testosterone BoostersAffiliate Disclosure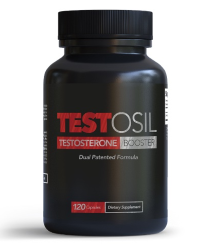 Testosil is the most effective testosterone boosting supplement on the market that I've tested.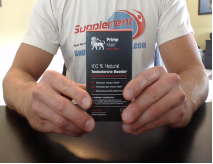 Prime Male is another very effective testosterone booster that uses clinically proven ingredients.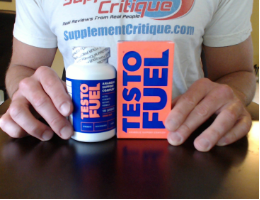 Testofuel is a VERY popular testosterone booster that contains ingredients to help older men.
Check Out My Top Choice For T Boosters - Testofuel

Click Here To Read My Review
Ask A Question
User Questions and Answers
No Questions Have Been Answered For This Article.