HumaPro Overview
If you're a serious bodybuilder, you supplement your protein. It's pretty much that simple, right? Well,it's a little more complicated than that actually. You need essential amino acids to reduce muscle breakdown and damage and improve muscle recovery. So we drink protein drinks with whey, and we're all set. That's how it was until ALR Industries introduced HumaPro. Before HumaPro, whey protein was your only real option. But ALR makes the argument that whey is for cows, HumaPro is for humans.
According to ALR, "HumaPro is for anyone who wants the highest bio available, lowest waste protein matrix specifically formulated for the human body." It changes the protein game in that it is lactose and gluten free, vegan friendly, and it results in:
500% more lean mass gain than whey protein.
250% greater fat loss than whey protein.
It also claims to be:
300% more efficient than whey or other food proteins.
100% predigested so no bloating or gastrointestinal discomfort.
Free of heavy metals.
There is plenty of buzz on HumaPro on the forums, and most of it is positive.

So we wanted to take a look at what's in this stuff.
HumaPro Ingredients and How They Work
HumaPro claims to be the best possible protein source for the human body. It uses the essential amino acids in the exact way the body needs to not only fully absorb, but fully utilize. So while under normal circumstances, 1 gram of protein has 4 calories, 1 gram of protein in HumaPro has only .004 calories per gram (or .02 calories per 5 gram serving). So you get the best anabolic effect from the best kind of protein available with virtually no calorie intake.
In addition to the matrix of essential amino acids, HumaPro is loaded with vitamins and minerals like Vitamins B-6, Vitamin B-12, Magnesium, Calcium, and Zinc.
HumaPro comes in powder and tablet form. You should take 1 serving (based on your weight) about 20 minutes before and immediately after working out. Athletes can use it up to 6 times daily based on their activity for the day.
HumaPro Pros and Cons
Writing out a list of the positive and negative aspects of a product is a great way to decide whether or not to take the plunge.
Advantages of HumaPro
It claims to revolutionize the whole idea of protein supplementation.
It mixes really well.
It can help you gain muscle while losing fat.
There are lots of very favorable HumaPro reviews on the bodybuilding forums and sites.
Disadvantages of HumaPro
It can be expensive if you take as many servings as is in some cases recommended.
The marketing is a little over-hyped with talk of mother's milk.
Where to Buy
There are plenty of online sources for HumaPro. Generally the 60 serving size jar of powder goes for around $45. This can be cheap or expensive depending on how you use it. If you use 6 or more servings per day, this jar will only last 10 days. But if you supplement less frequently, you can make it last a month or more.
Conclusion
When you're building muscle and decide to supplement protein, HumaPro is a good option. It may not be the miracle it claims to be, but it will probably help you gain muscle. And if you're looking to lost some fat as well, HumaPro is a great choice.
I would say go ahead and try it out so long as you are fully aware that it is not going to do everything that it says it is, but I would still expect it to have some good effects on your health and should at least help you bulk up.
Have You Used HumaPro? Leave Your Review Below!
Top 3 Pre WorkoutAffiliate Disclosure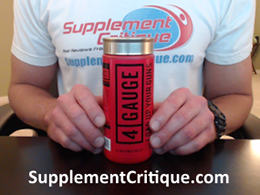 4 Gauge is a brand new pre workout that kicks in FAST and will rev up your workouts.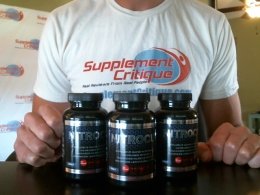 Nitrocut is a VERY effective pre workout supplement for a variety of reasons, see why here.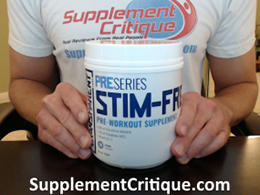 If you're looking for a stim-free pre workout, add Transparent stim-free to your list!
User Reviews

5.0 out of 5 Stars (1 Reviews)
Have you used this supplement?
Saved my contest prep
I have been using Humapro for over 3yrs. Back in 2012 I was diagnosed with Gout due to increasing protein intake too far during contest preparation. I had to make changes quickly without sacrificing hard earned muscle. So I cut out 2-3 shakes per day and added Humapro. Never had another issue with flareups and I broght the best conditioning to the stage at that time. The taste is amazing and mixability isn't bad (sometimes there are a few grains that don't dissolve). All in all I would suggest this to either supplement protein in a bulking phase or in place of protein in a cutting phase.

Was this review helpful to you?
21 out of 24 people found this review helpful.
---
Want To Really Get Ripped?

Click Here To Download My FREE
Ask A Question
User Questions and Answers
---

Can you mix humapro with lactose free milk? -wilfrido

You shouldn't. It's not recommended that you ingest any other source of protein within 2 hours of taking Humapro.- Rob
Was this question helpful to you?
6 out of 7 people found this question helpful.
ASK A NEW QUESTION