Provacyl Review – Does It Stop Aging?
By:
Rob Miller
Fact Checked On: 5-2-2018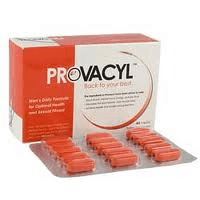 Note: This is just a review. Click Here to visit the official Provacyl website.
Women have menopause. Men have andropause. Though it's a less familiar word than its female counterpart, andropause is no less real. It refers to a change in the balance of hormones in the male body as it ages. And just like menopause does for women, andropause has its negative effects for men:
Lack of energy. Increased fat deposits. Decreased muscle mass. Low sex drive. Lack of stamina. Loss of memory and focus.

Wrinkles and sagging skin.
Provacyl is a daily supplement that claims to be able to naturally restore the hormonal balance you had in your youth. By bringing your testosterone, HGH, DHEA, and estrogen levels back into a more healthy, youthful balance, those symptoms of andropause start to disappear, and you look and feel 10 to 15 years younger.
Provacyl Ingredients and How They Work
Provacyl uses a combination of amino acids and herbal ingredients to help you fight against the effects of aging.
Amino Acids like L-Arginine, L-Glutamine, L-Glycine, L-Lysine, and L-Tyrosine, and GABA are known to increase natural levels of HGH in the body. They are often used by athletes to increase their levels of free HGH.
Ginkgo Biloba increases focus and energy.
Muira Puama is an ancient South American herbal aphrodisiac.
Chaste Berry balances levels of testosterone and estrogen.
Ginseng provides energy and endurance.
Swedish Flower Pollen supports a healthy prostate.
Tongkat Ali increases testosterone to build muscle mass and increases libido.
Soy Phytosterol Complex improves prostrate health and insulin production.
Soy Phosphate Complex improves mood, memory, and attention.
DHEA is a precursor to the male hormone. It may help protect against heart disease and boost the immune system.
It is recommended that you take 2 Provacyl capsules per day. You should start to notice some positive effect in about 30 days, but expect it to take at least 60 days to achieve close to the full benefit.
Provacyl Pros and Cons
A good way to make sure you consider all potential ups and downs about a product is to make a list of each.
Advantages of Provacyl
It's an all-around healthy supplement for men, particularly geared toward anti-aging.
There is a 67 day money back guarantee.
There are discounts and free gifts available with bulk order purchases.
Disadvantages of Provacyl
Independent Provacyl reviews from previous customers are difficult to come by.

It requires commitment and expense.
Where to Buy
You can order Provacyl online through its official website, www.Provacyl.com, or a number of other online retailers. At the official site, you can order a 1 month supply for $59.95. If you buy more, your per month price goes down. A 1-year supply, for example, costs about $33 per month, and you get a free gift. You'll also be eligible for the 67 day money back guarantee if you buy through the website.
Conclusion
If you've started to notice the effects of aging on your body composition, your face, your libido, and/or your memory, it may be worth looking into a daily supplement designed specifically to combat these very things. Provacylseems like a good option. Our bet is that while you may not look 15 years younger, you'll probably feel a little better, have more energy, and experience a libido bump. Our recommendation is that you order it through theProvacyl website, and make sure to take advantage of the money-back guarantee if you find it's just not for you.
Have You Used Provacyl? Leave Your Review Below!
Top 3 Hgh SupplementsAffiliate Disclosure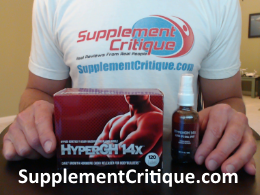 HyperGH 14X is a potent HGH releaser which works to help with recovery.Read more in our review.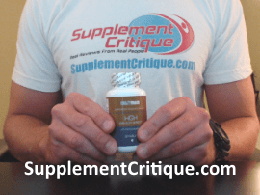 HGH Elite series is another one of the best HGH supplements we've ever tested.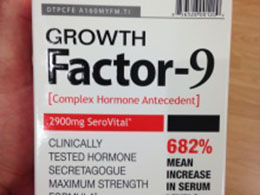 While it is very expensive, Growth Factor 9 has proven that it indeed does WORK.
Ask A Question
User Questions and Answers
No Questions Have Been Answered For This Article.