Isa-Test GF Review – Is It Effective?
By:
Rob Miller
Fact Checked On: 7-26-2013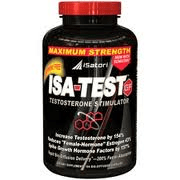 Isa-Test GF Overview
Isa-Test GF is a natural testosterone booster made by iSatori, a company whose stated mission is to "transform this country from the most unfit and unhealthiest to the fittest and healthiest nation in the world. In their arsenal, they have both bodybuilding and lifestyle enhancing supplements. Isa-Test GF is their testosterone booster that also regulates estrogen and growth hormones to give you overall strength and performance results you won't believe.
Unlike many other test boosters, Isa-Test GF has been clinically tested. The results showed a 154% increase in free testosterone in just 30 minutes. That testosterone is what's going to make your workout more effective. One of the ingredients, P-450, has been proven to reduce estrogen by 43%. The idea behind Isa-Test GF is that by increasing testosterone and regulating the other related hormones, Isa-Test GF will help you get rapid and sustained gains in muscle mass, while fat burns off more easily than before.
Isa-Test GF Ingredients and How They Work
Isa-Test GF is made up of 3 proprietary formulas with some vitamins thrown in for added benefit:
Isa-Test Proprietary Blend contains Tribulus Terrestris, Epimedium, P-450, Tongkat Ali, Grapeseed Extract, and Fenugreek. These ingredients all work to stimulate the production of testosterone and keep it unbound from SHBG so it can be useful in the body.
Somatrim Proprietary Blend contains Mucuna Pruriens, Nettle, and Melatonin which together increase human growth hormone factors by 140% leading to accelerated muscular growth.
IsaFlow Proprietary Blend contains Butcher's Broom Extract and Hesperidin.
Vitamin B6
Vitamin C
Zinc
Magnesium
You should take 4 capsules with a glass of water 1 hour before exercise. On days you don't workout, you should take 4 capsules before bed instead, You'll want to use it for at least 8 weeks to ensure that you get the full benefit.
Isa-Test GF Pros and Cons
A quick comparison of the good and bad aspects will help you decide if Isa-Test GF is right for you.
Advantages of Isa-Test GF
It targets the 3 most important hormones for increased strength and fitness.
There is a 60-day satisfaction guarantee.
There are lots of favorable Isa-Test GF reviews from customers.
The ingredients are all natural.
Some clinical testing has been performed.
Disadvantages of Isa-Test GF
It is a bit on the expensive side.
Some reviewers found no change in their testosterone levels.
Where to Buy
You can find Isa-Test GF online at the iSatori website and several other retail outlets.

It's also sold in the Vitamin Shoppe stores so buying the old fashioned way is available as an option. The bottle is a 26 day supply and it'll cost you about $45.
Conclusion
Isa-Test GF is a new and improved version of the old Isa-Test. The difference is in the boost of growth factors you get from Isa-Test GF. The principles behind this product are solid. If you can increase testosterone and growth factors, while inhibiting the effects of estrogen, you can accomplish some real gains. With iSatori standing solidly behind the product in the form of the 60-day guarantee, we think you should giveIsa-Test GFa try.
Have You Used Isa-Test GF? Leave Your Review Below!
Top 3 Testosterone BoostersAffiliate Disclosure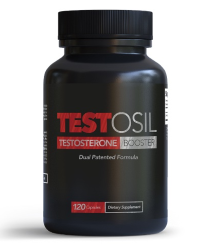 Testosil is the most effective testosterone boosting supplement on the market that I've tested.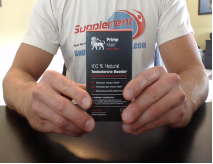 Prime Male is another very effective testosterone booster that uses clinically proven ingredients.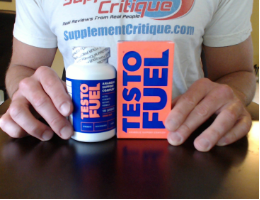 Testofuel is a VERY popular testosterone booster that contains ingredients to help older men.
Check Out My Top Choice For T Boosters - Testofuel

Click Here To Read My Review
Ask A Question
User Questions and Answers
No Questions Have Been Answered For This Article.