Tribuloid

Reviewed by: Rob Miller

3.5 OUT OF 5

RECOMMENDED

Date Published:
06-07-2013
Tribuloid Overview
Tribuloid is a natural testosterone boosting supplement made by Goliath Labs, a supplement manufacturer out of Florida.

The company primarily makes and sells bodybuilding supplements, so Tribuloid fits right in.

If you go to the gym, and you just can't seem to make the same kind of gains you used to, the problem could be a lack of testosterone.

In your 30s, your testosterone levels will start to noticeably drop, and you just can't reach the same goals you used to have little or no trouble with.

To some extent, you can solve this with an herbal testosterone booster like Tribuloid.


Tribuloid Ingredients and How They Work
Tribuloid boasts that it'll give you a testosterone eruption that'll lead to explosive muscle gain.

The primary ingredient responsible for the gain is 1000 mg of Tribulus Terrestris.

Tribulus triggers the production of luteinizing hormone, which then goes on to signal the body to produce and release more testosterone.

Working together with the Tribulus is:
Zinc, Dodder Seed, Epimedium Sagittatum, Avena Sativa, and Tongkat Ali to further boost the production and release of free testosterone.


Saw Palmetto, Calcium, Diindolymethane, and Chrysin to inhibit estrogen and DHT.


Zinc to support immune system functioning, metabolism, and prostate health.
The recommended dose is 2 capsules once a day, preferably before a workout.

What you can expect at the gym is more energy, greater stamina, and overall improved ability to perform.

The same is true for when you get home, albeit in a somewhat different context.


Tribuloid Pros and Cons
A discussion of the good and bad points of a product is always a good idea when considering making a purchase such as this one.


Advantages of Tribuloid
It is all natural.
It increases testosterone.


It's comparatively inexpensive.


The few independent Tribuloid reviews we could find were favorable.


Disadvantages of Tribuloid
There has been no clinical testing, demonstrating its effectiveness.


Goliath Labs offers no satisfaction guarantee.


Its return policy applies only to unopened bottles.


Where to Buy
You'll find plenty of online options for purchasing Tribuloid.

A 60-count bottle, which is a one month supply costs around $20 through most re Look around for your best price.


Conclusion
It would be nice to find a low cost option when it comes to natural testosterone boosters.

While there are no clinical studies to go by, a look at the ingredients seems to show that Tribuloid might fit the bill.

There is no satisfaction guarantee, so you would have to bite the bullet and shell out the 20 bucks, but we think there's a good chance you'll be pleased that you did.
Have You Used Tribuloid? Leave Your Review Below!


Our #1 Choice for Building Testosterone – Testofuel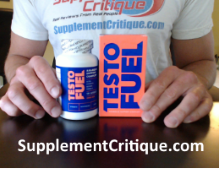 Low Testosterone levels affect close to 50 million American men, and are responsible for weight gain, energy loss, and erectile dysfunction issues.

Testofuel uses a specialized combination of all natural herbs and extracts to help give you a powerful boost in muscle mass and energy.


I recently had a chance to personally test out Testofuel for a period of 3 months, and have written up my full review and results.


User Reviews
There are no user reviews for this post.
User Questions and Answers
User Questions and Answers
No Questions Have Been Answered For This Article.
Check Out My Top Choice For T Boosters - Testofuel

Click Here To Read My Review
Sign Up For Our FREE 41 Page Ebook
"How To Boost Your Testosterone Naturally"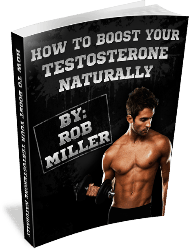 X
Sign Up For Our FREE 41 Page Ebook
"How To Boost Your Testosterone Naturally"