Some companies making weight loss supplements will try to tell you they can do all the work for you.

Clearly it can be tempting to believe this, but don't be fooled.

No matter how convincing their schtick might be, no supplement will make you lose weight if you keep eating junk and sitting around.
Hydroxycut has been a big name in the weight loss pill game for a while now.

They use hyped up marketing to be sure, but they stop short of trying to make you believe they do it for you.

In fact, they glorify the hard work you'll need to do.

And they promise to help you do it.
What is Hydroxycut SX7?
Hydroxycut SX7 is the latest offering in the Hydroxycut line of weight loss supplements from MuscleTech.

It started out as a GNC exclusive, but at this point, you can get it from Amazon.com as well.

Each different Hydroxycut product is a powerful thermogenic in its own right, but they each have a slightly different focus.

For Hydroxycut SX7, it's the feel-good sensory stimulation that it provides.
So far, Hydroxycut SX7 is getting some pretty solid word of mouth, so we decided it was time we had a look.
Hydroxycut SX7 Ingredients
The Hydroxycut SX7 formula consists of 7 ingredients, all hand picked for what they can add to this thermogenic powerhouse.

The list includes:
Myristica Fragrans which is hailed as the big find for Hydroxycut SX7. It's actually a nutmeg seed containing a compound called Myristicin, which is where the claims of sensory stimulation come from.

You'll feel a clean, non-jittery energy with clear focus.
Salvia Officinalis which supports the sensory experience with enhanced laser-like focus.
Ecklonia Cava, a brown algae, containing polyphenols, boosting nutrition for people maintaining a restricted calorie diet.
Caffeine, of course, for its contribution to thermogenesis, energy, appetite suppression, and focus.
Yohimbe which is also a stimulant, and like caffeine, can help ensure that fat cells can be released and used for energy.
Green Coffee which contains chlorogenic acid which can prevent fat from being stored by making sure your body uses sugar efficiently.

Recent studies have shown that taking green coffee extract results in greater weight loss than not taking it, both groups following a low calorie diet.
Raspberry Ketones which can boost your metabolic rate so you're burning more fat and calories.

Raspberry Ketones can also help suppress your appetite so you're eating less.
How To Use Hydroxycut SX7
The first thing you want to do when starting with Hydroxycut SX7is assess your tolerance by starting off slowly.

One the first and second days, take 1 capsule once a day 30-60 minutes before your largest meal.

On the third and fourth days, take 1 capsule twice daily before your 2 largest meals.
Once you know you tolerate it well, you can continue on with the standard dose of 1 capsules, 2 times a day with a full glass of water about 30-60 minutes before your two largest meals.

It's recommended that those meals are breakfast and lunch, because taking Hydroxycut SX7 too late in the day could prevent you from getting a good night's sleep.
After getting used to it, you can take an additional 1 capsule for an energy boost, but you're not to exceed 3 capsules in a day.
Hydroxycut SX7 Reviews
Hydroxycut SX7 is popular enough and has been out long enough to have received a pretty good amount of feedback from customers.

In general, users are mainly having success with it.

The most commonly mentioned effect is the suppression of appetite:
Keith says: "It seems it took a few days to work but my appetite is next to nothing.

I now eat to fuel my body instead of eating like an idiot.

I have lost 8lbs in 2 weeks eating healthy foods because I do not have the cravings I used to have."
Charlotte says: "My goal was appetite control, specifically sweet tooth control. This product is amazing.

After about three days of taking this, my appetite was finally under control. No jitters, no issues.

Love this product!! "
But it's not all about appetite control.

There's a lot of positive feedback when it comes to energy and fat burning too.
Hi says: "These give me energy and don't give me the shakes I don't feel like I am taking anything at all. "
Bryan says: "I bought this product in May and took it regularly for two and half months and I have to say that it does work and is the best and cleanest fat burner I have taken."
Joan says: "I order my second bottle and during that time i lost 20 pounds .it worked for me .I am ordering a third bottle."
On the flip side, some customers didn't get such positive effects:
Domenic says: "Very Disappointed, ran, rode bikes, no change. Did not suppress appetite.

Wish I could get a refund because it was a waste of money."
Franklin says: "Followed directions to a Tee.

Absolutely no results."
Hydroxycut SX7 Side Effects
With both caffeine and yohimbe, you can expect to feel their stimulating effects. For some, it's not an issue. For some, it is.

The FDA actually recommends against using yohimbe because of its potential to cause serious side effects.

Lots of guys can feel jittery from this, but for some, it can cause more serious problems like a racing heartbeat of a dangerous drop in blood pressure.
With that said, I haven't seen any indication of these serious side effects playing out in the reviews I've seen. It doesn't mean it hasn't happened, but I haven't heard of it.
Where to Buy
You can purchase Hydroxycut SX7 online at the GNC or Amazon, or in person at a GNC store.

At GNC, a 70-count bottle costs $59.99 and the 140-count bottle is $99.99. At Amazon, we've seen the 70-count bottle for $25.99.
Hydroxycut SX7 Pros and Cons
Advantages of Hydroxycut SX7
It gets mainly positive reviews from customers who've used it.
It's made by one of the most popular weight loss pill makers around.
So far, there have barely been any side effects reported.
Disadvantages of Hydroxycut SX7
Judging from the reviews, it just isn't effective for about 25% of users.
It's not cheap.
While we haven't seen any evidence of problems, some of the ingredients have the potential to cause serious side effects.
Conclusion
Hydroxycut SX7 is the newest addition to the Hydroxycut weight loss line.The formula doesn't necessarily look stronger than the others, but people respond differently to different substances, so Hydroxycut is making a go with this formula.

So far, customer feedback looks good, so if you're looking for the next great thing in diet pills, give Hydroxycut SX7 a try.
Have You Used Hydroxycut SX7?

Leave Your Review Below!
Top 3 Fat BurnersAffiliate Disclosure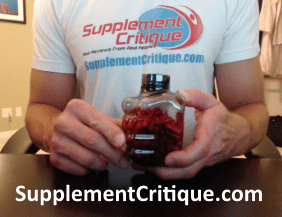 Instant Knockout is actually a new fat burning supplement I just came across, and got great results.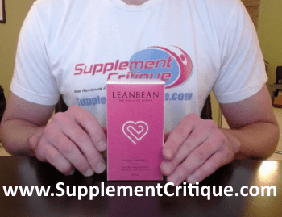 LeanBean Female Fat Burner is the BEST fat burner for women we\'ve ever tested.

Read our review here.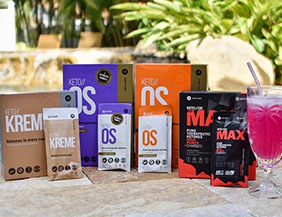 Biohacks your body into instant ketosis to burn fat instead of carbs.

Weight loss, energy, focus, anti-inflammatory, anti-aging.
Ask A Question
User Questions and Answers
No Questions Have Been Answered For This Article.